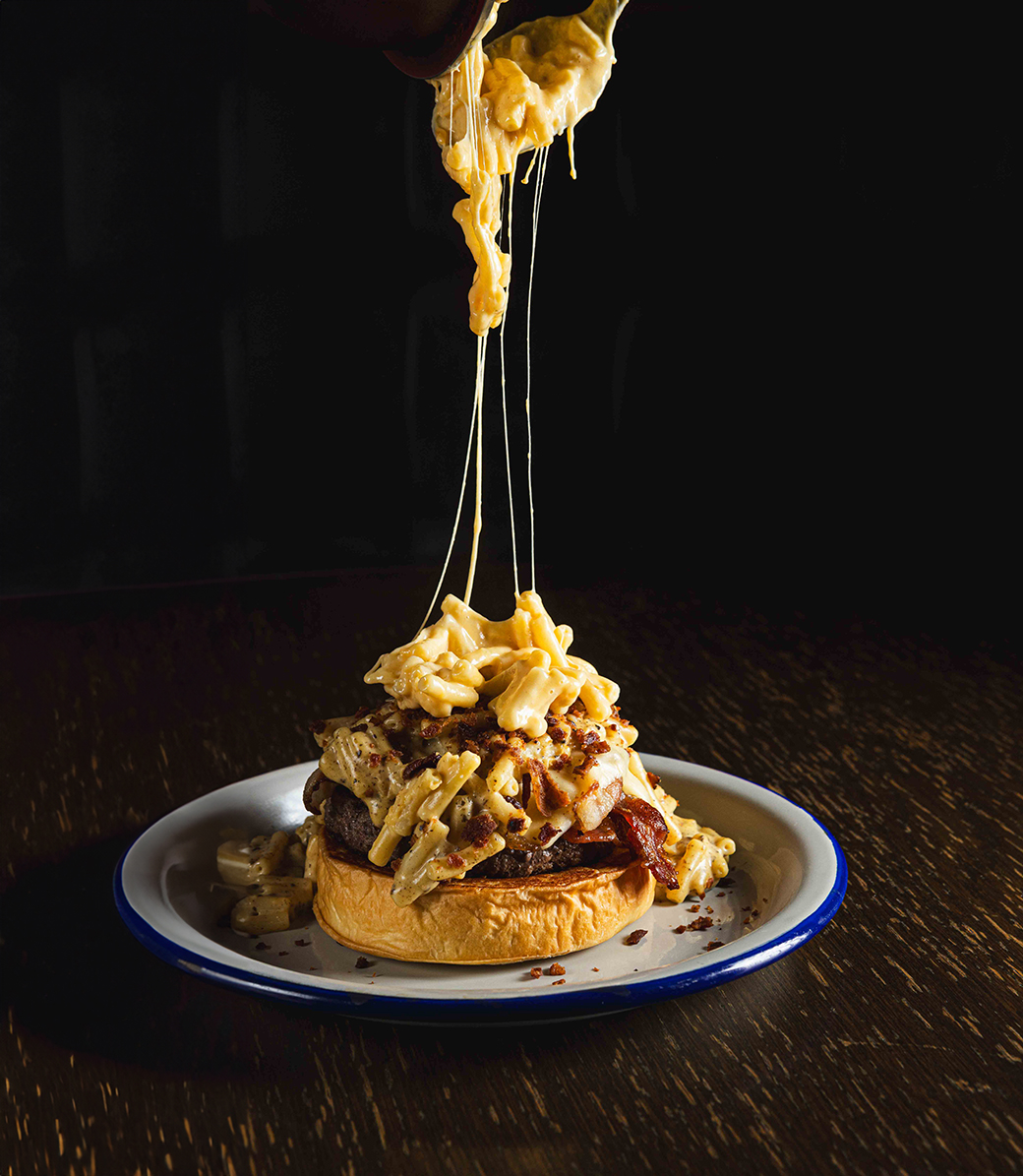 A quintessentially American Burger with Mac & Cheese, a patty of your choice, bacon and cheddar, sandwiched by a parmesan and gruyère brioche. A classic that even Charles Dickens would love.
Mac, meet Cheese – but also meet Burger. 25 Degrees puts two of the most beloved comfort foods together to bring diners the ultimate Mac and Cheese Burger!
Bringing cheesy goodness from every angle, the Mac and Cheese Burger features a Parmesan and Gruyère Brioche bun, loaded with oozy, melty Mac and Cheese, then topped off with crispy bacon and lots of cheddar.
The Mac and Cheese Burger is available at
25 Degrees Bangkok for THB 499 nett from 1st November – 11th December 2023
25 Degrees Singapore for SGD 22++ from 1st – 30th November 2023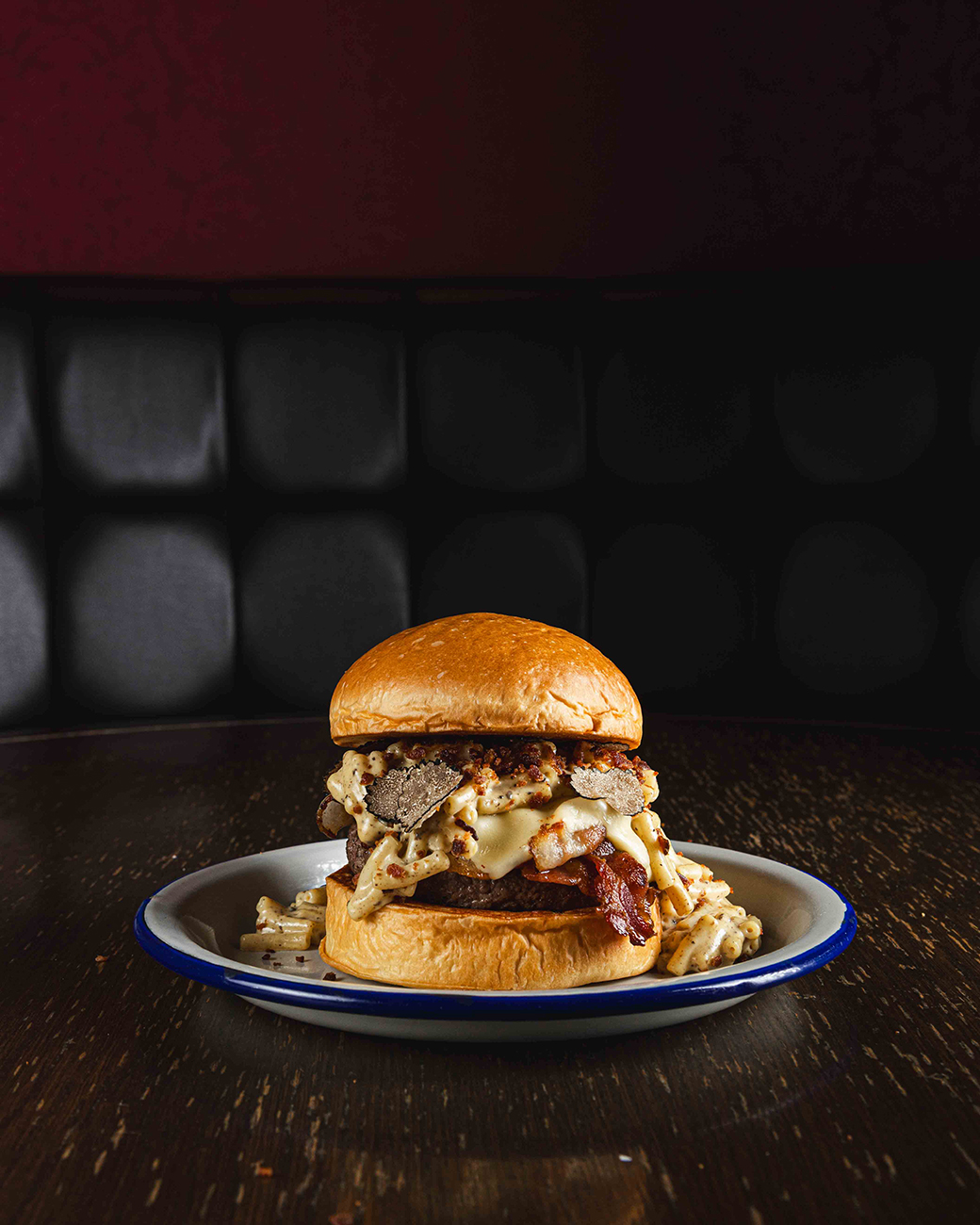 For those looking for something real extra, 25 Degrees Bangkok takes it one step further with some fancy seasonal black truffles! This time, it gets jazzed up with Truffle Mac and Cheese, with extra truffle slices for that unbelievable bite of umami.
The Truffle Mac and Cheese Burger is available at 25 Degrees Bangkok for THB 599 nett from 12th – 31st December 2023.
Dessert Shakes and Afterhours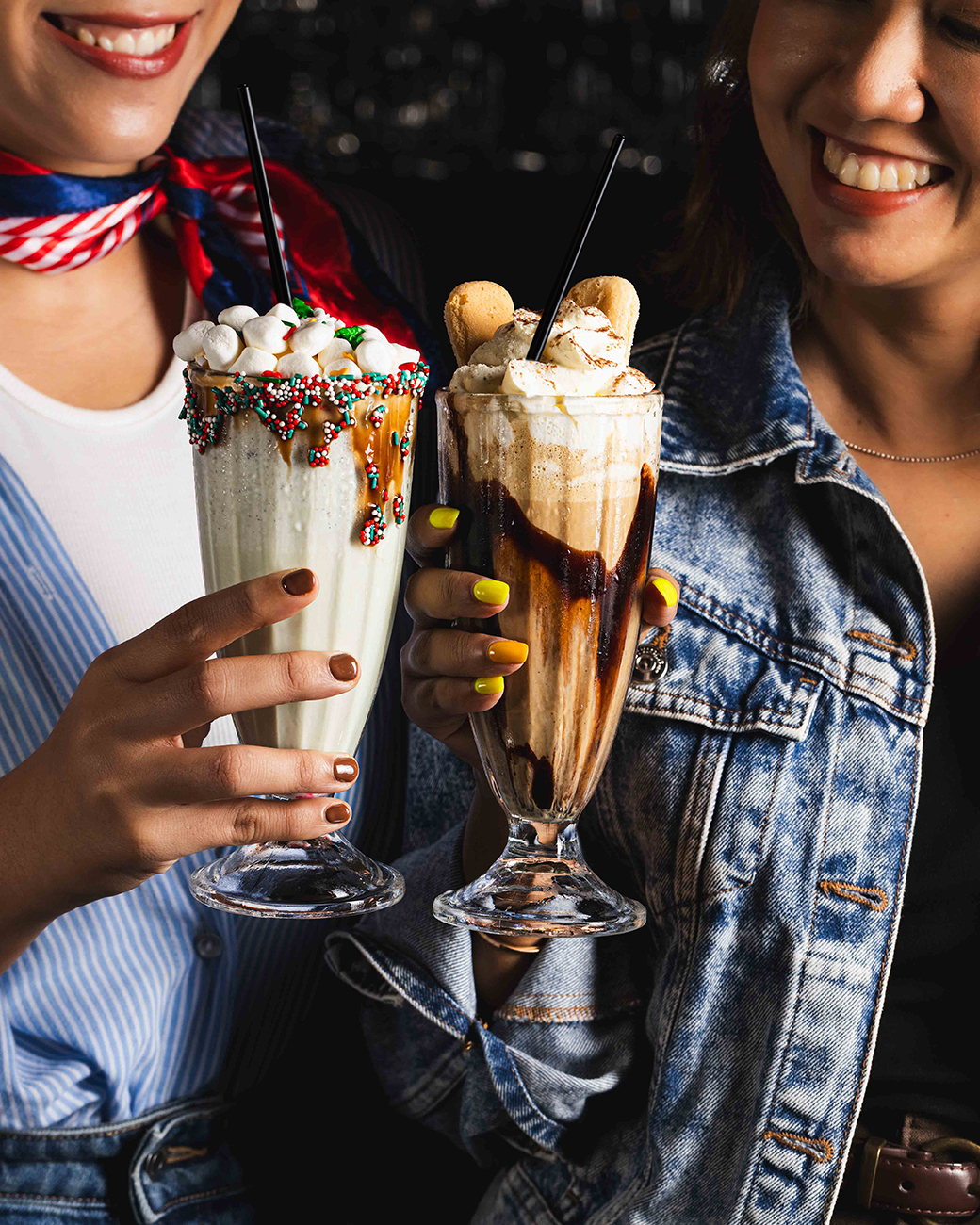 To go with this absolute unit of a burger, 25 Degrees has also whipped up some pretty sweet – and minty – milkshakes.
Take a sip out of the Tiramisu Milkshake, where the popular Italian pick-me-up gets the American 25 Degrees treatment! Vanilla ice cream is shaken up with fresh milk and mascarpone cheese, then served with ladyfingers cookies.
If minty sweets are more your thing, the Tipsy Mint Shake is one to try. A vanilla ice cream-based milkshake gets boozed up with some vodka and Crème de Menthe, and topped off with fluffy marshmallows and sprinkles for that extra dose of fun!
The Tiramisu Milkshake and Tipsy Mint Shake are priced at THB 220 nett and THB 350 nett respectively at 25 Degrrees Bangkok, available from 1st November – 31st December 2023.