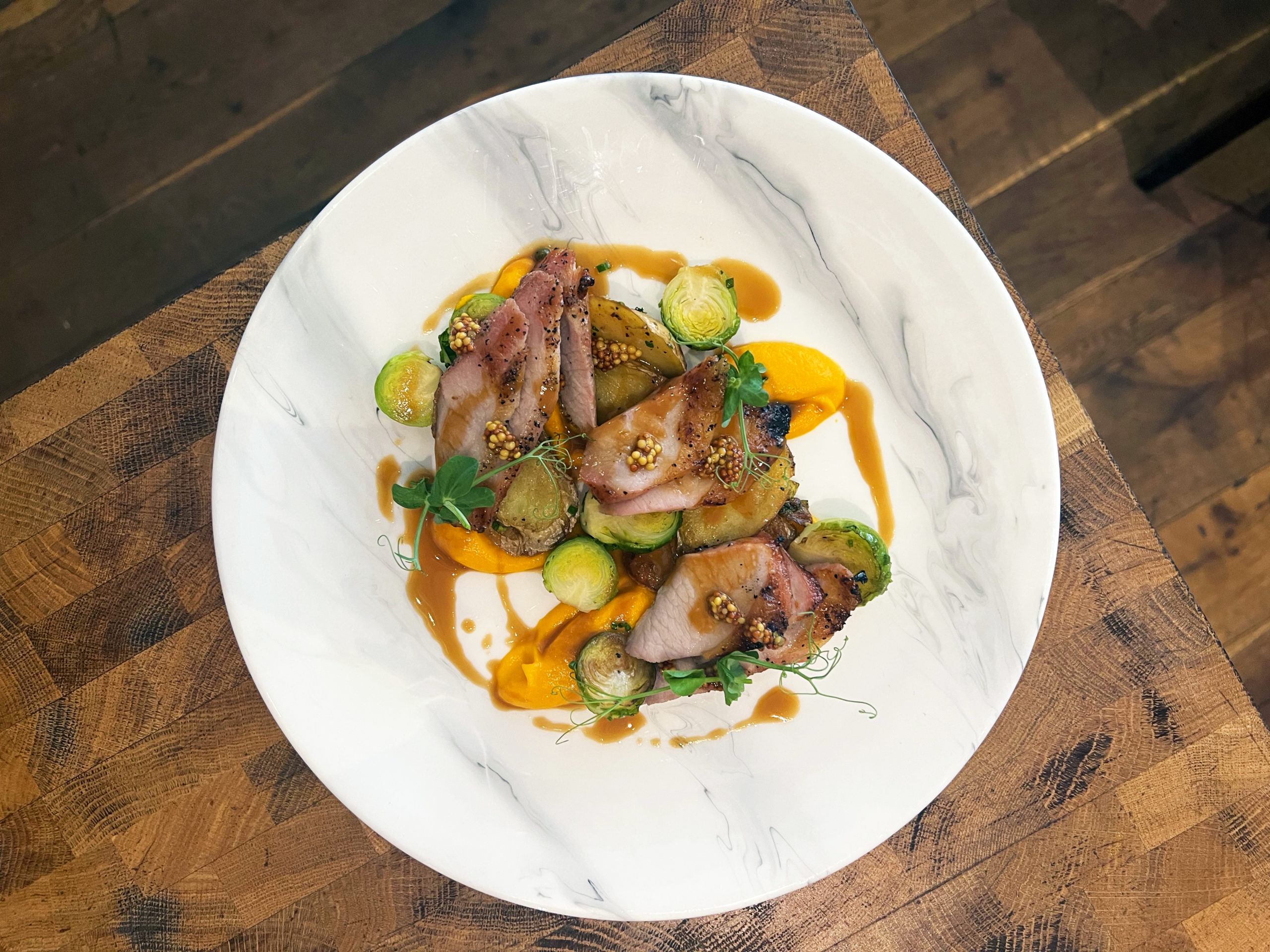 At Ginett, it's always more than just bringing fine European-inspired fare to Singaporeans, but also to raise the stakes of what modern French fare can be. As a special, for the months of March and April, one could say that it's about raising the steaks this time.
Introducing The Butcher's Cuts special menu at Ginett – a selection of 4 dishes that go beyond what even the most enthusiastic meat lovers know about what makes a prime cut. Here, find lesser known cuts that are either kept secret by butchers – often for their own enjoyment – or are rare in terms of quantity. Keep on scrolling to check out the full line-up:
Perfect as a light yet savoury snack before your main meal or to have with a crisp glass of wine, the Pork Jowl ($27) makes for the perfect bite. Beautifully marbled and highly flavourful, these savoury morsels are prepared in a confit before getting charcoal grilled – for that delightful balance between smokiness and melt-in-your-mouth tenderness. Enjoy it with the accompanying sweet carrot purée and tangy pickled mustard seed.
If you're looking for a rich and flavourful dish to kick off your meal, the Oxtail ($32) is a must-try. Braised low and slow in Guinness stout until fork-tender, this dish is bursting with savoury goodness. With a pillowy potato foam and fresh-tasting celeriac, it will be a truly indulgent experience.
Named after its unique striations of fat that gives it an eye-catching, web-like appearance – the Wagyu Spider Steak ($36) is beloved for its tenderness matched by its rich, meaty flavour. It's also one of the rarer cuts on the menu since only two spider steaks can be found in a single cow's hip. Ginett presents its version in 250g of Westholme Wagyu beef, charcoal grilled to the perfect doneness, then served with bitey potato parmentier and an aromatic green peppercorn sauce.
For a hearty and homey meal, the Lamb Ribs ($30) is a perfect choice. The 3 hours slow-baking technique brings out the meat's deep flavours and fine textures, making it a succulent dish. Glazing the homemade barbecue sauce over gives the lamb a touch of smokiness and sweetness, further elevating the flavours.. To round out the dish, it is served with a white bean casserole that complements the lamb perfectly.
The Butcher's Cut special menu is available throughout the month of March, until the end of April. Book your table today!