Sun-kissed to lip smacking. Freshly picked to finely chopped. Farm-to-fork.

"There's no place like home."
For the latest seasonal menu to hit the tables of Scarlett Bangkok, no sentence rings truer than this. In this edition, the French-inspired restaurant makes local produce* the star of this season's curated menu. Starring 7 dishes, each carrying its own origin story – made using ingredients that have been grown, raised, or farmed locally, sustainably, and ethically without the use of chemicals and genetic modification.
This menu is more than just choosing the best ingredients Thailand has to offer, extracting their flavours, and meticulous assembly – but also about giving back to the Thai community, by supporting local entrepreneurs, farmers, and talents who have poured their heart and soul into what they do. It is an invitation to savour the best of both worlds – the savoir-faire of French cuisine, and the finest ingredients of Thailand's terroirs.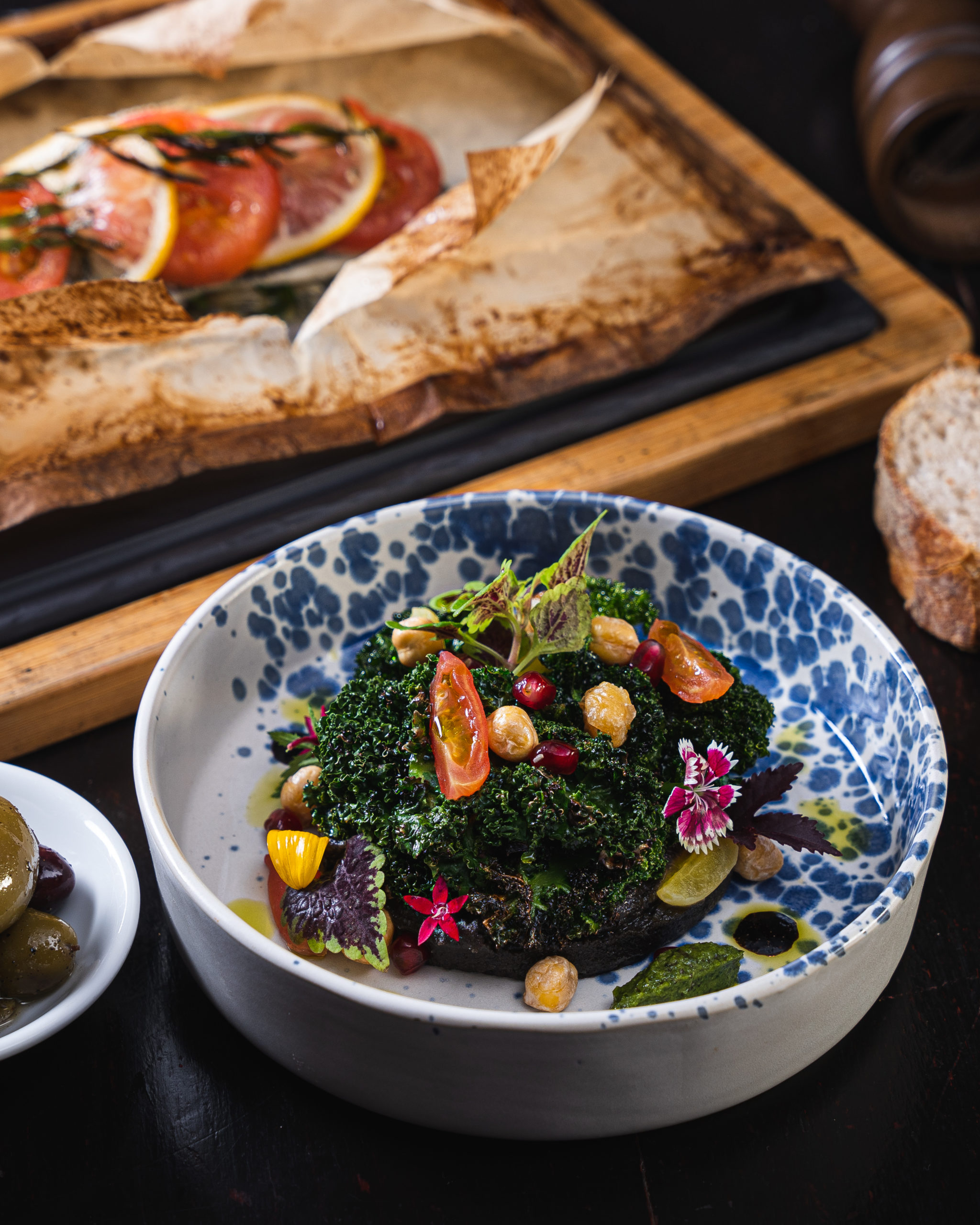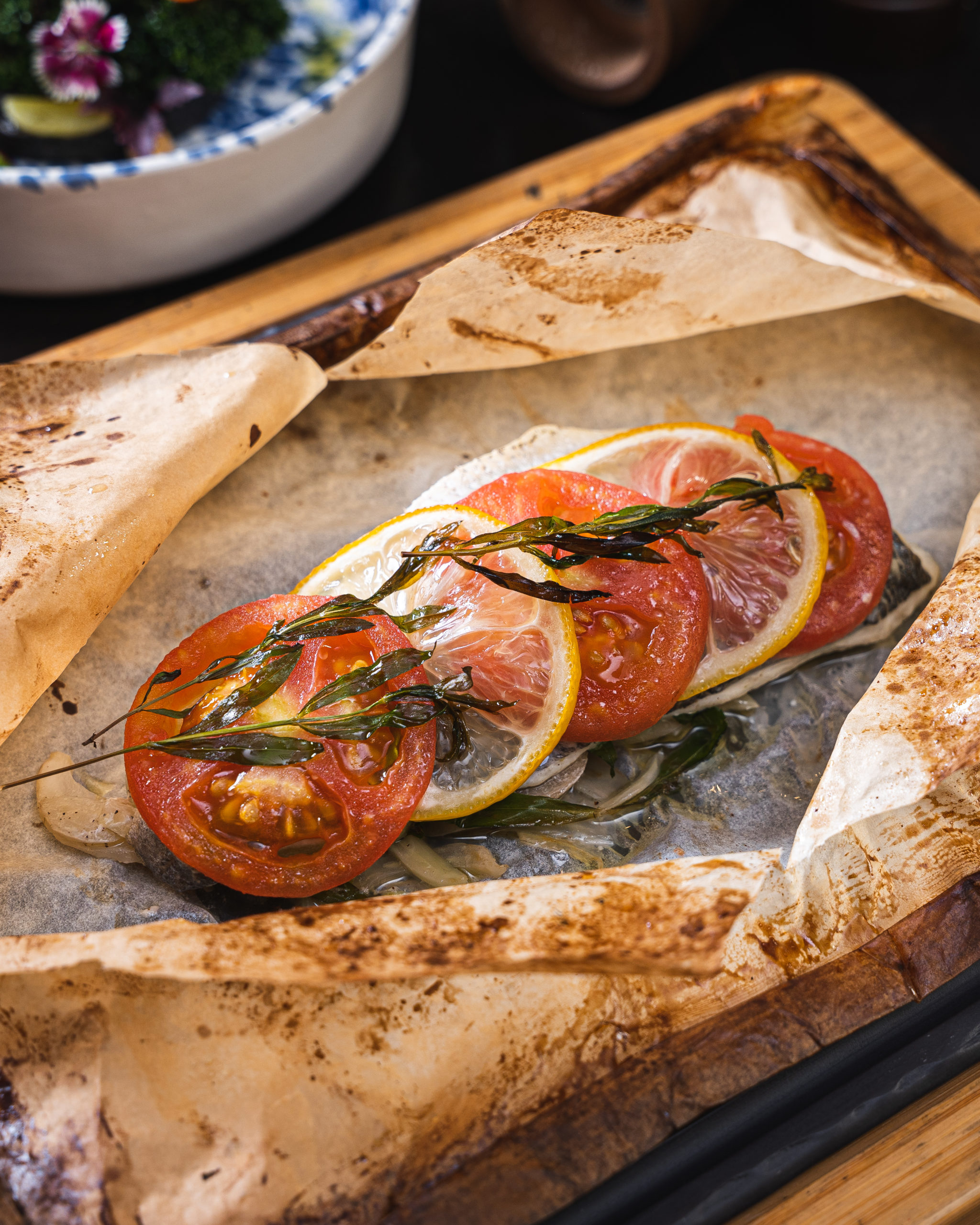 Take A Walk On The Wild Side
Truffle Risotto and Kale & Hummus Salad kick off this menu. The former is made with tender, creamy rice, fresh asparagus, and umami-rich mushrooms. As for the salad, it features a duo of kale, served with an aromatic black sesame hummus and brightened with a trio of pomegranate, candied tomatoes, and chimichurri sauce.
Those who appreciate the depth of flavours in game should go for the Duck Rillette, where the confit duck pâté is perfectly balanced with pickles.
On mains, classics include Roasted Coquelet perfumed with Provençal herbs and served with indulgent truffled mashed potatoes. There is also the Organic Pork Shoulder, slow-cooked until tender and accompanied by heirloom carrots and candied tomatoes.
Diving deeper into the menu reveals two seafood dishes. The first being Grouper Papillote, where Wild Orange Spotted Grouper is cooked in traditional en papillote and flavoured with tomatoes, lemons, and tarragon, then accompanied by hearty potatoes. The last dish comes in the form of Grilled River Prawns, marrying heady smokiness with natural sweetness – elevated with a drizzle of extra virgin olive oil dressing and served with grilled broccoli.
The Harvest To Plate menu is available at Scarlett Bangkok until the end of April. Dishes start from THB 440++ each.
*All of Scarlett's vegetables and meat produce in this menu are locally sourced unless stated otherwise.