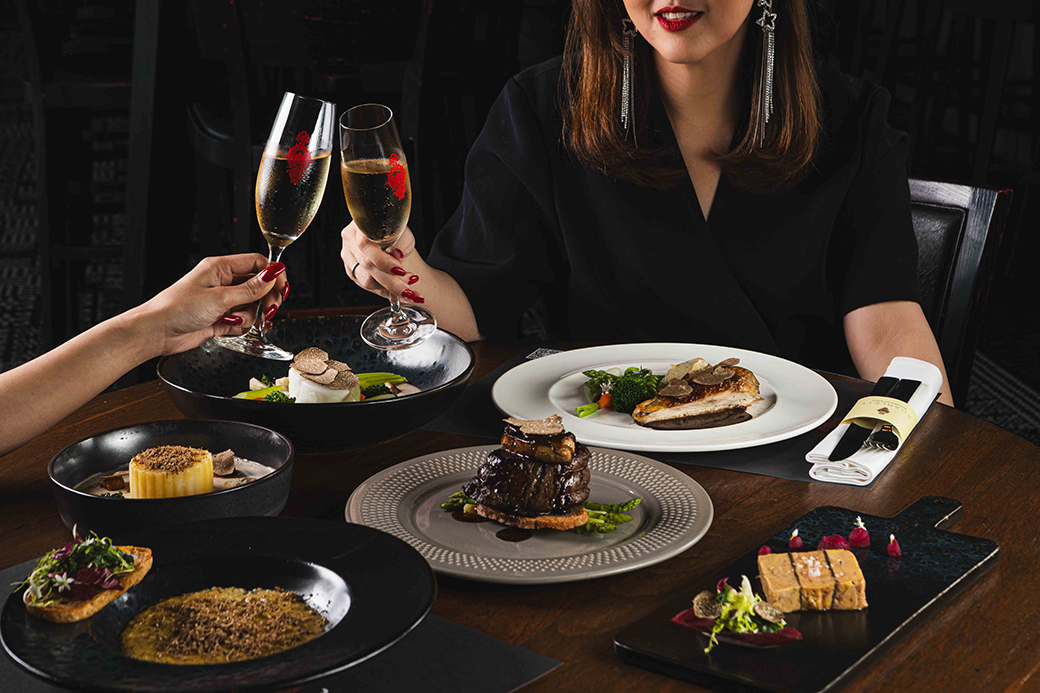 An exquisite winter's delight to ring in the festive season.
As Scarlett welcomes the season of festivities and good tidings, it also ushers in the arrival of a true winter treat – seasonal French Black Truffles!
Throughout the months of November and December, the French-inspired restaurant and wine bar presents its 'Truffles Délice' menu, featuring a selection of dishes starring this widely prized ingredient. It is to be paired with a delightful curation of European bubbly – making them the perfect duo for the festive season, when everyone everywhere tucks into all things delicious and decadent.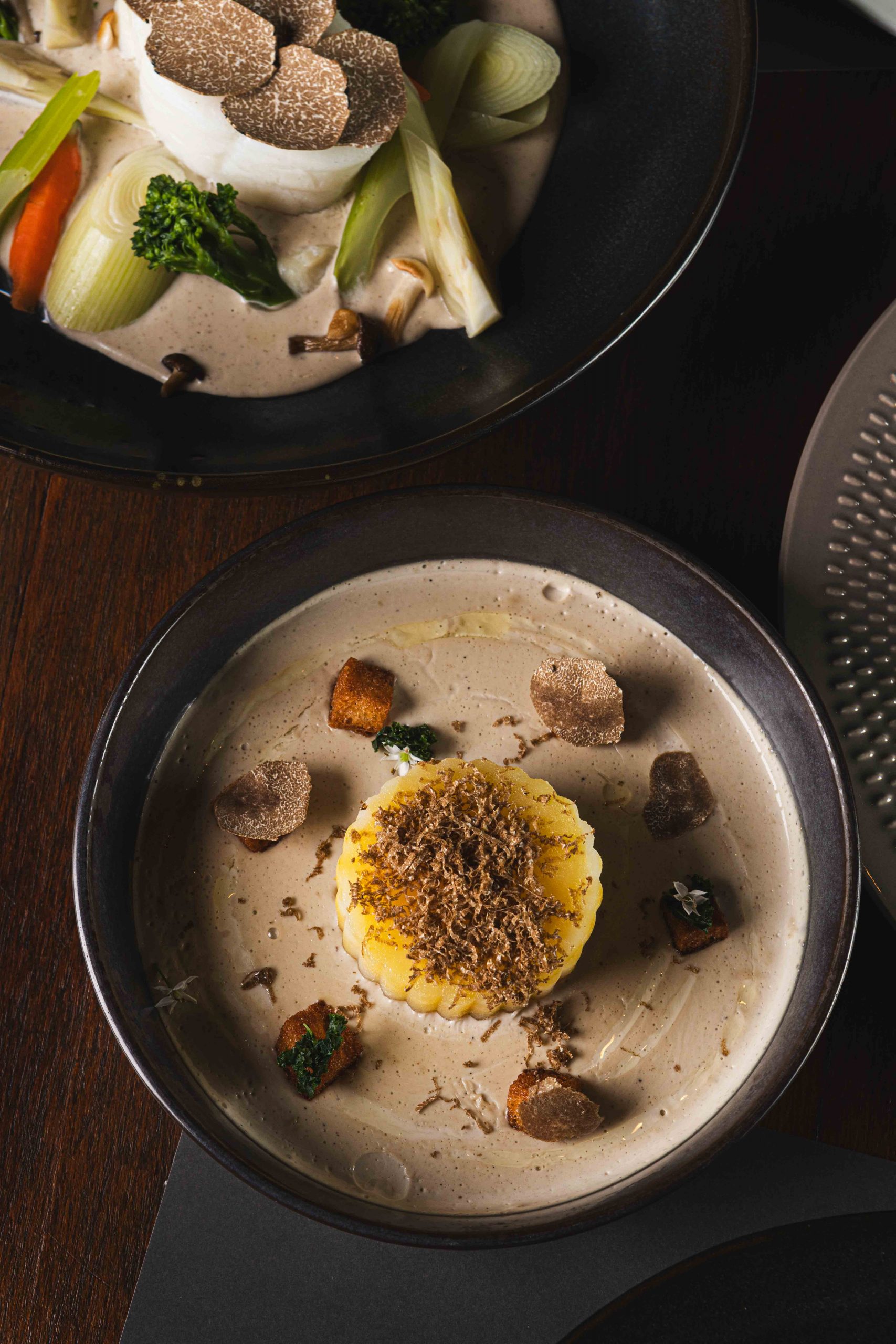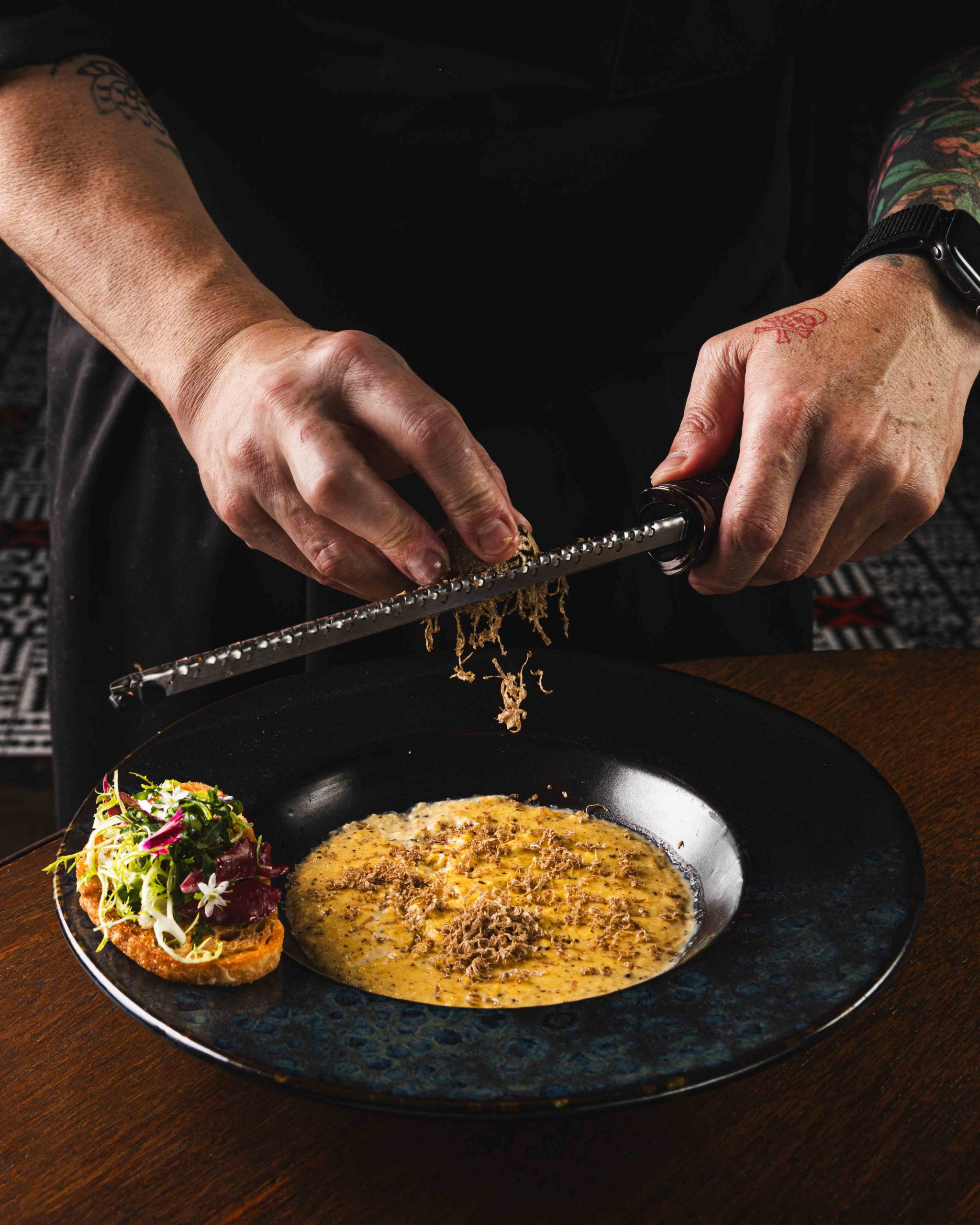 Appreciated for its earthy, nutty, even slightly chocolatey flavour, the black truffle is a winter indulgence that's best enjoyed infused into sauces or on its own when shaved thinly. Its rich flavour is decadent without being overpowering, and shines in Scarlett's Truffles Délice menu in six delectable dishes:
The Brouillade Aux Truffes, Potato & Truffle Cream, and Truffle Cod Blanquette serve as a delightful prelude to any meal. Light flavours perfectly mingle with the heady woodiness of the black truffles, exciting the taste buds.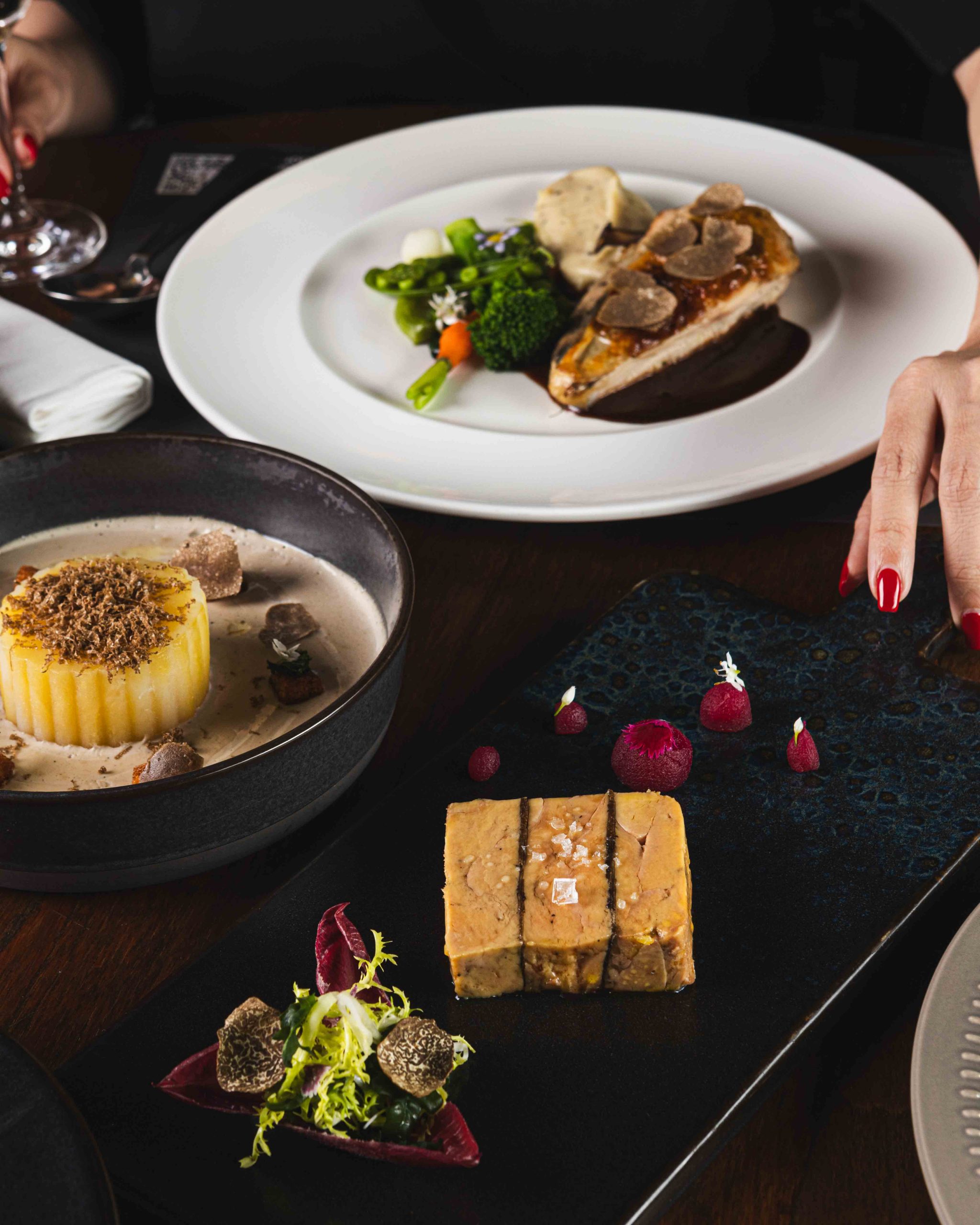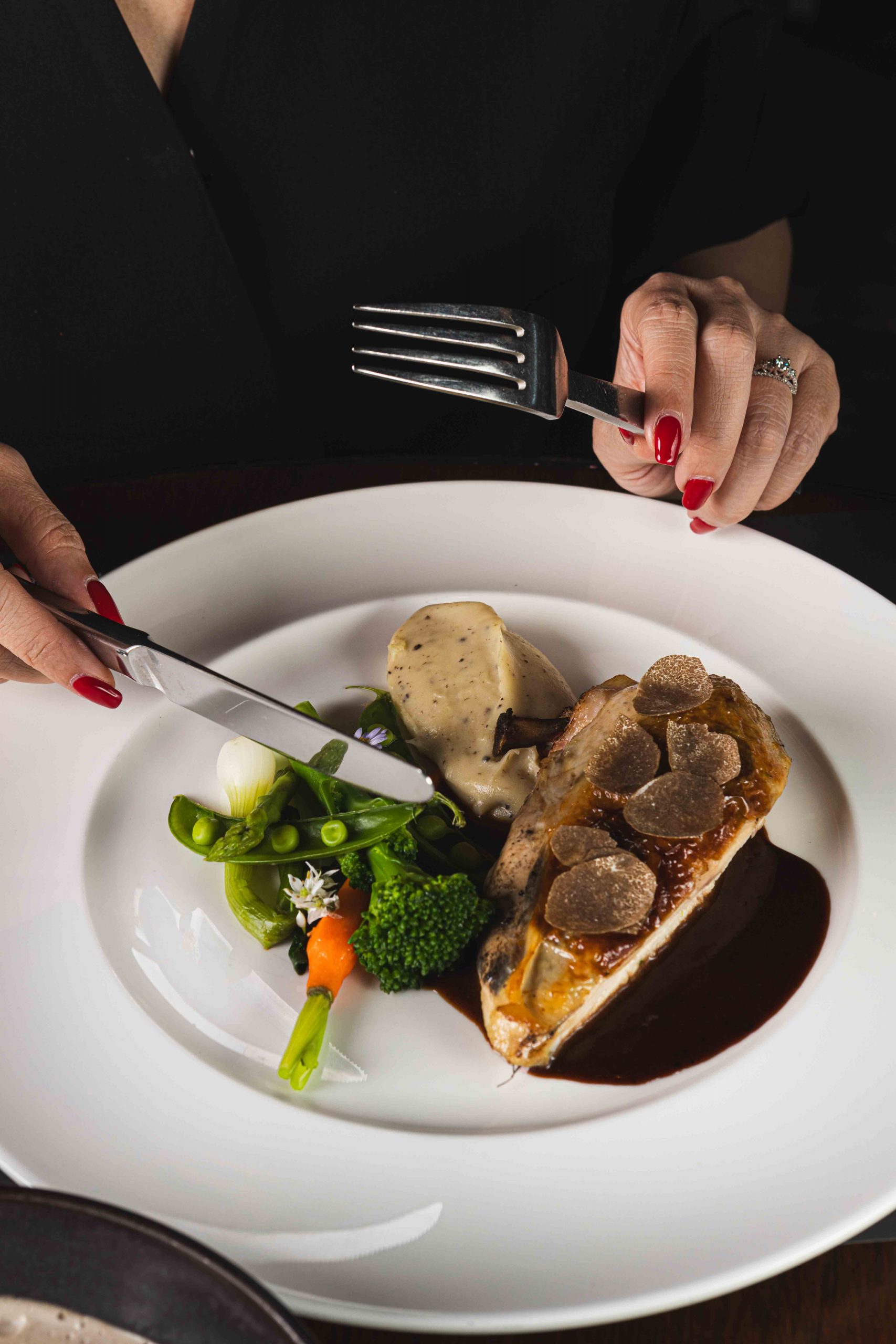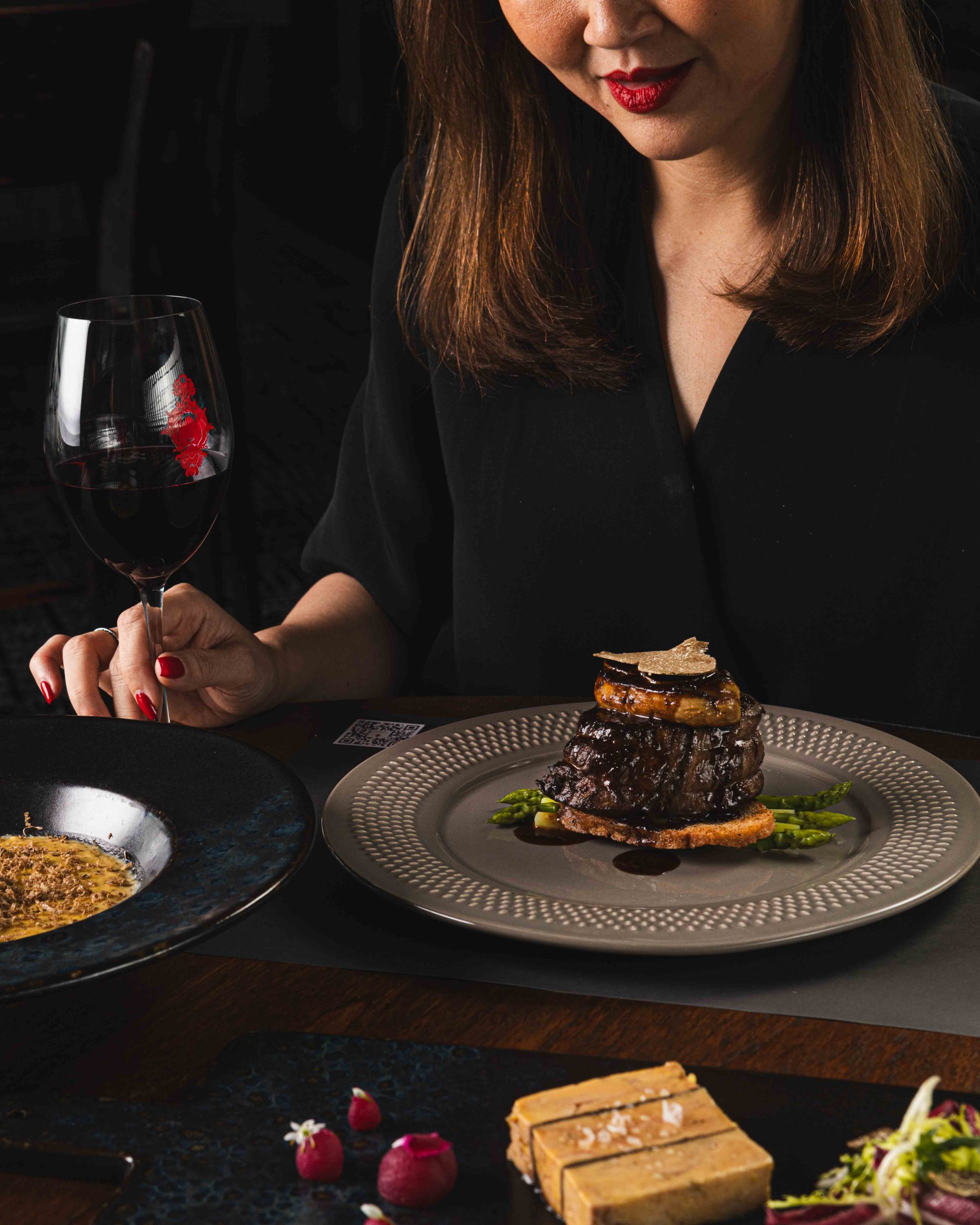 Heartier dishes include the Truffle Foie Gras Terrine with a sweet red wine-confit pear, or the Truffle Chicken served with broccolini, green beans, mashed potatoes and mushrooms. For a classic marriage of bold flavours, the Tournedos Rossini features an Australian tenderloin that's elevated by a rich truffle red wine sauce, and topped off with foie gras.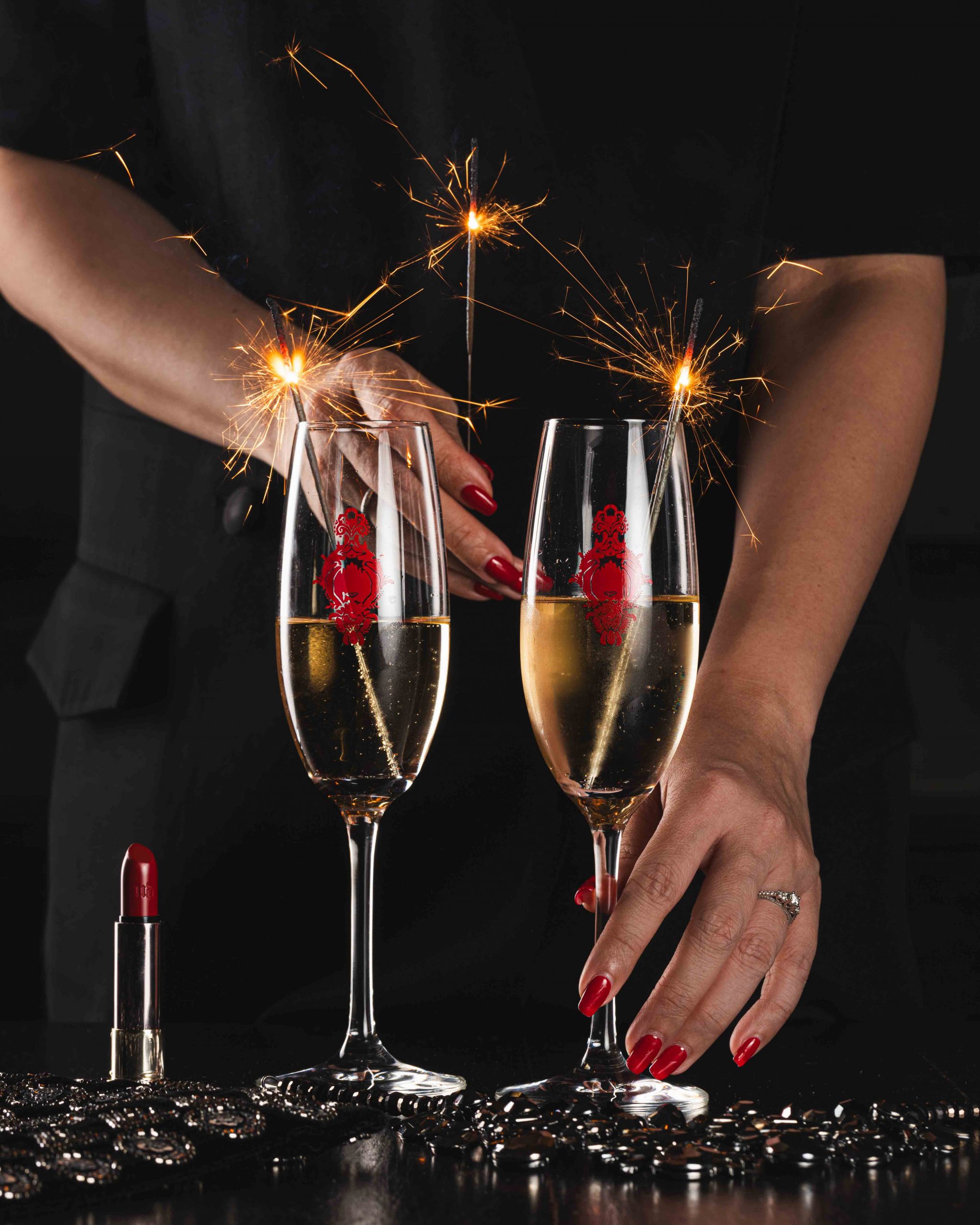 And what better pair for truffles than sparkling wine? From the gentle bubbles from Italy and zesty Spanish Cava, to the famed Champagnes of France – diners can expect an impressive selection of bubbly to go with the black truffle savouries.
📌 Scarlett Wine Bar & Restaurant
Level 37, Pullman Bangkok Hotel G, Silom Road, Bangkok
For more information & bookings
🖥 Chope Reservation
📞 +66 968607990
📱 LINE (@scarlettbkk)
🖥 scarlettbkk@randblab.com
Follow us on Facebook | Instagram