Feast your senses on this exceptional spread of umami delights, carefully curated with the luscious essence of mushrooms. We've got 4 incredible dishes lined up, each packed with flavor that'll leave you craving for more! Available in September and October starting from HK$138.
For each recipe is a testament to the unique and irresistible umami notes that only mushrooms can provide. So, prepare to awaken your palate and be inspired by these culinary delights that showcase the magic of mushrooms in every bite! Look forward to a menu that includes:
Grilled Portobello Mushroom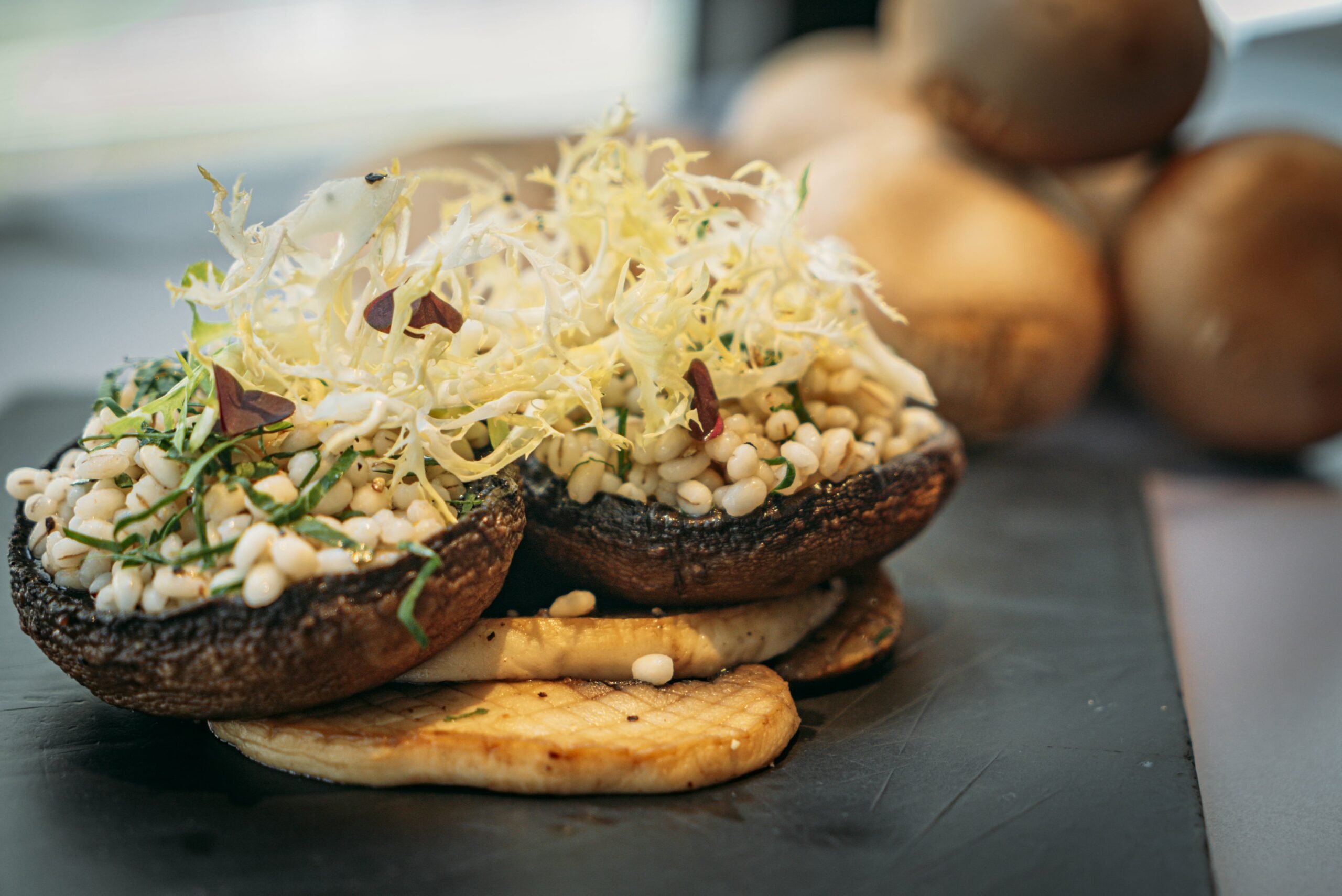 Our exquisite Grilled Portobello Mushroom dish, a true delight for your senses! A generous Portobello mushroom, carefully selected for its robust flavor and meaty texture, is expertly marinated in a blend of aromatic herbs and spices, enhancing its natural earthy essence. Grilled to perfection, the mushroom develops a tantalizing smoky char that adds a delightful complexity to every bite.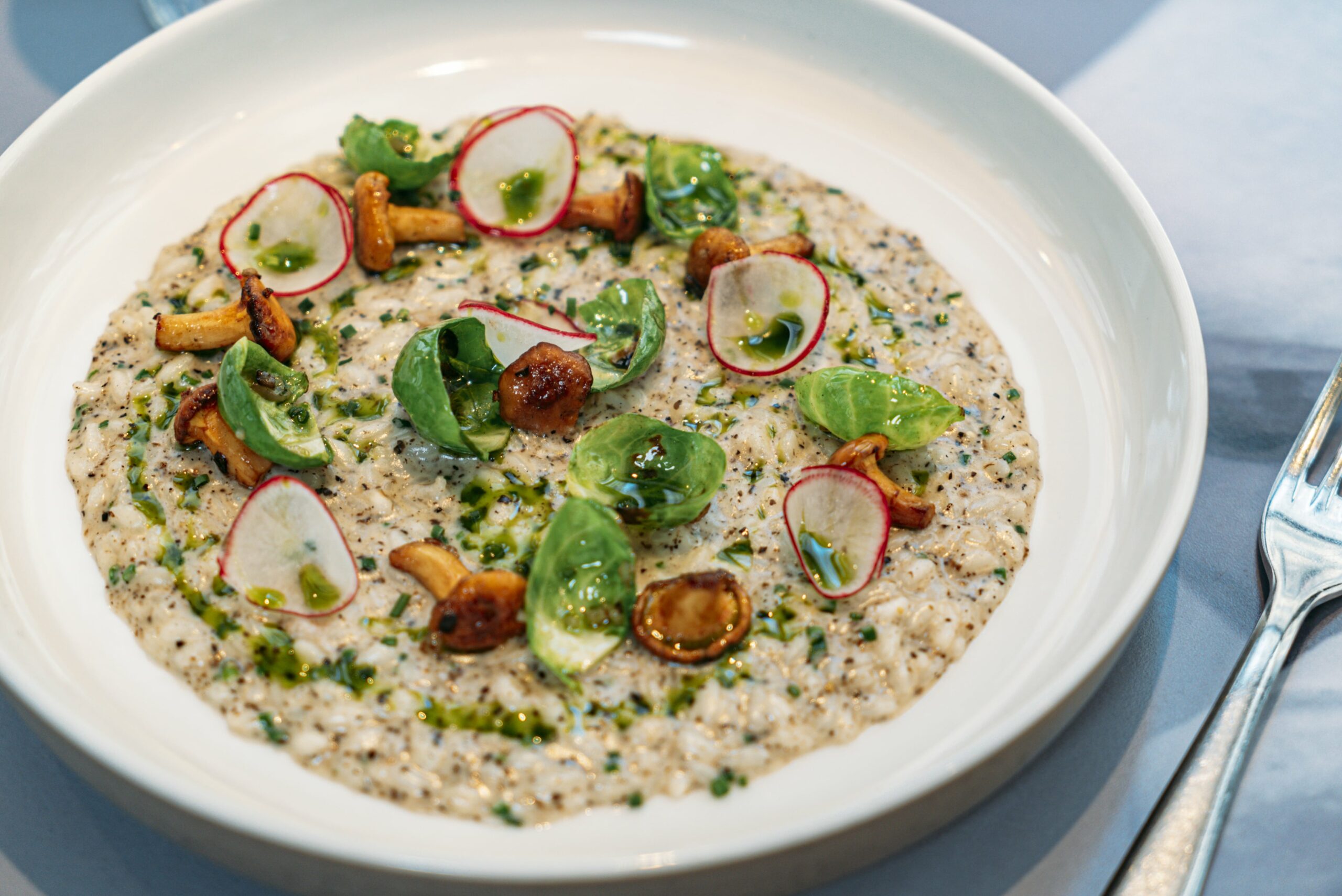 Arborio rice is cooked to velvety perfection in broth, while sautéed girolle mushrooms add a delightful earthy aroma. This dish captures Italian simplicity and sophistication, blending comforting rice with the delicate allure of wild mushrooms.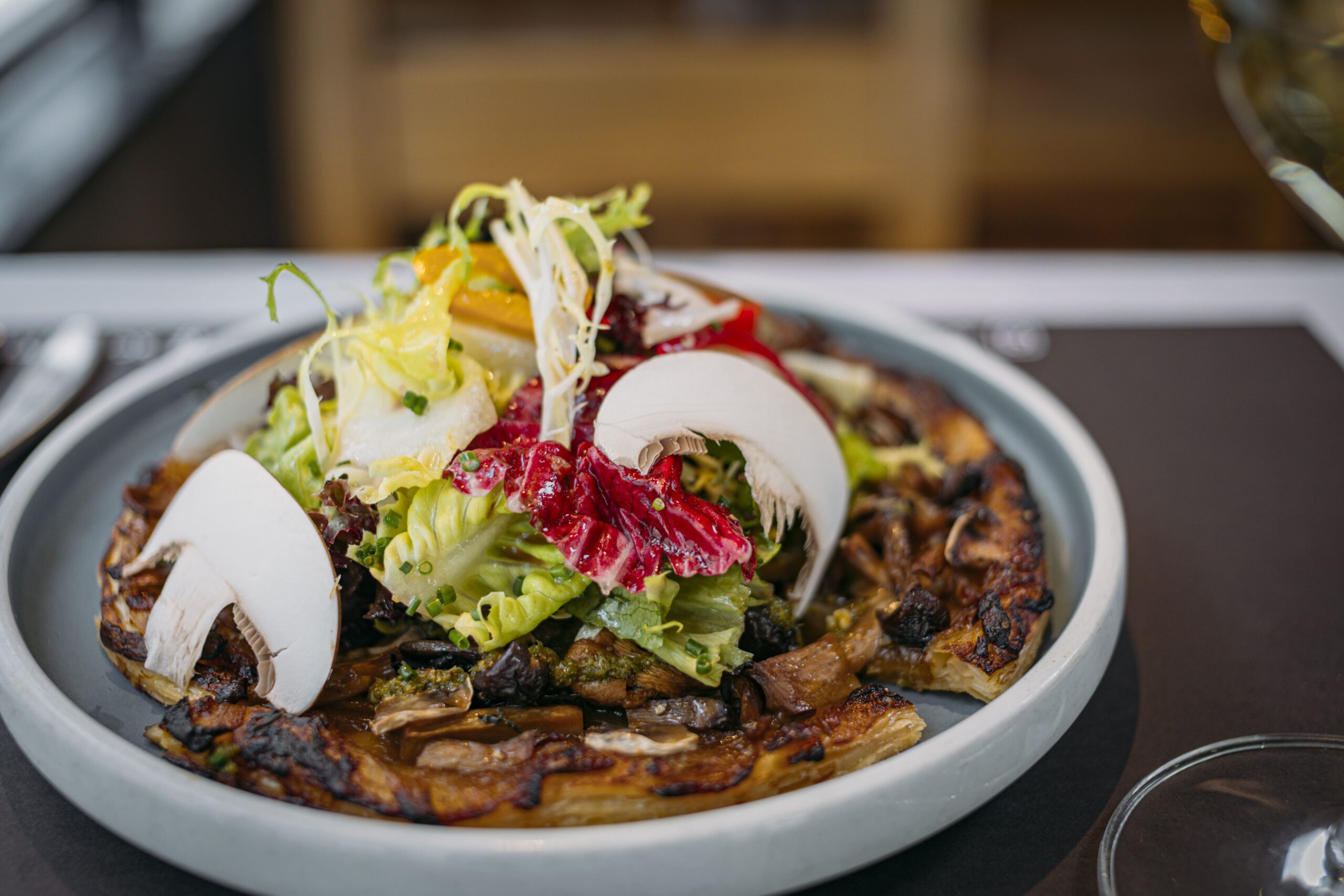 Savor the sublime fusion of flavors in our Mushroom Tart. Crafted from a medley of mixed mushrooms and caramelized onions, encased in a buttery crust. Paired perfectly with a fresh side salad.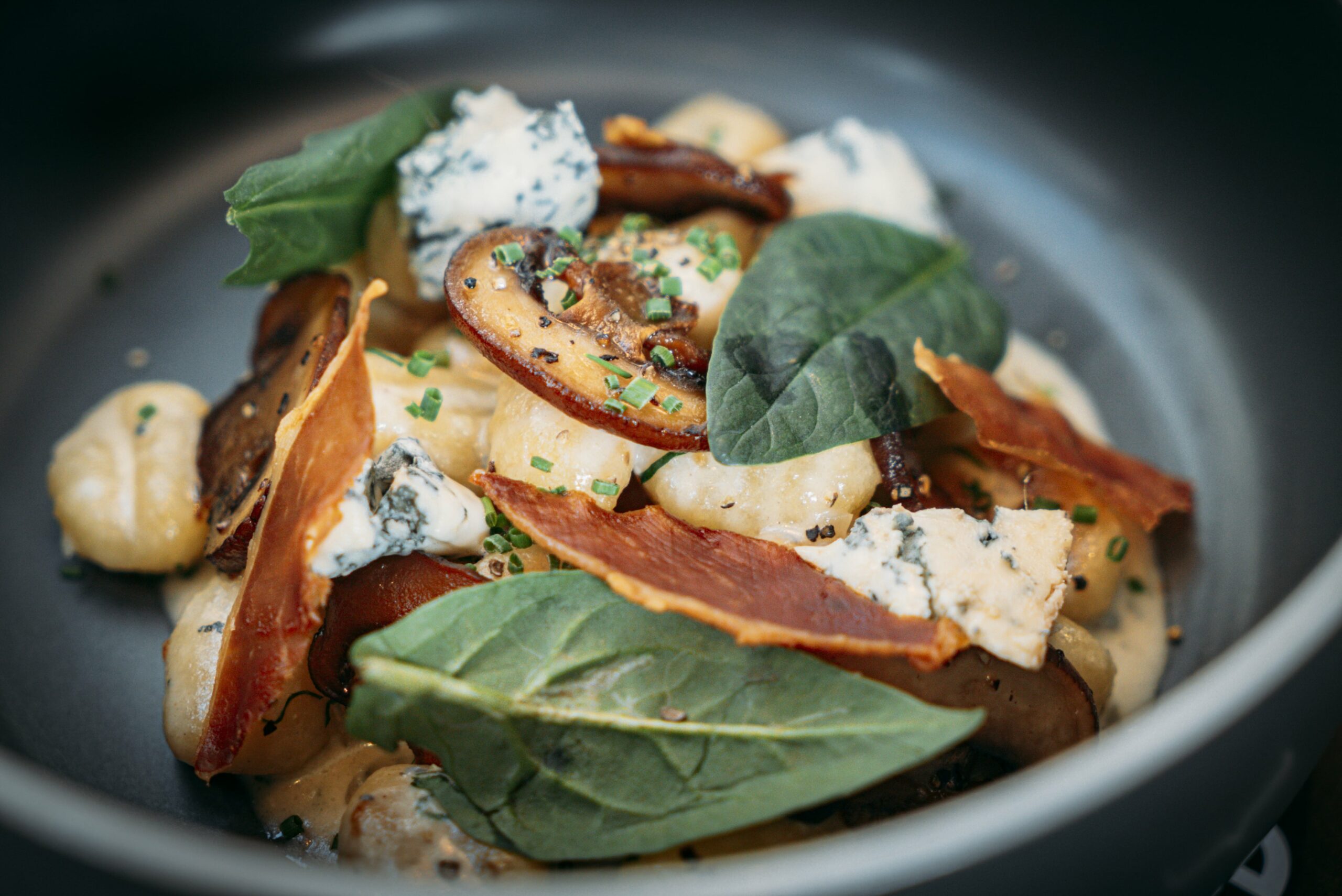 Experience culinary perfection with our Roasted Mushroom creation. Brown button mushrooms, roasted to perfection, blend harmoniously with tender gnocchi, tangy blue cheese, and fresh spinach.
For Your Mushroom Pairing
To enhance your dining experience, we are also offering a special promotion for our French red and white wine. When you order any dishes from A Mushroom Medley menu, you will receive 40% OFF a bottle of wine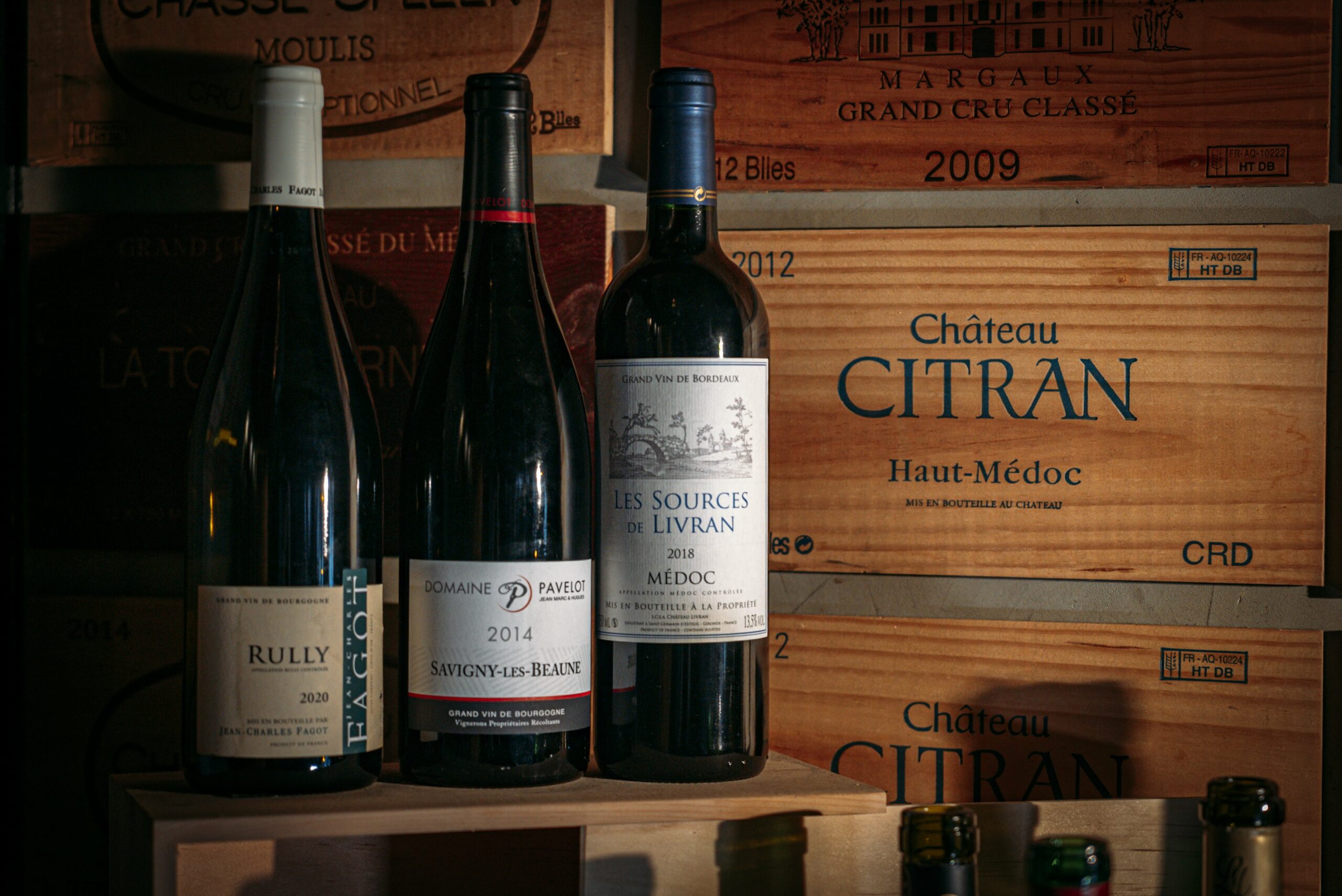 WHITE WINE
Rully, Domaine Fagot 2020
Crafted by Domaine Fagot, a renowned winery with a rich tradition, this vintage showcases the distinct terroir of the region. The wine presents a brilliant pale gold hue in the glass, inviting you with aromas of citrus blossoms, ripe pear, and a subtle hint of toasted almonds.
RED WINE
Medoc, Les Sources de Livran 2018
A distinguished red wine embodying the essence of the Médoc region. This vintage from Les Sources de Livran exudes a deep ruby hue and entices with aromas of blackberries and cassis, intertwined with subtle cedar and tobacco undertones.
Savigny Les Beaune, Domaine Pevelot 2014
This red wine captures the charm of Savigny Les Beaune with a 2014 vintage from Domaine Pevelot. Displaying a garnet hue, it greets the senses with inviting aromas of red cherries, raspberries, and a hint of earthiness.