The Canadian Lobster is known as the " King of Seafood " You'll find them in the cold, rocky areas of the North Atlantic Ocean, especially in places like Nova Scotia and New Brunswick in Canada
Get ready for a delicious treat as November and December roll in because it's " The Canadian Lobster" season, and we've got something exciting cooking up for you!
Indulge in the ocean's finest with our 'From Ocean to Plate: Canadian Lobster' experience. We're excited to present 4 exclusive menus that highlight the amazing flavors of Canadian lobster! Available in November and December from HK$208.
Look forward to a menu that includes:
Lobster Carpaccio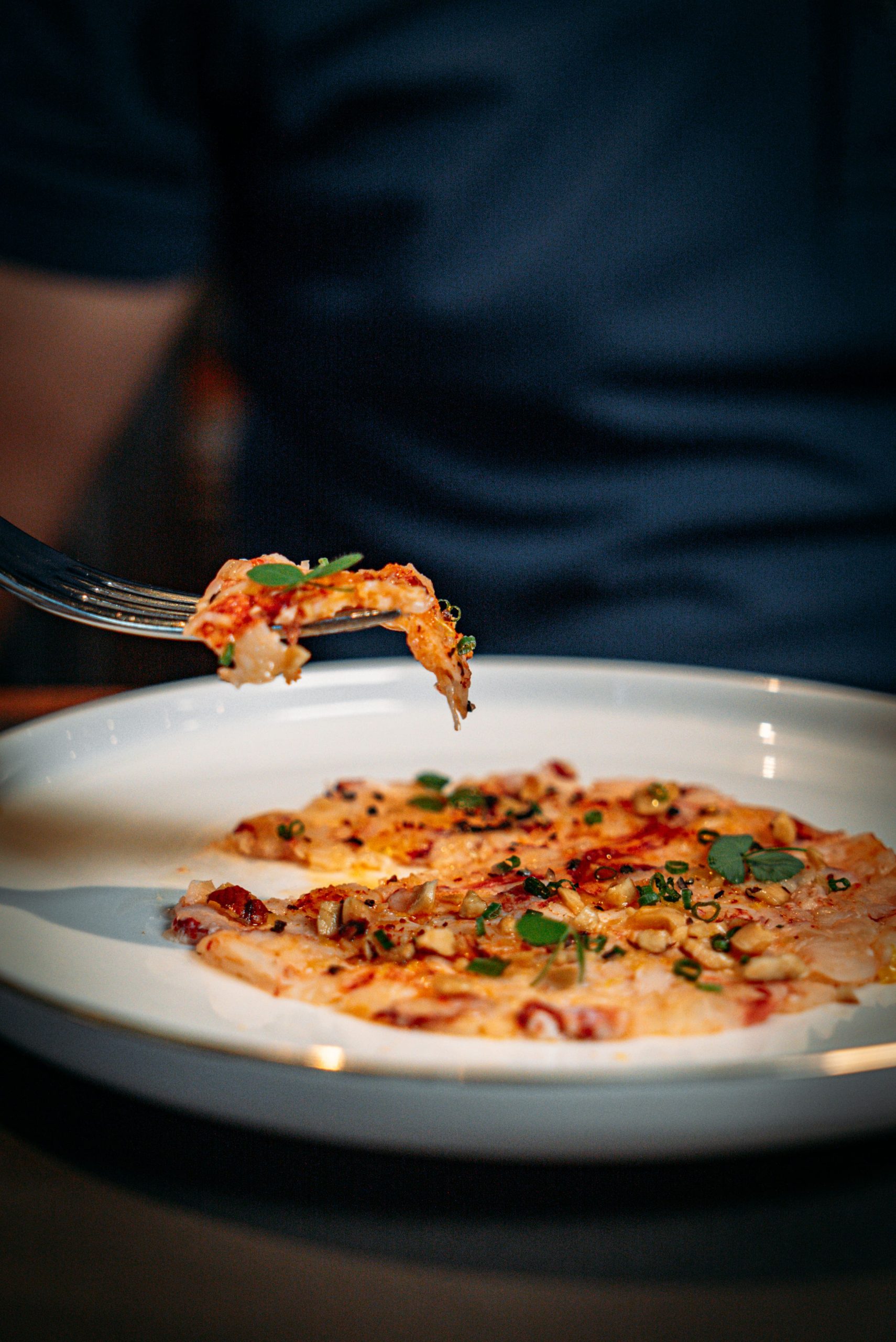 Lobster Carpaccio is made with gently cooked lobster meat. It's dressed with a tangy yuzu sauce and garnished with slightly spicy Piment d'Espelette, crunchy toasted hazelnuts, and rich lobster oil.
Lobster Mousse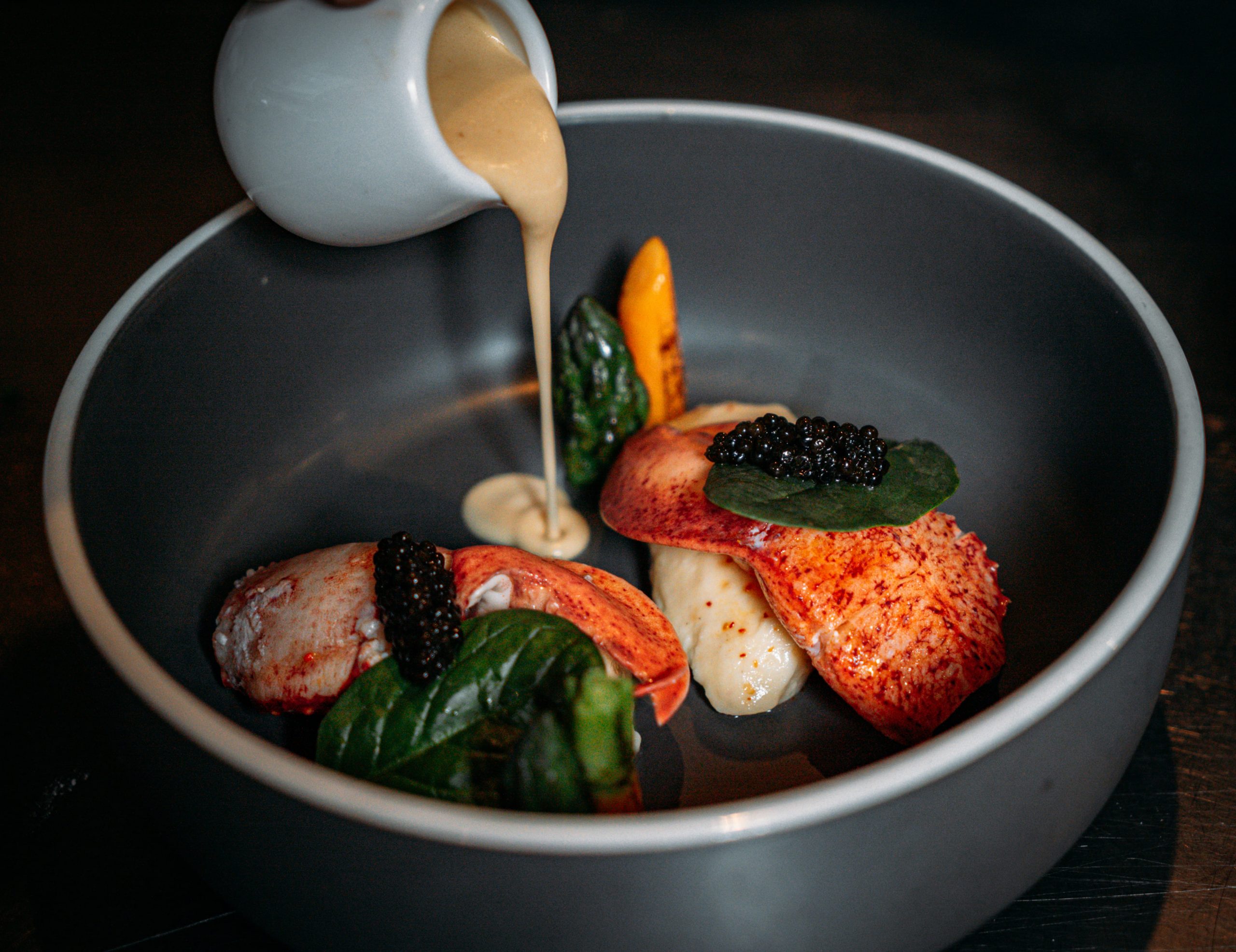 Enjoy our delightful Lobster Mousse crafted from fresh lobster, drizzled with a luscious Champagne sauce, and topped with salmon roe.
Lobster Thermidor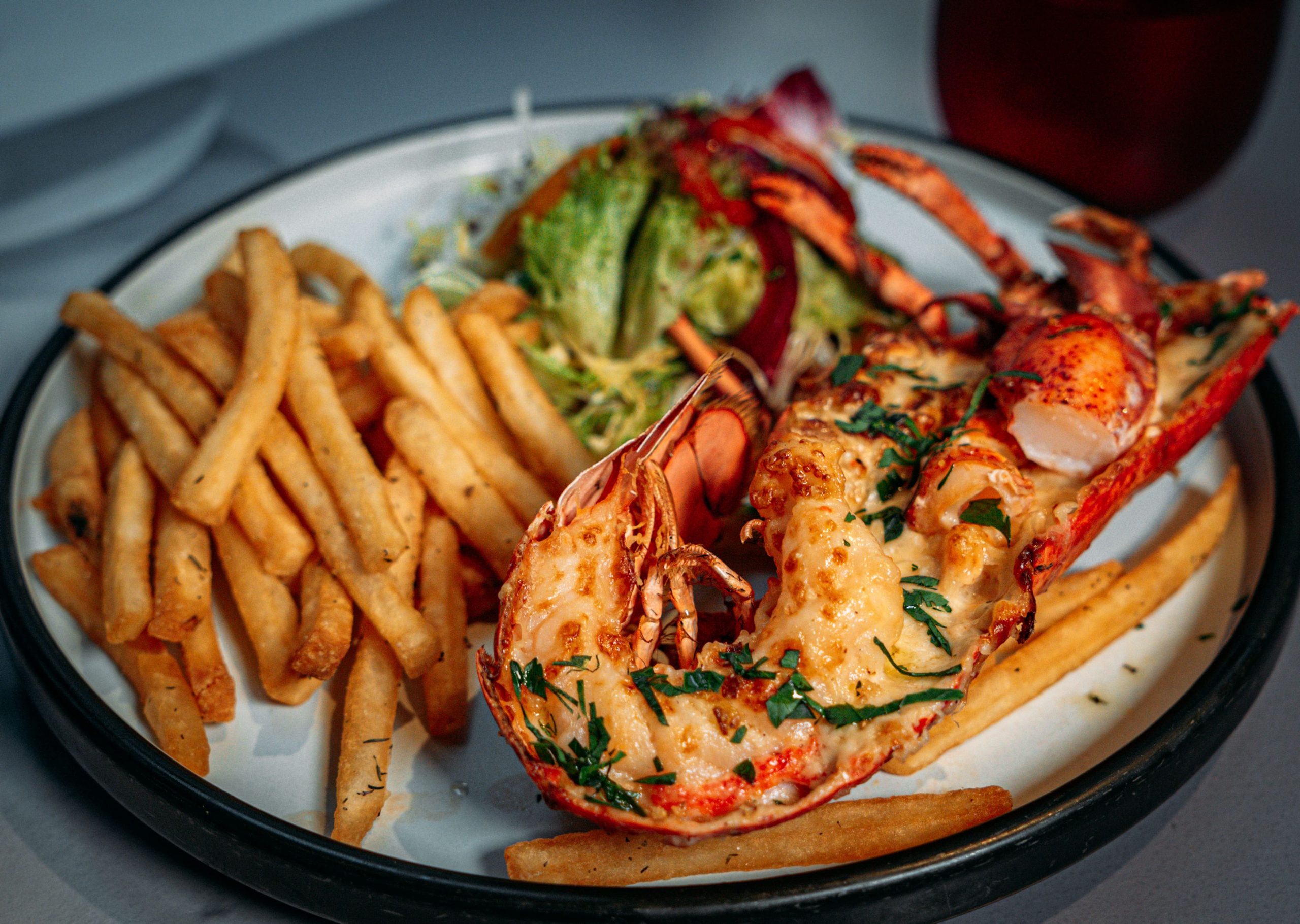 Lobster Thermidor is a classic French dish made with lobster meat cooked in a creamy sauce served with salad and French frise
Butter Poached Lobster Tail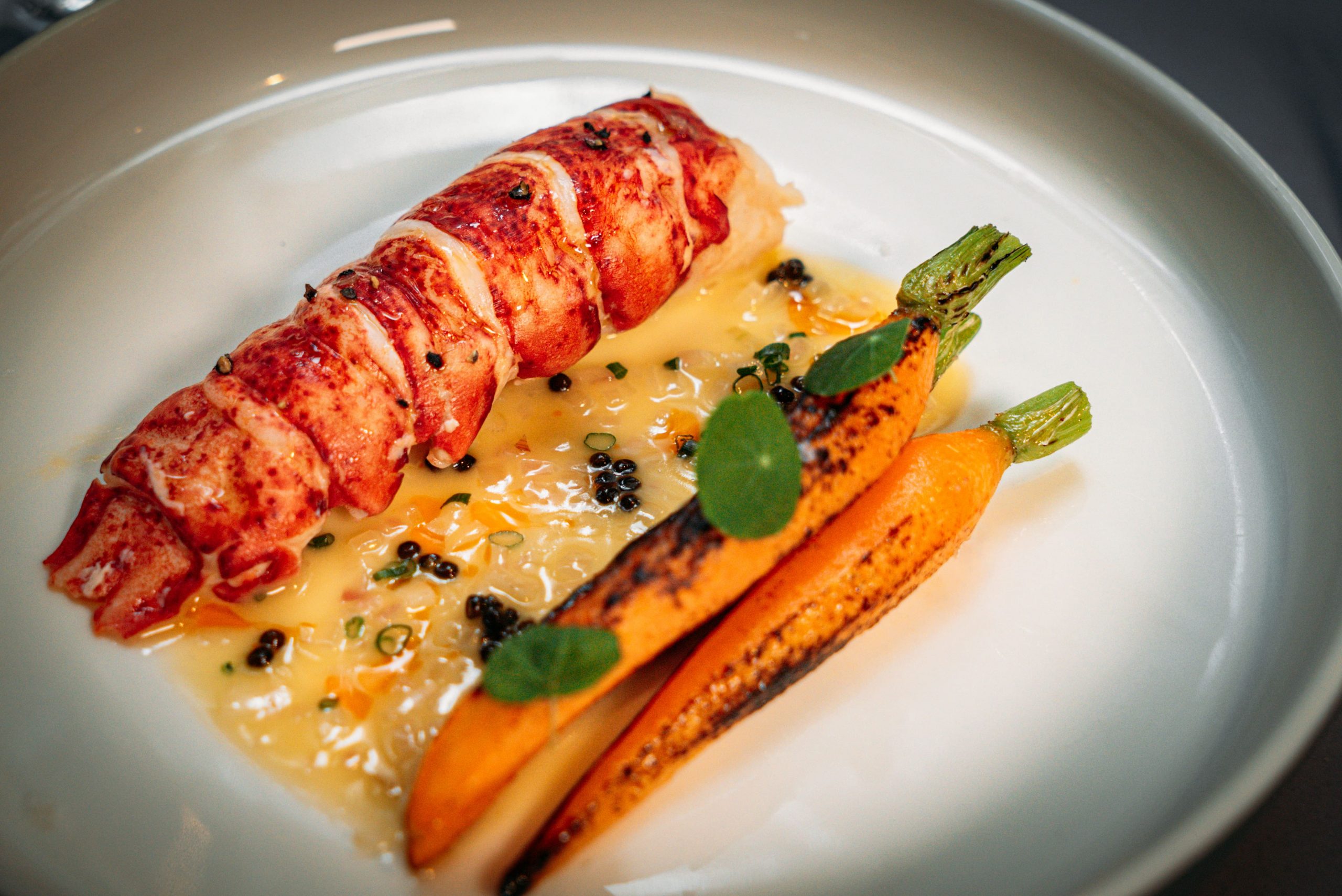 The lobster meat is cooked to a sweet, tender buttery perfection –  made with glazed carrots, Beurre blanc, parsley oil and a touch of caviar
For Your Lobster Pairing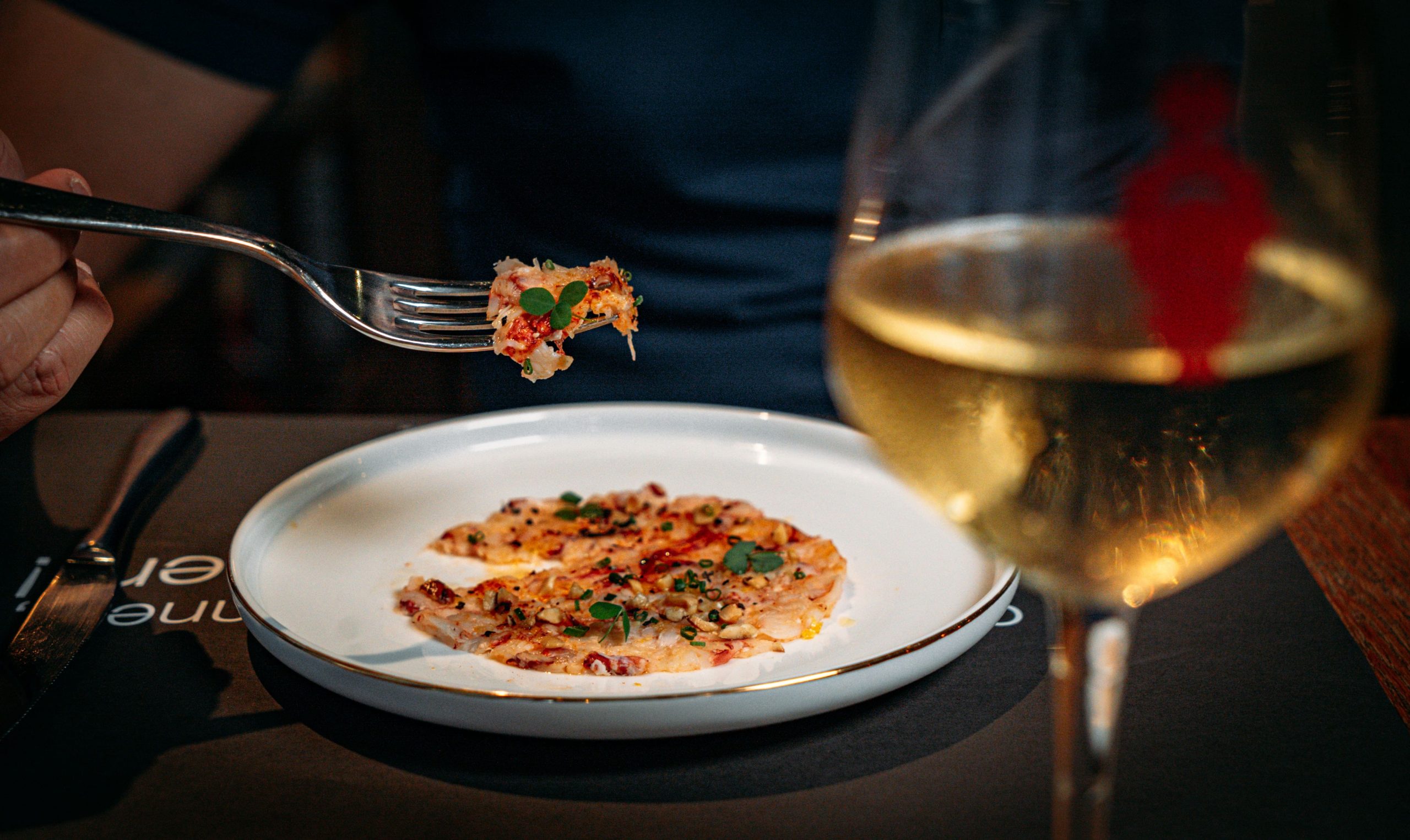 To enhance your dining experience, we are also offering a special promotion for our French red, white wine, and rosé. When you order any dishes from A Canadian Lobster menu, you will receive 40% OFF a bottle of wine
RED WINE
Gevrey Chambertin, Domaine Mortet 2019
Gevrey-Chambertin is a famous wine region in Burgundy, France. Domaine Mortet is a respected winery there. This wine is made from Pinot Noir grapes. It likely has a complex taste with red and black fruit flavors, and it can age well.
WHITE WINE
Vouvray White Domaine Sylvain Gaudron 'Les Vaux Louis' Chenin Blanc 2019
It's made from Chenin Blanc grapes and likely offers a range of flavors, from dry and crisp to sweet and luscious, depending on the style. It pairs well with seafood, poultry, and desserts.
ROSÈ
Château Roubine, Côtes de Provence 2020
It's likely refreshing with red berry and citrus flavors, perfect for warm weather and pairs well with seafood and grilled dishes.