From the rocky coastal waters of Galicia in Spain comes an exquisite delicacy that is sure to tantalize the taste buds of seafood lovers in Hong Kong. Executive Chef Mark and his team have crafted 4 delectable dishes that showcases the Galician Octopus, available in May and June starting from HK$128.
Each dish is a symphony of flavors, combining the rich flavours of the Galician octopus with modern culinary techniques, taking you on a culinary journey. Each dish highlights the natural beauty and uniqueness of our this special Spanish octopus! Look forward to a menu that includes:
The Octopus Salad is not your typical salad dish – it is a delightful combination of textures and flavors. This salad is made with tender, succulent octopus stuffed into a whole squid, paired with green apple, cucumber, celery, and cherry tomato.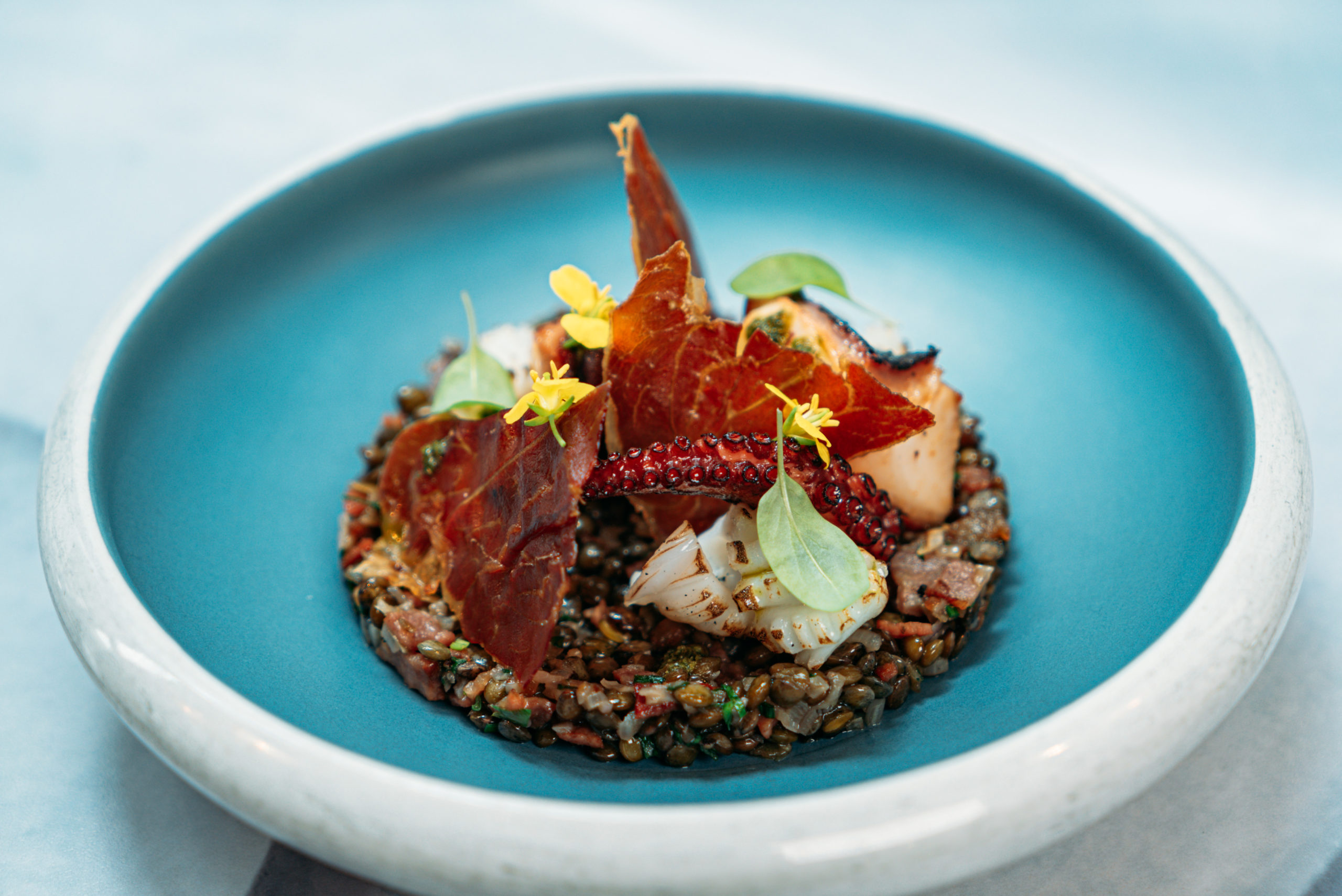 A tasty seafood dish that is marinated and grilled to perfection, resulting in a smoky and tender flavor. The octopus and squid sit on top of put lentils combined with chimichurri.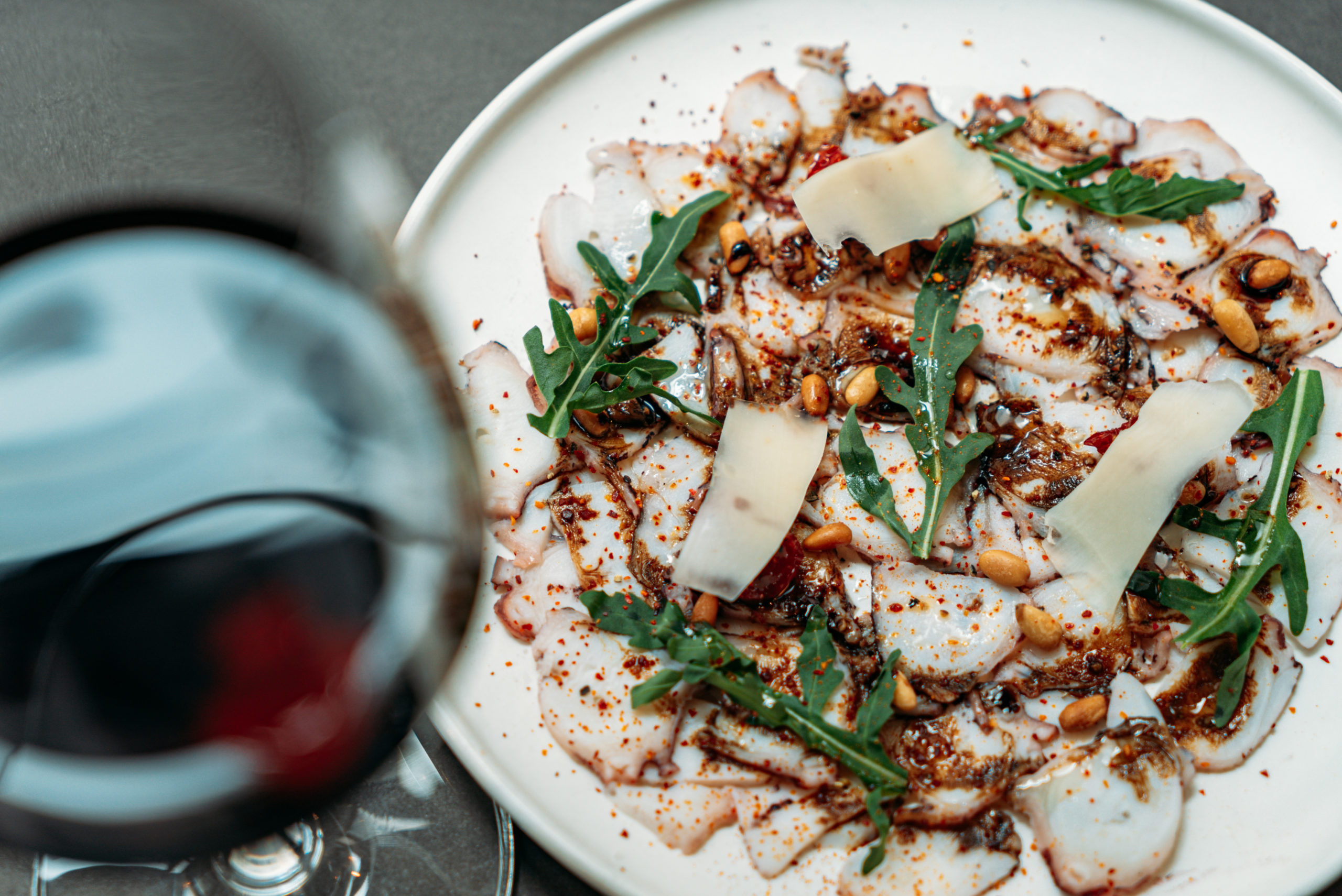 Octopus Carpaccio consists of a thinly sliced, raw octopus that has been marinated. It comes topped with arugula, pine nuts, and Parmesan.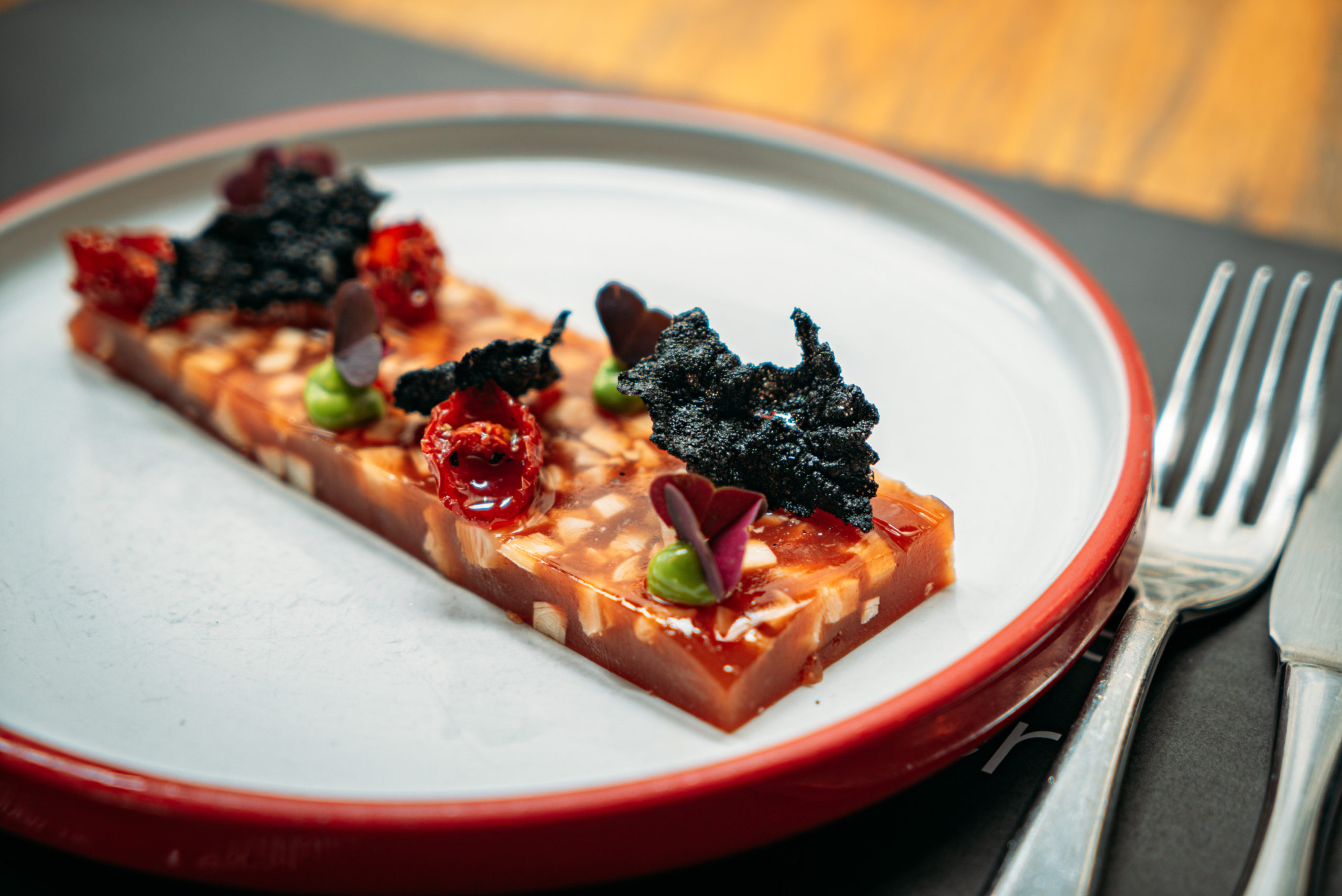 This unique octopus terrine is prepared aspic style, which layers the octopus with other ingredients and then setting it using aspic prepared with octopus stock. It is served cold with chive mayo and sundried tomatoes.
To enhance your dining experience, we are also offering a special promotion for our French red and white wine. When you order any dishes from the Galician Octopus Odyssey menu, you will receive 40% OFF a bottle of wine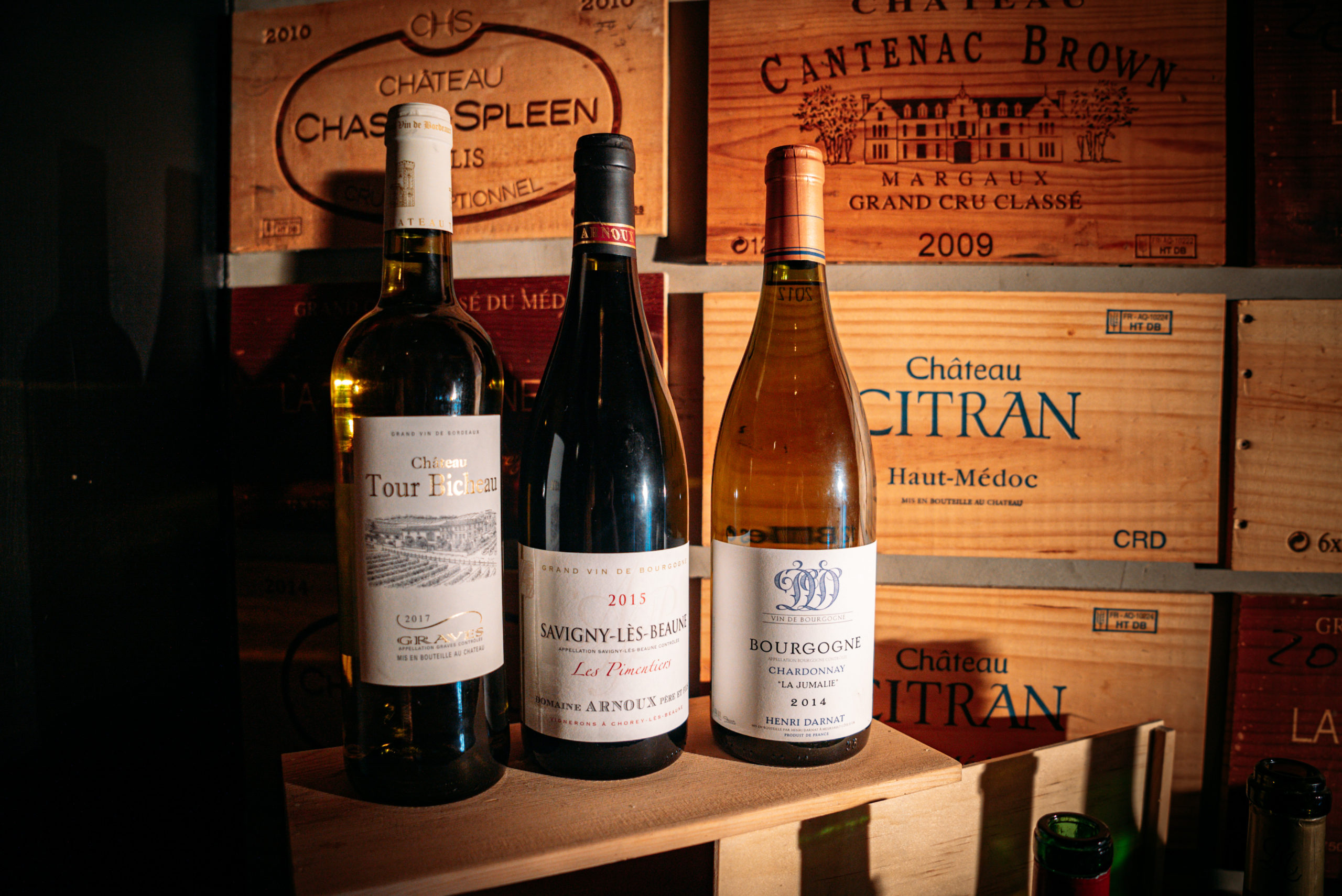 Graves, Chateau Tour Bicheau 2017
This white wine from the Graves appellation in Bordeaux French is made from a blend of Semillon and Sauvignon Blanc grapes. The Chateau Tour Bicheau is a well-respected producer in the Graves region, known for their high-quality white wines.
Bourgogne 'La Jumalie' Domaine Darnat 2014
It is made from 100% Chardonnay grapes grown in the village of Meursault. The wine pairs well with seafood, white meats, and creamy cheeses.
Savigny Les Beaune, Domaine Arnoux 2018
Made from Pinot Noir grapes grown in the village of Savigny Les Beaune. The wine has a bright ruby color and a complex aroma of res berries, cherries, and spices with a subtle hint od worthy notes.