Did you know "Asparagus" is not the original name? The English word Asparagus has come from classical Latin but the plant was once known in English as "Sperage" from the Medieval Latin "Sparagus"
Now that spring has arrived, it means Asparagus time, and our Executive Chef Mark and his team have crafted 4 delectable dishes that highlight this precious ingredient in its new seasonal menu, available only in March and April and the price starts at HK$158.
Guests of Scarlett can look forward to Asparagus dishes that includes: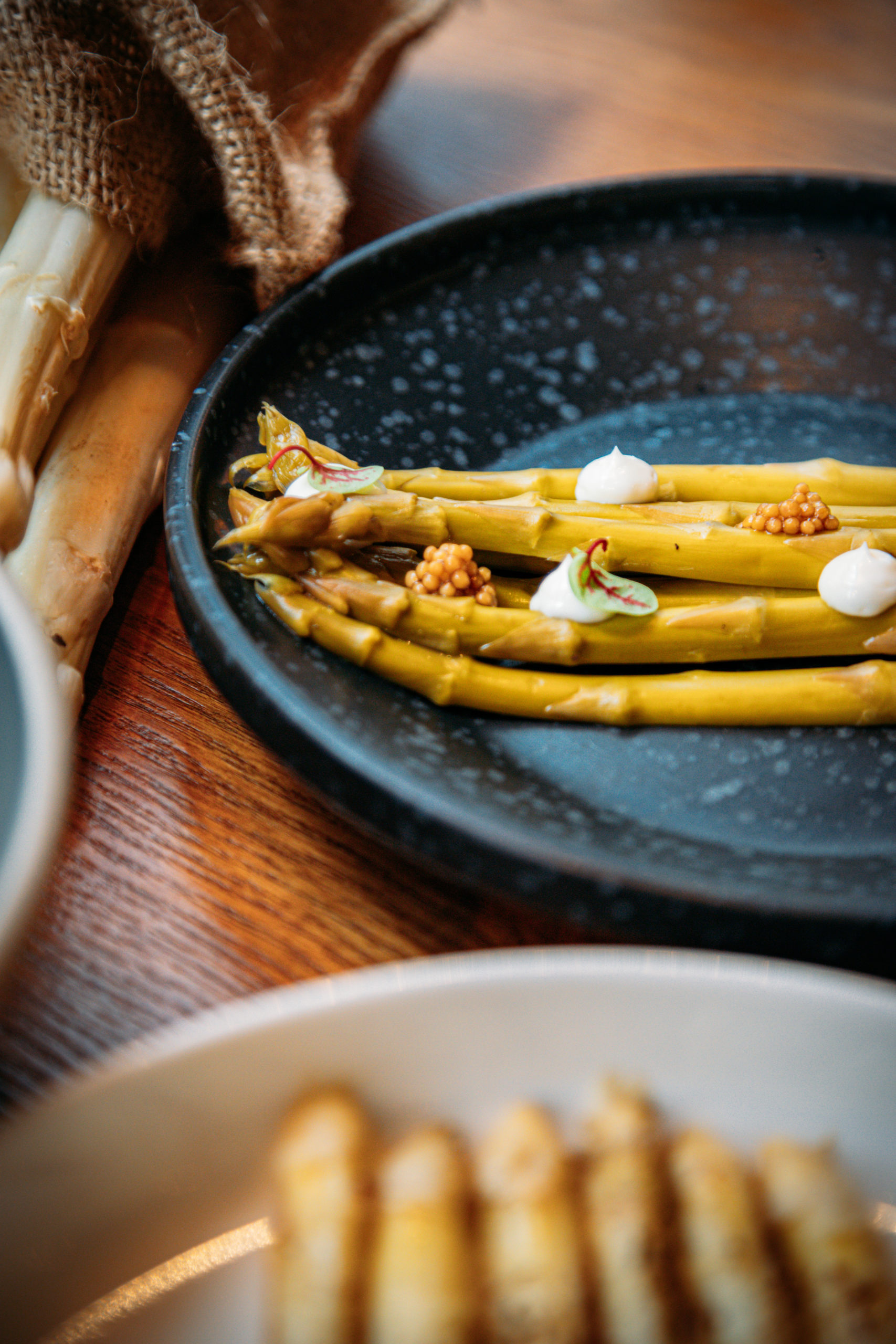 Our pickled asparagus spears make great appetizers or garnishes! House-pickled asparagus is served with Parmesan espuma.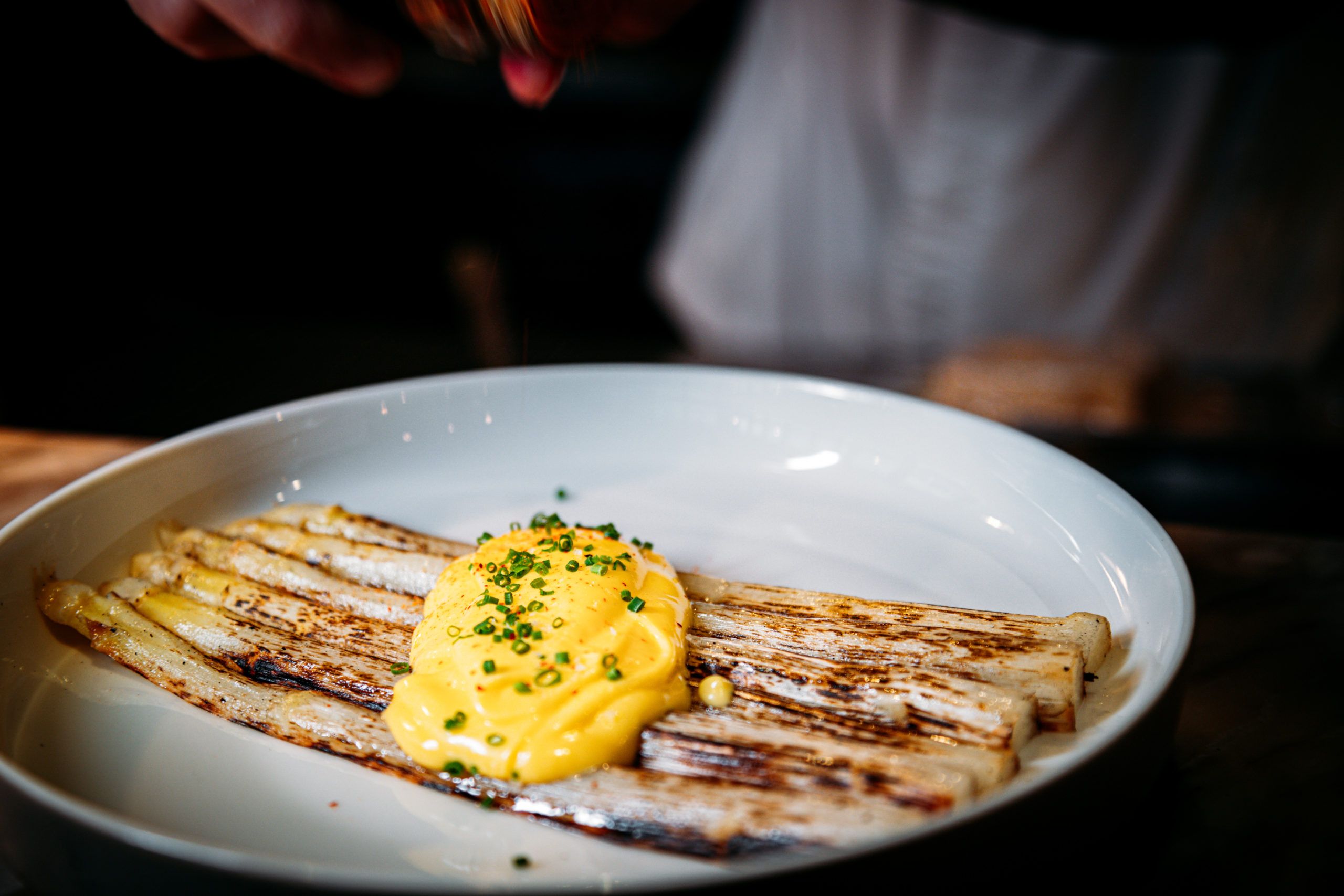 A oh-so-delicious way to enjoy this delicious ingredient. Our grilled asparagus becomes slightly smoky, and is topped with a delicious Hollandaise sauce.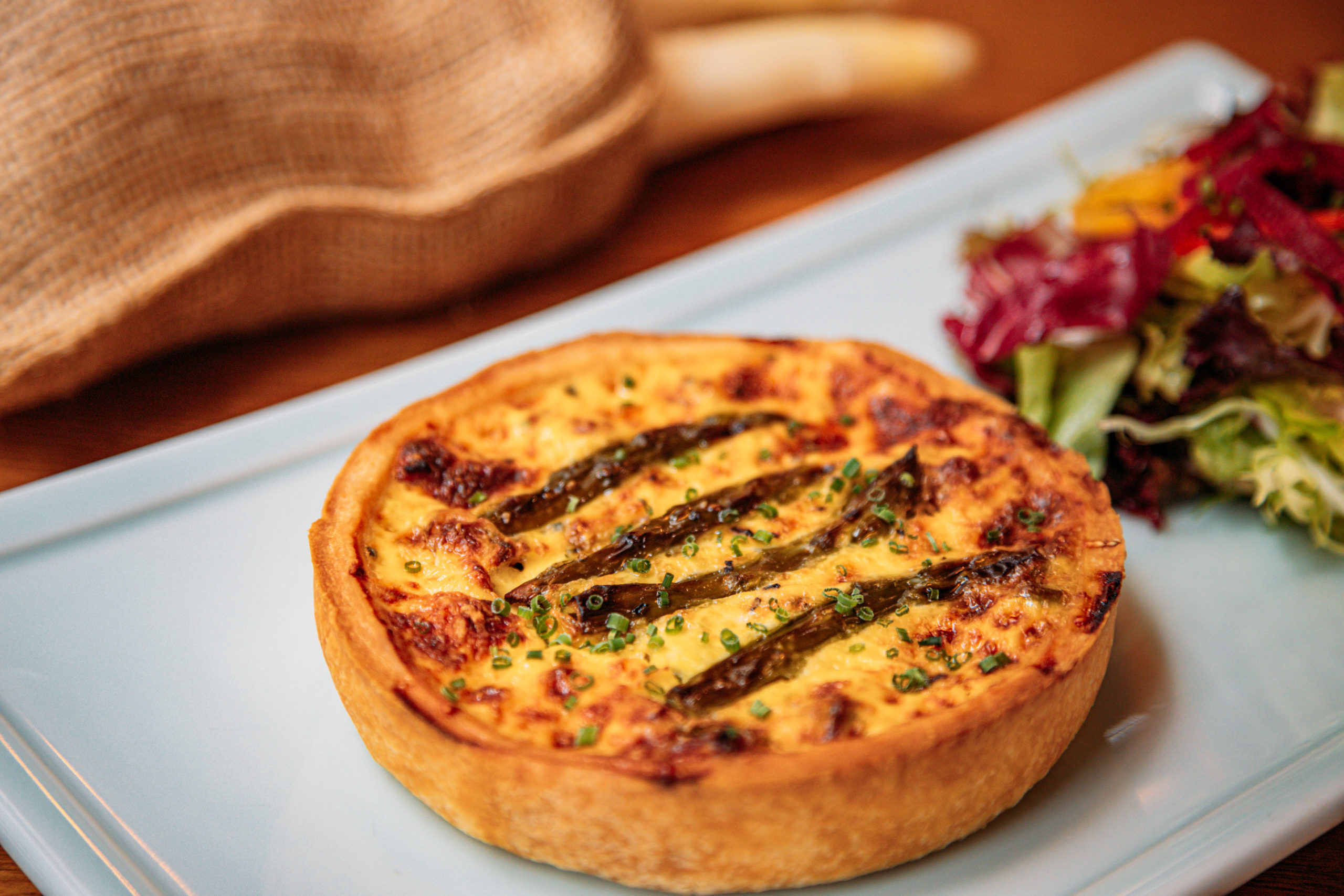 This Asparagus Quiche has a perfectly flaky texture combined with an insanely delicious flavor served with our mixed salad!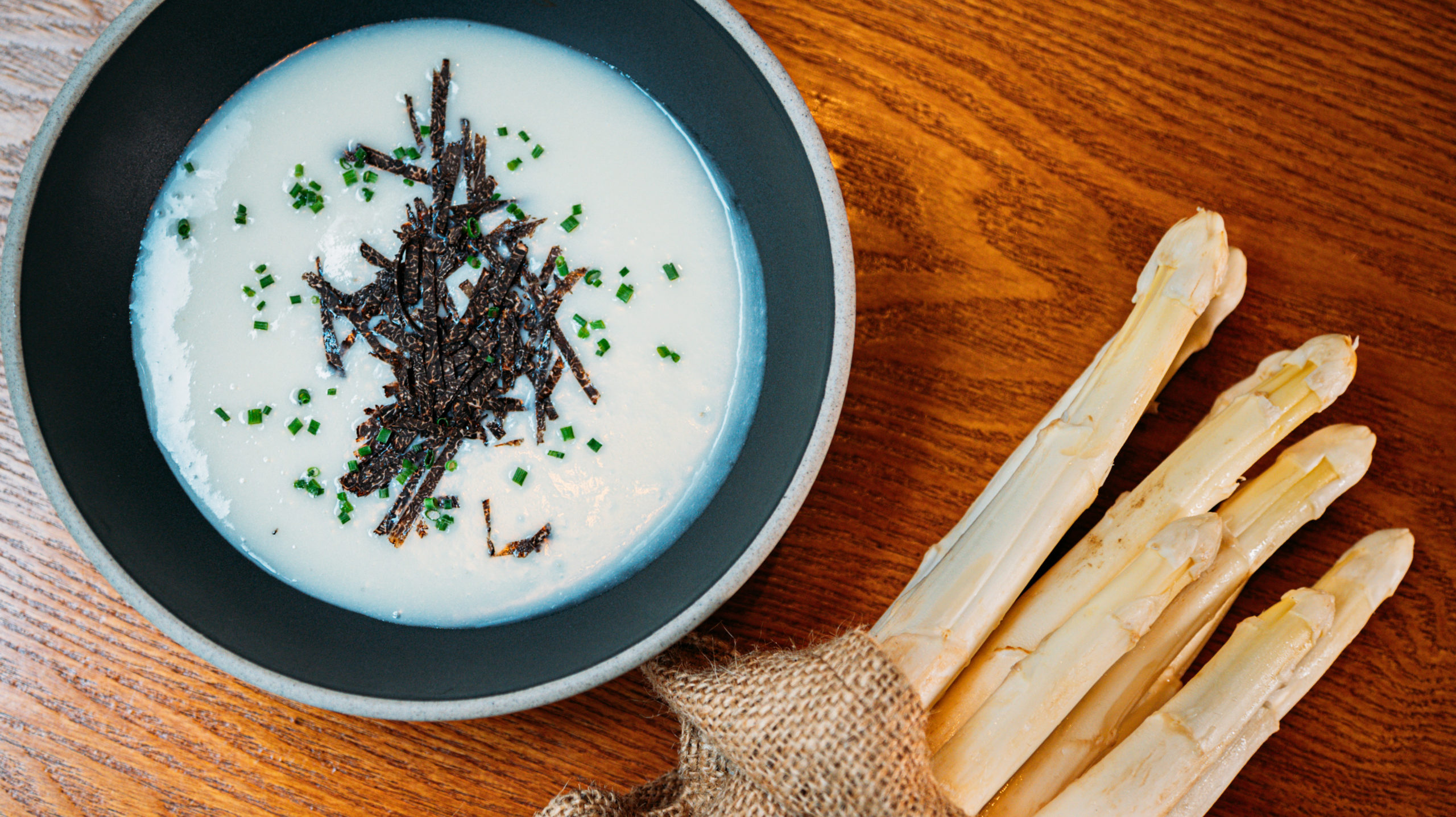 Explore our creamy soup, made with fresh white asparagus and broth with some cream added and finish this dish with sliced truffle.
For Your Asparagus Pairing
For each order from the Asparagus menu, enjoy one of the below bottles of wine for 40% off.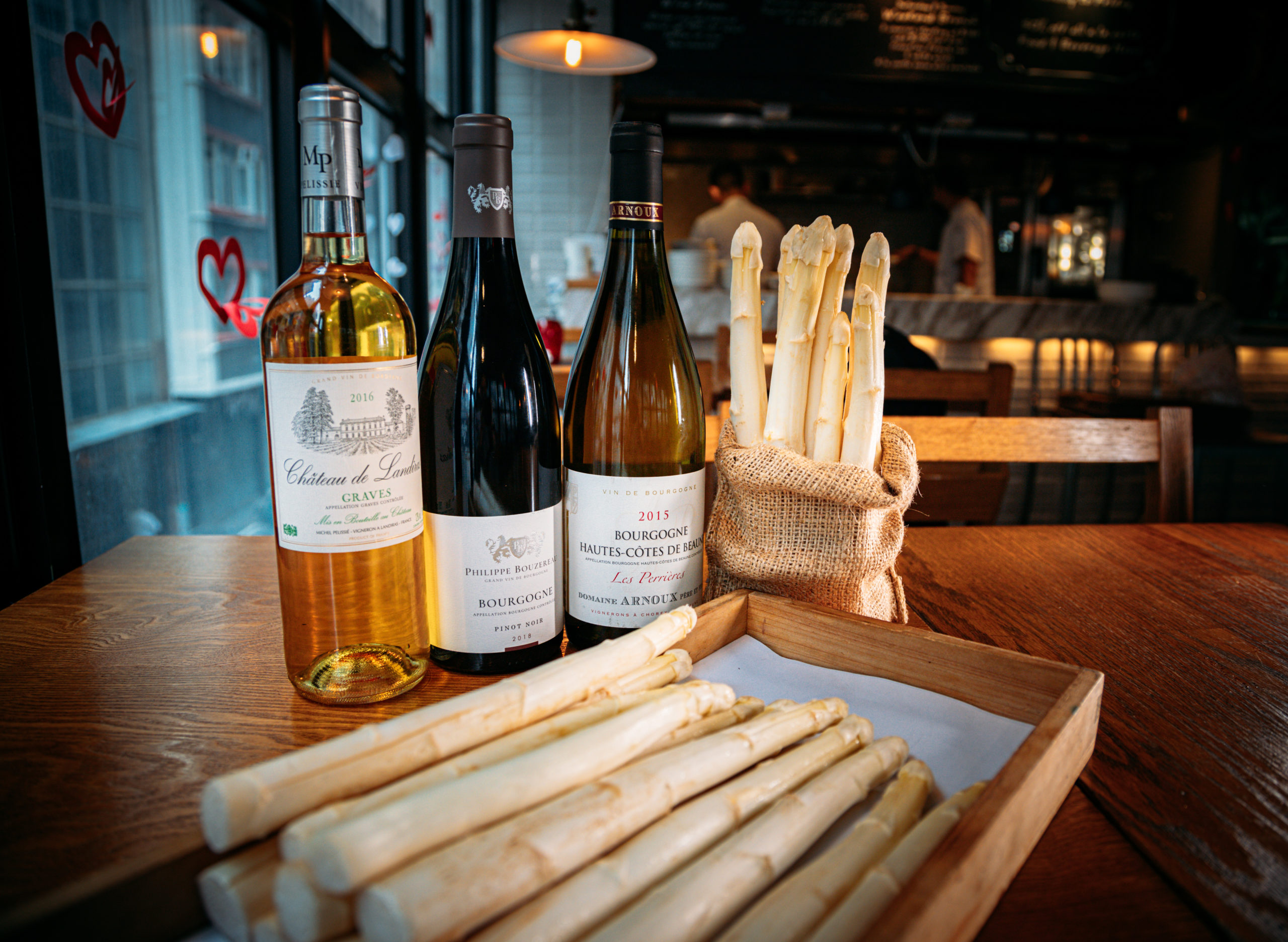 Graves, Château de Landiras 2016
Light golden yellow with herbal notes, white flowers and citrus aroma makes it a wine that can be enjoyed on its own and perfect to pair with aperitif and cheese.
Hautes Cotes de Beaune, Domaine Arnoux 2015
The vineyard is located north of the Hautes Côtes de Beaune in the town of Echevronne. Typical aromas of Chardonnay, it has good firmness, structure both elegant and solid.
Bourgogne, Chateau de Citeaux 2018
Compact cherry fruit along with the characteristic Pinot aromas of blackberry, red fruit and raspberry combined with a few notes of flowers and spices. A nice fruity frame leads the tasting. In the mouth it expresses notes of strawberry and cherry.