The Black Truffle has been considered since the 19th century, another name for Black Truffle is " the black diamond" of French cooking!  The Black truffle, just like precious stones, it's a rarity and its exceptional culinary qualities have intrigued great chefs and bewitched those who have had the chance to taste it. 
As it is currently the season for these delicacies, Scarlett is celebrating with truffles in Hong Kong all January and February. Executive Chef Mark and his team have crafted 4 delectable dishes that highlight this precious ingredient in its new seasonal menu ' Truffle Temptations ' of French Périgord black truffle, a limited edition menu available only in January and February. 
Guests of Scarlett can look forward to truffle-licious dishes that includes: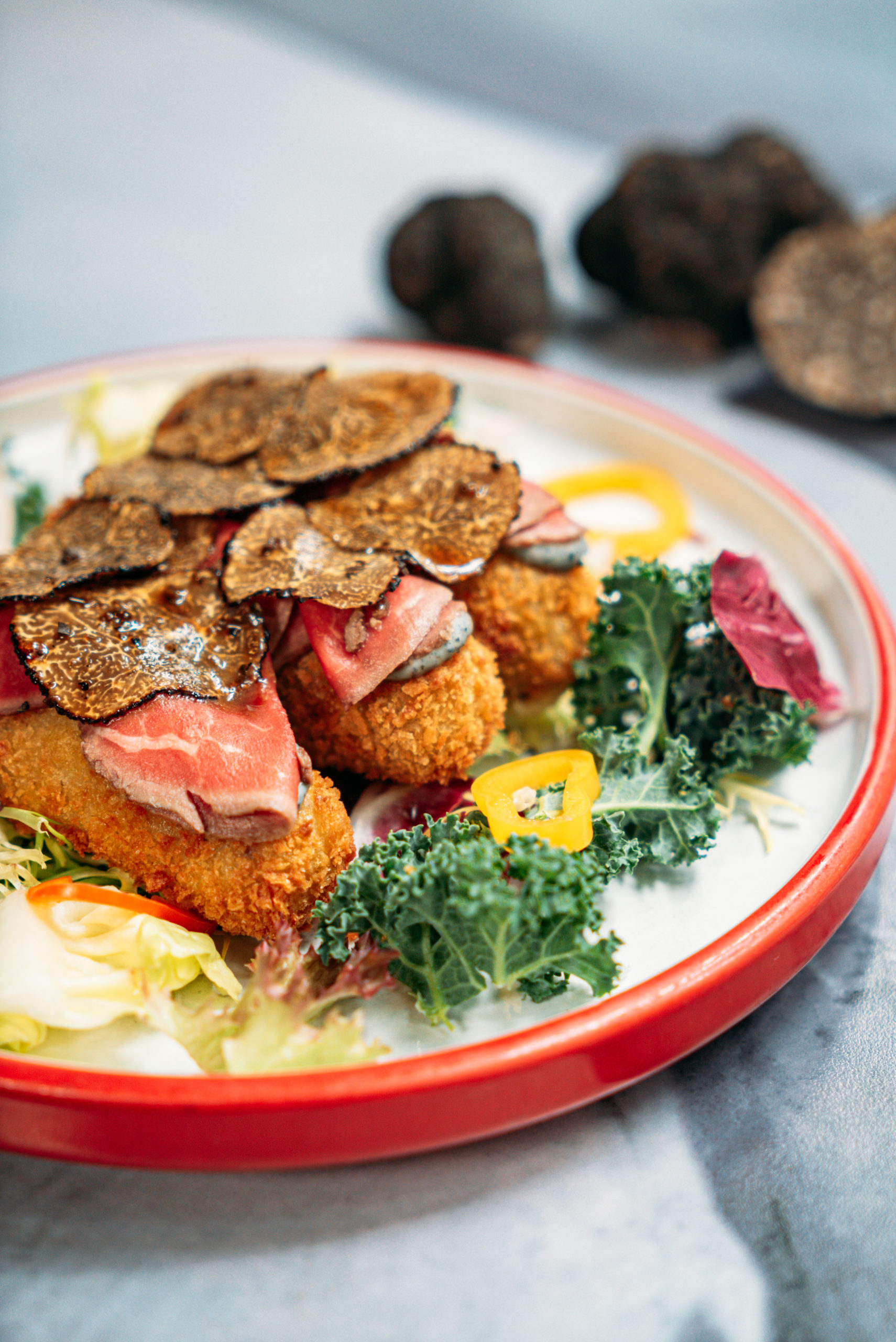 A croquette is a small cylinder or ball of filling that has been breaded and fried. And the word ' croquette' is rooted in the French word ' croqure' which means ' to crunch' or ' to bite'. Scarlett's version includes French black truffle mayo mixed with beef carpaccio,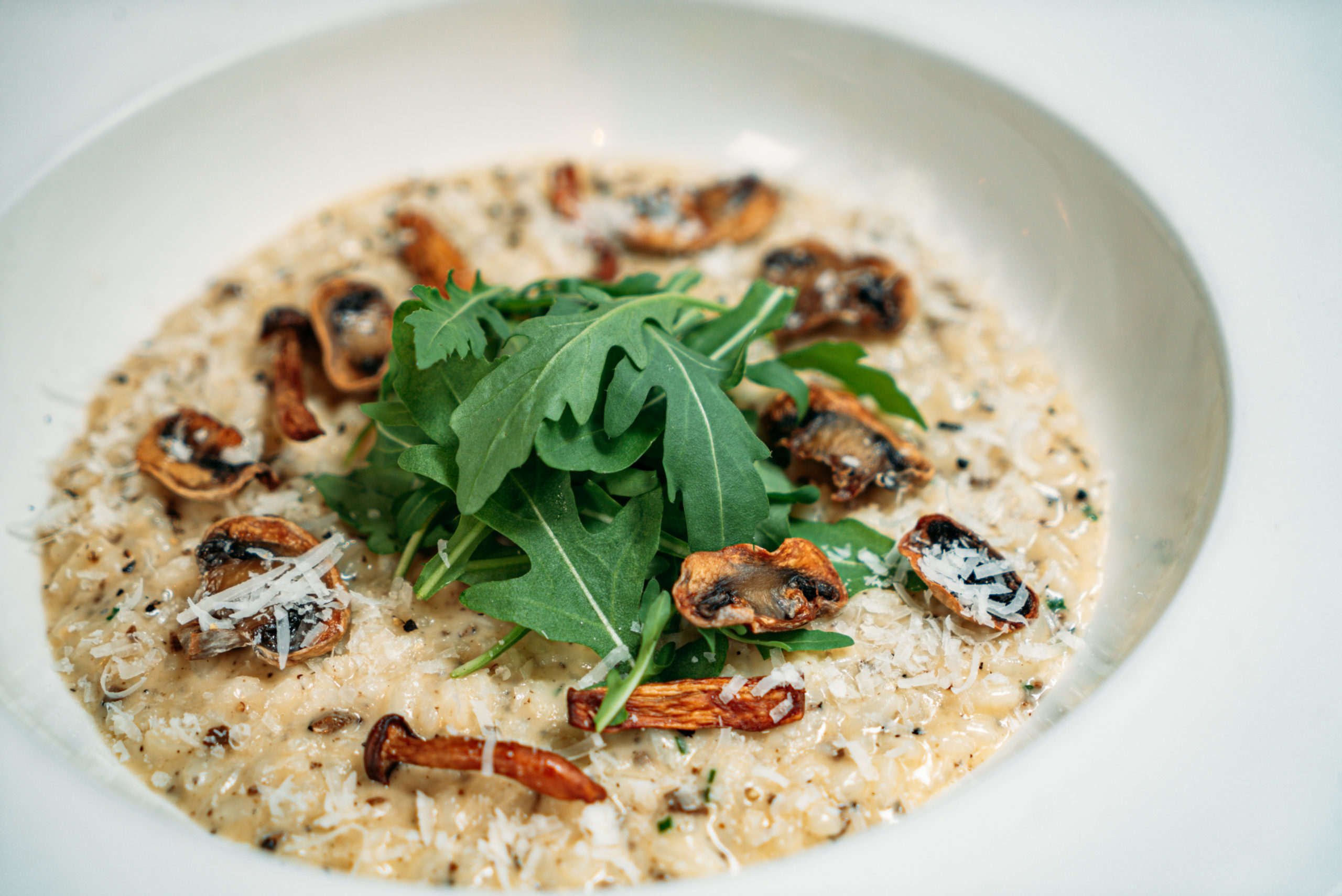 This black truffle risotto is perfectly rich and creamy! The amazing savory, earthy flavor of black truffles paired with the creaminess of the classically made risotto, with just a touch of salty, nutty Parmesan cheese. 
Black Truffle

Puntalette

P

asta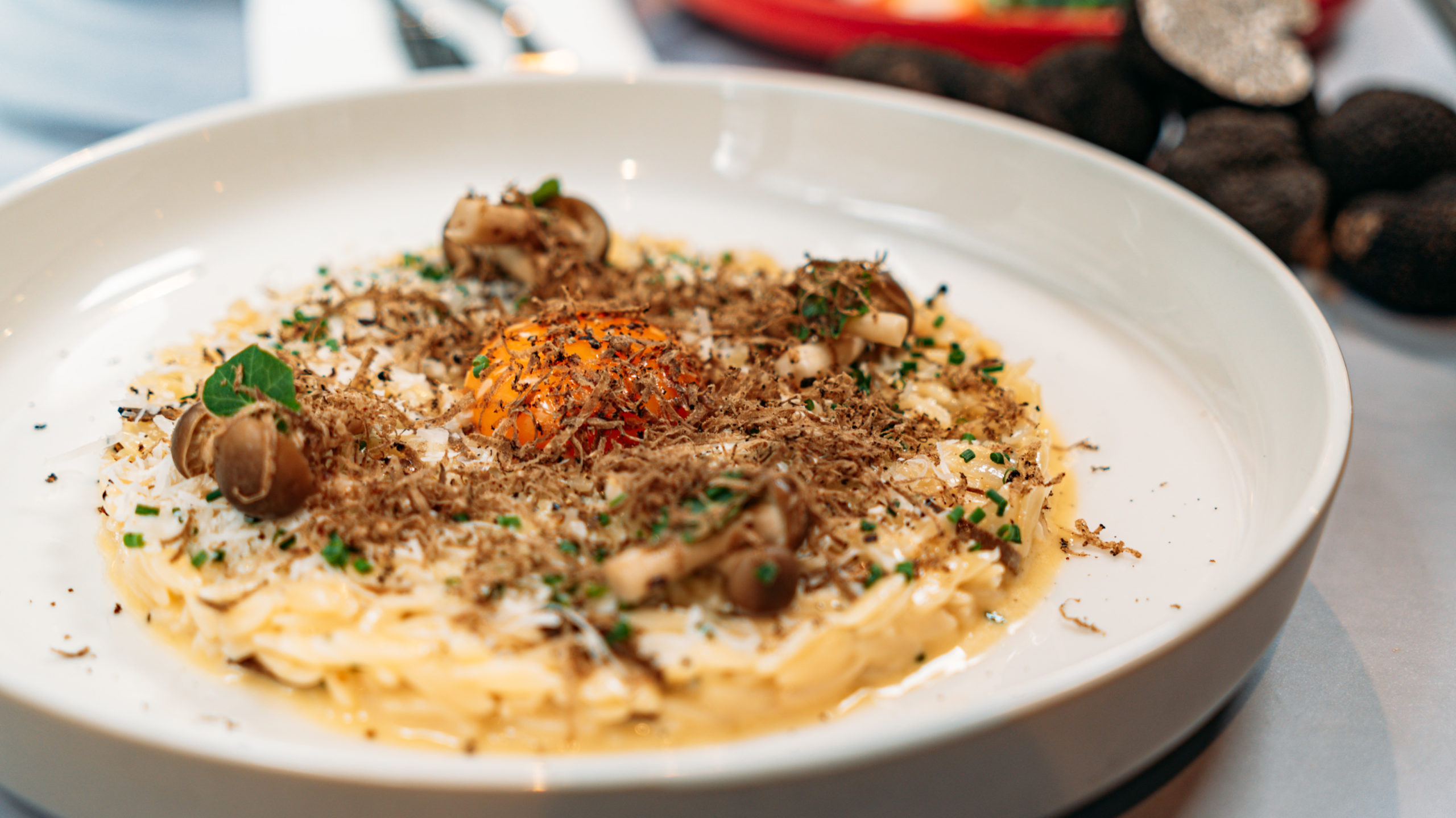 With chef's Mark unique twist on cuisine, prepare a creamy black truffled mushroom pasta pantalettes. Scarlett's black truffle pasta pantalettes comes with French black truffle, egg yolk, and parmesan cheese. The dish is finished off with shaved French black truffle to create those umami flavours to this beautifully simple dish.
Beef Fillet (200g) with Black Truffle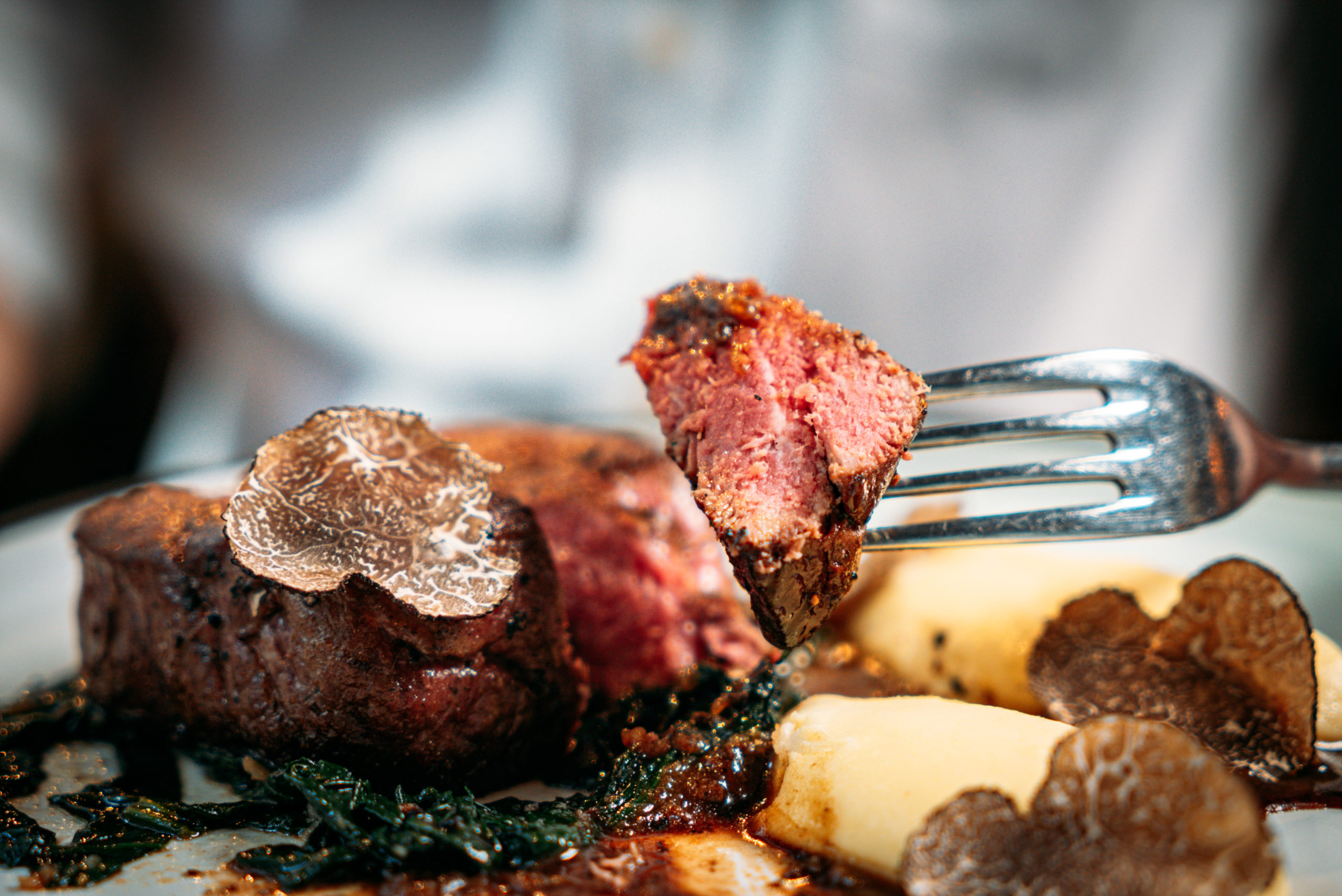 The rich, classic sauce is flavoured with Madeira and pungent, earthly black truffles, which are a speciality of Périgueux, a city in the Périgord region of southwestern France. Pair with our 200g beef fillet stark, served with mashed potato and Sauteed spinach. 
As if celebrating with truffles in Hong Kong is not enough, Scarlett is offering a range of wines by the bottle at 40% off with every order from our Truffle Temptations menu.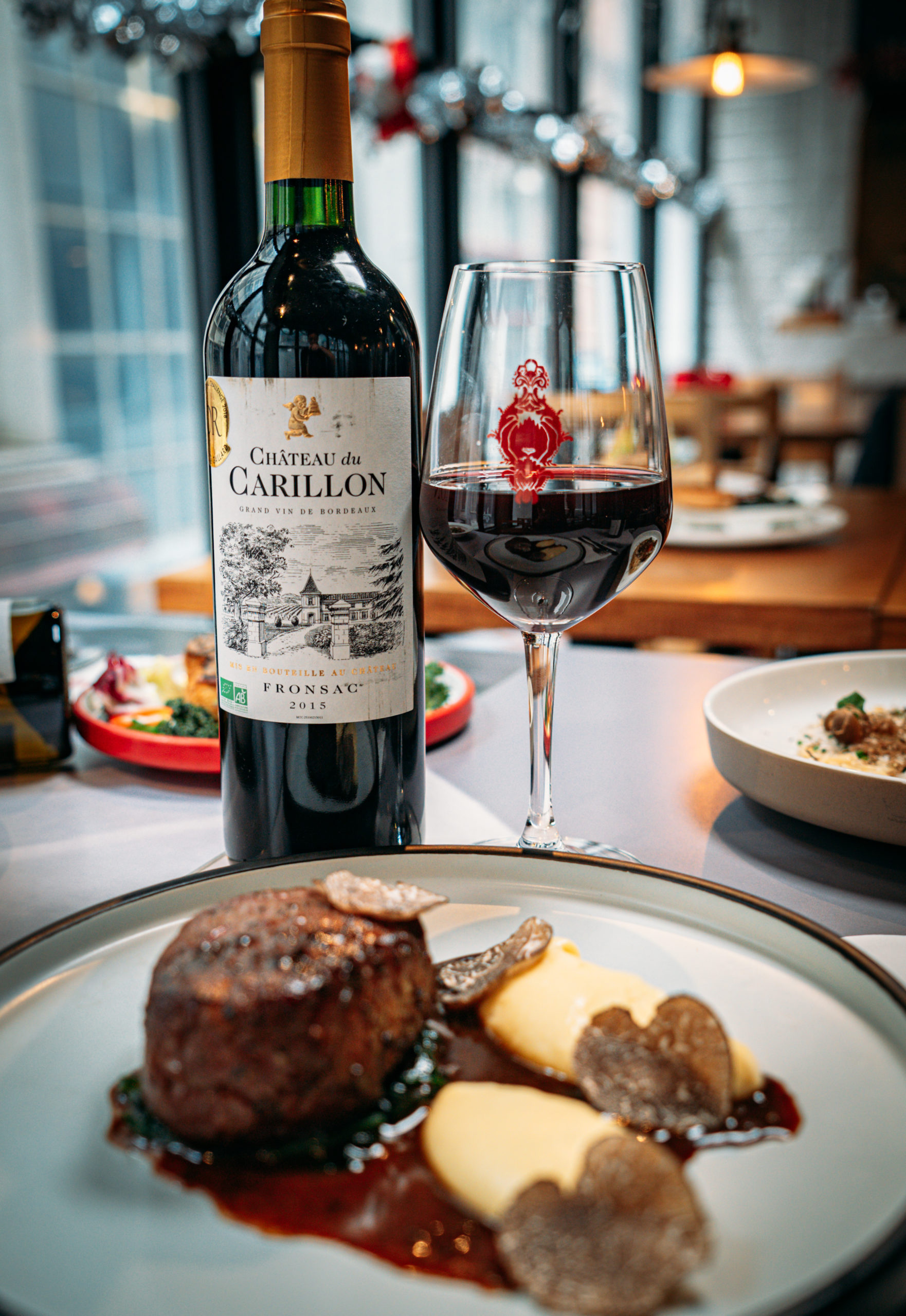 White Wine
Saint Joseph, Domaine Pichon 2016
Light golden yellow with herbal notes, white flowers and citrus aroma make it a wine that can be enjoyed on its own and also perfect to pair with aperitif and cheese.
Red Wine
Chorey les Beaune, Domaine Arnoux
This red Chorey is rich in character. Well structured, its tannins are present and elegant. This Chorey Les Beaune does not lack roundness under a solid framework, leaving the palate a fruity feeling.
Fronsac, Chateau Carillon
It reveals notes of plum, blackberry and red fruit combined with a few notes of flowers and spices. The palate is tight, juicy, fruity and offers a small density. A nice fruity frame leads the tasting. In the mouth it expresses notes of strawberry and cherry associated with a hint of violet.
You can view the full menu here