Whether you're hankering for pancakes with bacon drenched in maple syrup or the perfect combo of crunchy chicken with light and airy waffles, 25 Degrees has got you covered with an all-day breakfast menu in Bangkok that will have you drooling. So no matter what time of the day you decide to get out of bed, butter yourself up with a delicious breakfast in Bangkok starting at THB 250 net and available all day, every day.
Whilst we might be best known for our mouth-watering burgers, we know how to make a mean breakfast too! From easy, lighter options to more hearty and substantial plates, we've got something for every appetite.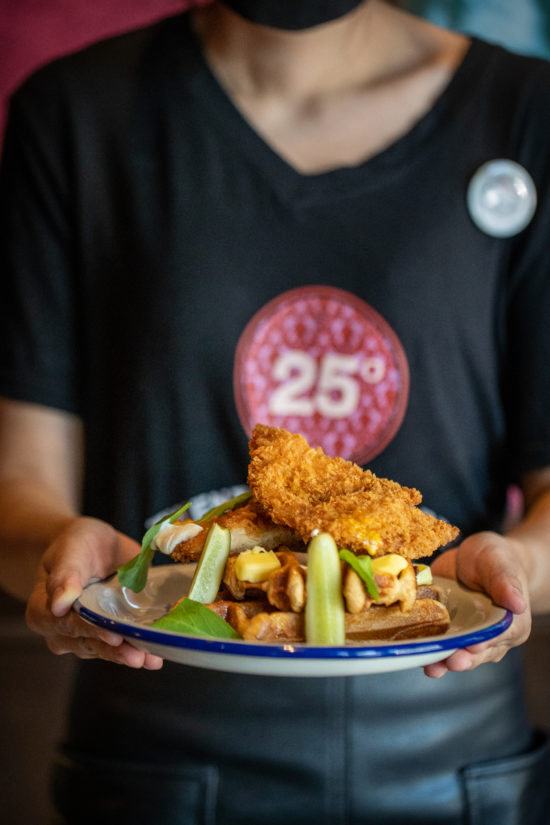 To help fuel you up to power through the day, here's what the chefs at 25 Degrees have on offer:
ALL-DAY BREAKFAST IN BANGKOK
Whether you're a night owl or an early riser, when those breakfast cravings strike, 25 Degrees has got your back because its breakfast menu is available all-day every day from 6am till late. Here are some highlights to look forward to: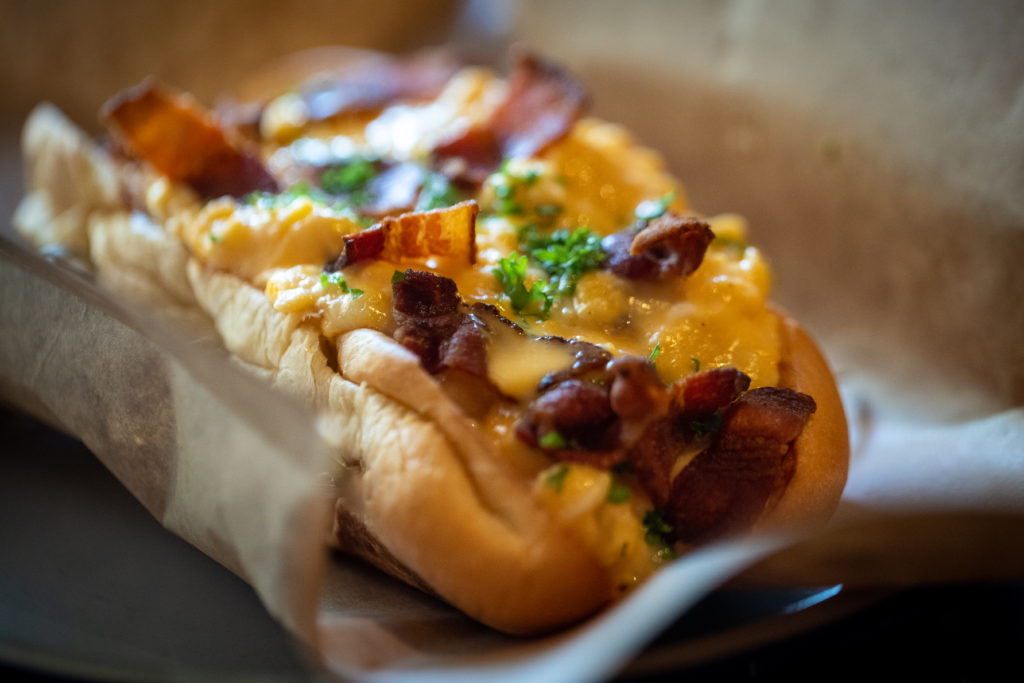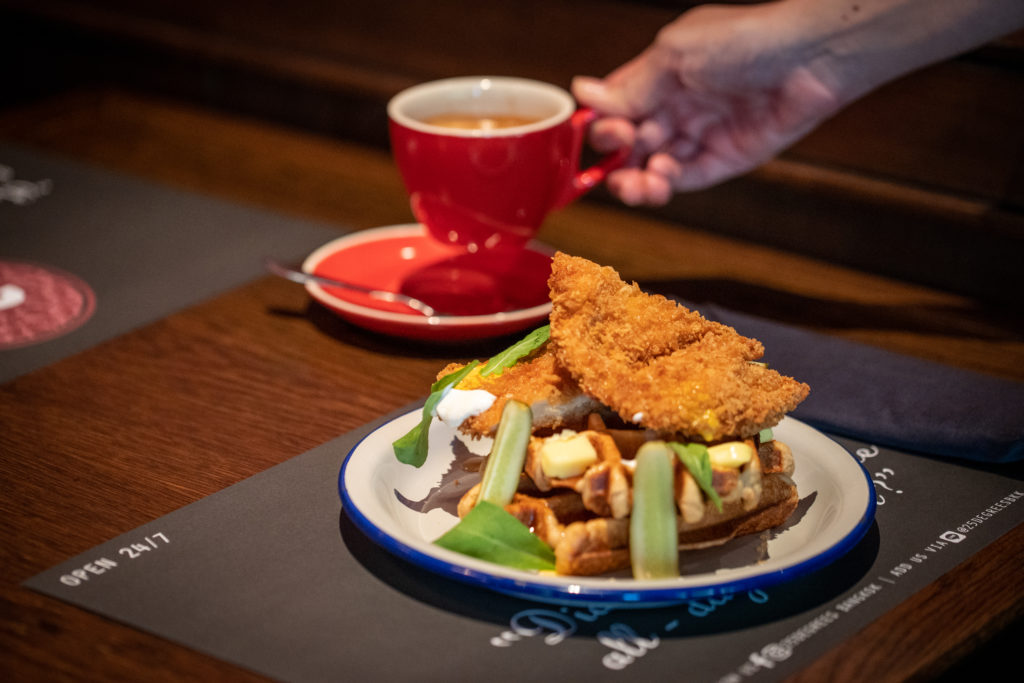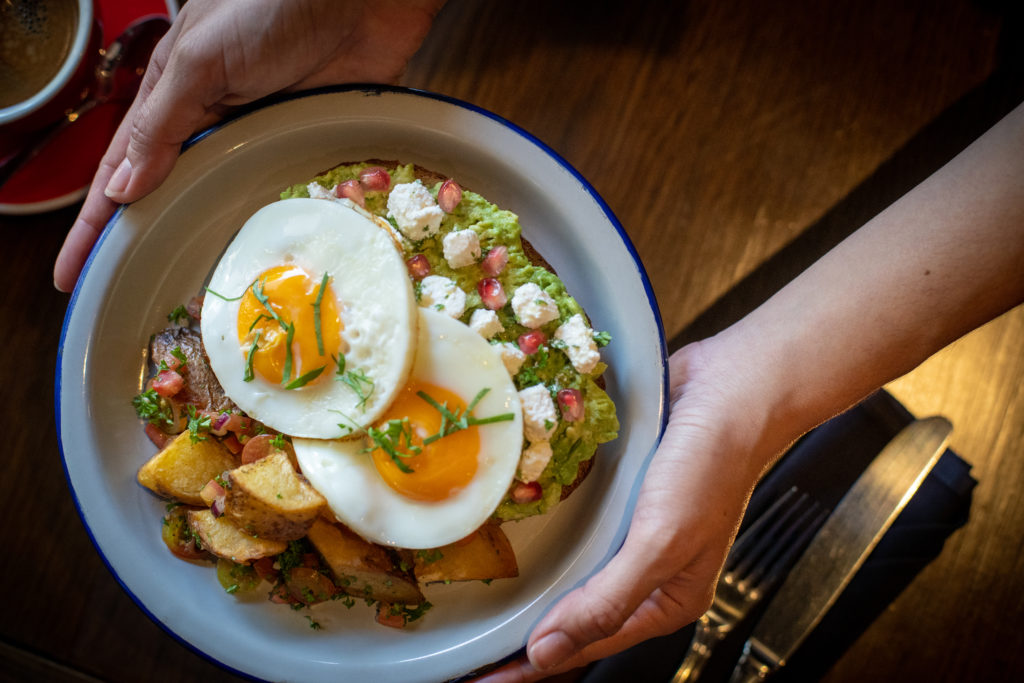 Did someone say fried chicken? This soul-inspired dish is a classic in the USA, originating in Pennsylvania. Pieces of freshly made waffles are topped with deliciously juicy fried chicken. Some house-made pickles are sprinkled over it… and then the best part? The sweet sweet drizzle of Vermont maple syrup that just brings this hearty dish together.
Tuck into our classic American breakfast including 2 eggs your way, crispy bacon, sausage, tomato salsa and sourdough bread. This big plate of savoury flavour-packed goodness is guaranteed to keep you energised all throughout the day.
A twist on a hot dog, pork sausage is tucked into a hot dog bun and topped with creamy scrambled eggs, mushroom, bacon and cheddar.
Want to get your caffeine fix too? 25 Degrees has got a delectable selection of classic coffees to choose from, plus special coffee creations such as Go Mocha-Minty, an iced mocha topped with house-made mint foam.
Take things up a notch with our breakfast sets, available every day until 11am starting from THB 212 net.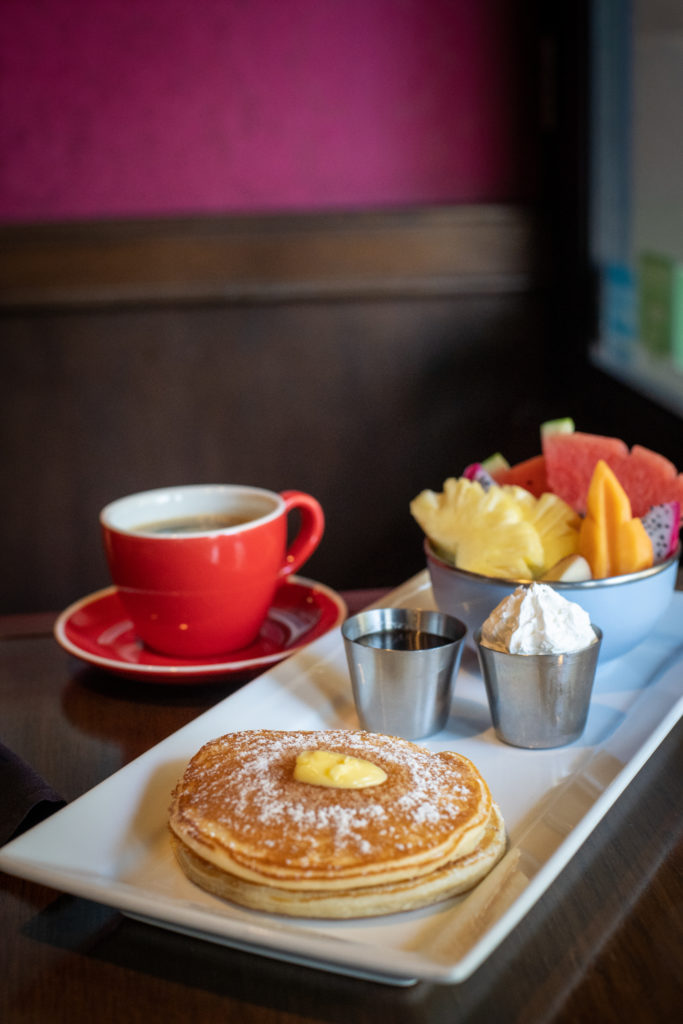 You're either a pancake kind of person or a waffle kind of person – and either way, we've got you covered because you can choose what you prefer.
This set comes with your choice of pancakes, waffles or French toast, and includes fresh fruit, Vermont maple syrup, choice of hot or iced chocolate, and orange juice – all for just THB 212 net.
We understand that for some breakfast isn't quite complete without eggs, so we've created this one for you. Choose from a selection of 3 types of scrambled eggs, and the set comes served with a choice of hash brown, toast or fresh fruit, paired with brewed coffee and orange juice for just THB 365 net.