Experience "Uncorked", our monthly food and wine pairing dinner in Hong Kong at Scarlett Café & Wine Bar, held every first Thursday of the month. Indulge in a five-course meal of specially curated French wines, paired with a unique menu that changes monthly, ensuring a new and exciting dining experience each time.
Our F&B Operations Manager Joffrey Poussad will guide you through a selection of handpicked French wines, while our Executive Chef Mark Cagaoan and his team create a special food pairing menu that complements each wine.
The menu changes monthly and features different dishes and French wines from various regions or grape types, guaranteeing a delightful culinary journey every time you join us for a food and wine pairing in Hong Kong.
F&B Operations Manager, Joffrey Poussade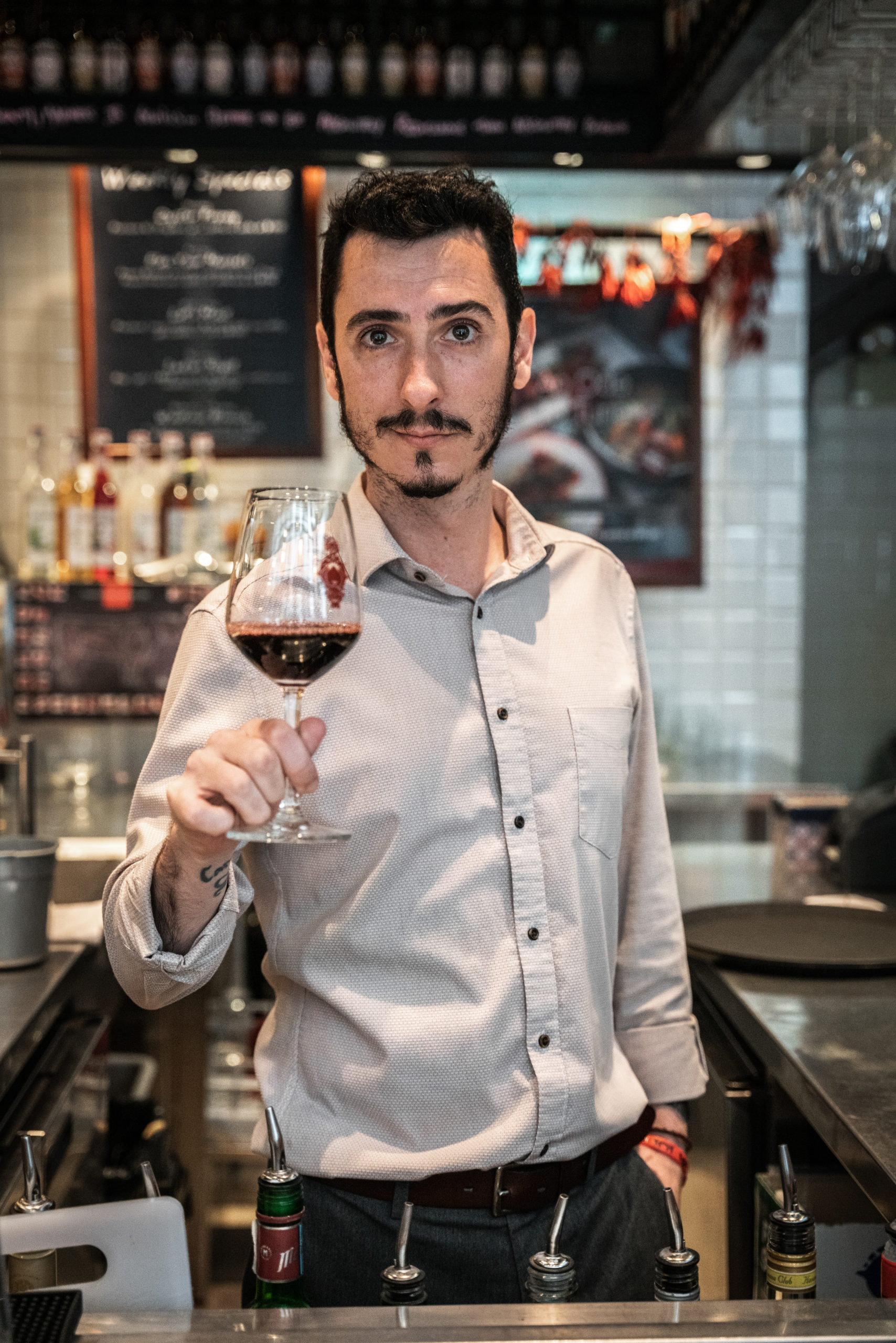 Joffrey, who hails from Bordeaux, France, holds a diploma in the wine and spirit business. With over a decade of experience in the hospitality industry across different countries such as France, England, Australia, French West Indies, and currently Hong Kong, Joffrey has acquired a wealth of knowledge and expertise.
Joffrey's true passion lies in creating exceptional food and wine pairings, using his extensive knowledge to perfectly balance the flavors of exquisite food with an extensive selection of French wines available at Scarlett.
Executive Chef Scarlett Hong Kong Mark Cagaoan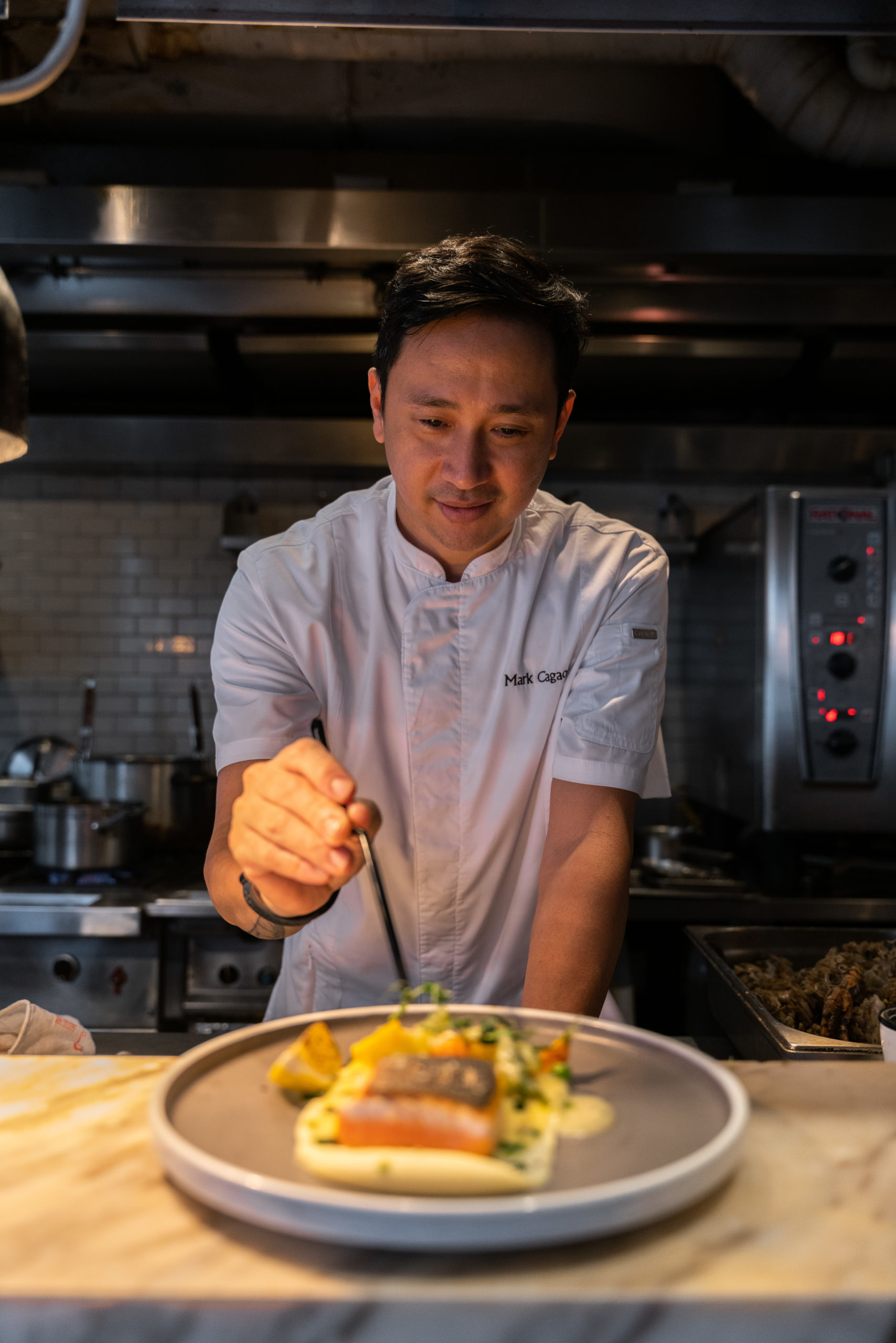 Chef Mark is a true team player with a warm and friendly disposition, who firmly believes that every meal should be a special occasion. Born in The Philippines, he possesses a diverse culinary background and brings with him extensive experience in Modern European cuisine, including French, as well as Fusion and Asian cuisine.
With a passion for cooking and a love for great food, Chef Mark is a "bon vivant" at heart, always seeking to create exceptional dishes that tantalize the taste buds and leave a lasting impression on his diners.
Upcoming Wine Pairing Dinner – Uncorked: Monogrape Variety – on 5 October
Don't miss our sixth series of "Uncorked" on Thursday, October 5th, starting at 7:00 pm,
Single varietal wines have gained popularity in recent years. They present unique characteristics and flavour profiles that can enrich your experience.
These wines are made from a single grape variety, which means that instead of mixing different types of grapes, winemakers focus on nurturing and highlighting the attributes of one grape.
This approach allows wine enthusiasts to explore the unique qualities of individual grape varieties, making it easier to understand and appreciate the subtle nuances and aromas of various grape varieties, and how they can influence the taste of the wine.
Join us for the "Monogrape Variety" dinner on 5th October starting at 7pm, priced at just $888+ per person.
Condrieu, Domaine Christophe Pichon
Paired with: Flammekueche, Salmon Gravlax, Fennel Purée, Dill Cream, Salmon Roe
Chorey-les-Beaune, Domaine Arnoux
Paired with: Confit Duck Leg Terrine, Pistachio, Raspberry Jelly, House-Made Brioche
Hautes-Côtes de Beaune, Domaine Arnoux
Paired with: Mushroom Galette
Saint Joseph, Domaine Christophe Pichon
Paired with: Bacon-Wrapped Beef Fillet, Mashed Potato, French Beans, Madeira Sauce
Champagne Jean Milan Blanc de Blanc
Paired with: Chestnuts Trifle