Experience "Uncorked", our monthly food and wine pairing dinner in Hong Kong at Scarlett Café & Wine Bar, held every first Thursday of the month. Indulge in a five-course meal of specially curated French wines, paired with a unique menu that changes monthly, ensuring a new and exciting dining experience each time.
Our F&B Operations Manager Joffrey Poussad will guide you through a selection of handpicked French wines, while our Executive Chef Mark Cagaoan and his team create a special food pairing menu that complements each wine.
The menu changes monthly and features different dishes and French wines from various regions or grape types, guaranteeing a delightful culinary journey every time you join us for a food and wine pairing in Hong Kong.
F&B Operations Manager, Joffrey Poussade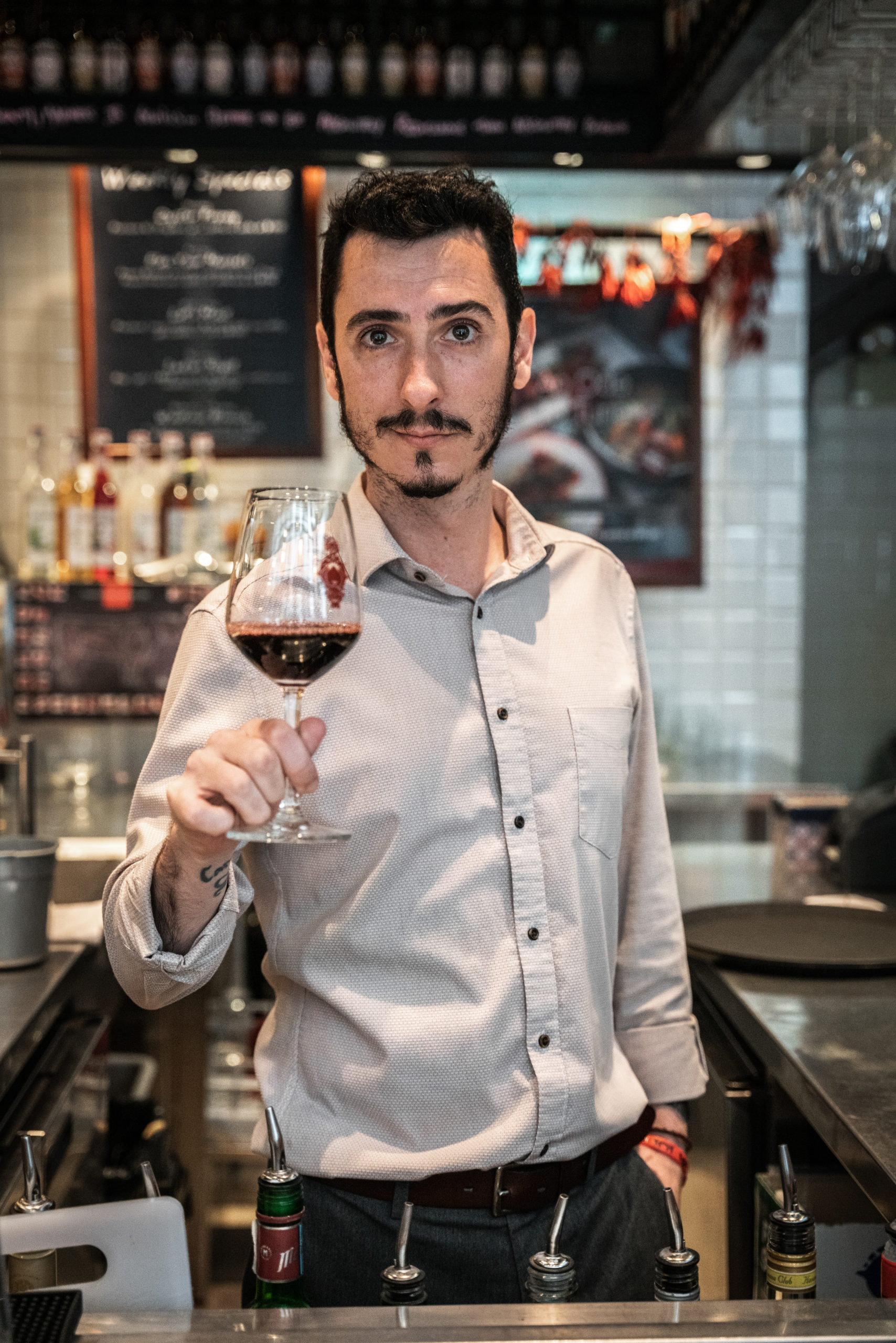 Joffrey, who hails from Bordeaux, France, holds a diploma in the wine and spirit business. With over a decade of experience in the hospitality industry across different countries such as France, England, Australia, French West Indies, and currently Hong Kong, Joffrey has acquired a wealth of knowledge and expertise.
Joffrey's true passion lies in creating exceptional food and wine pairings, using his extensive knowledge to perfectly balance the flavors of exquisite food with an extensive selection of French wines available at Scarlett.
Executive Chef Scarlett Hong Kong Mark Cagaoan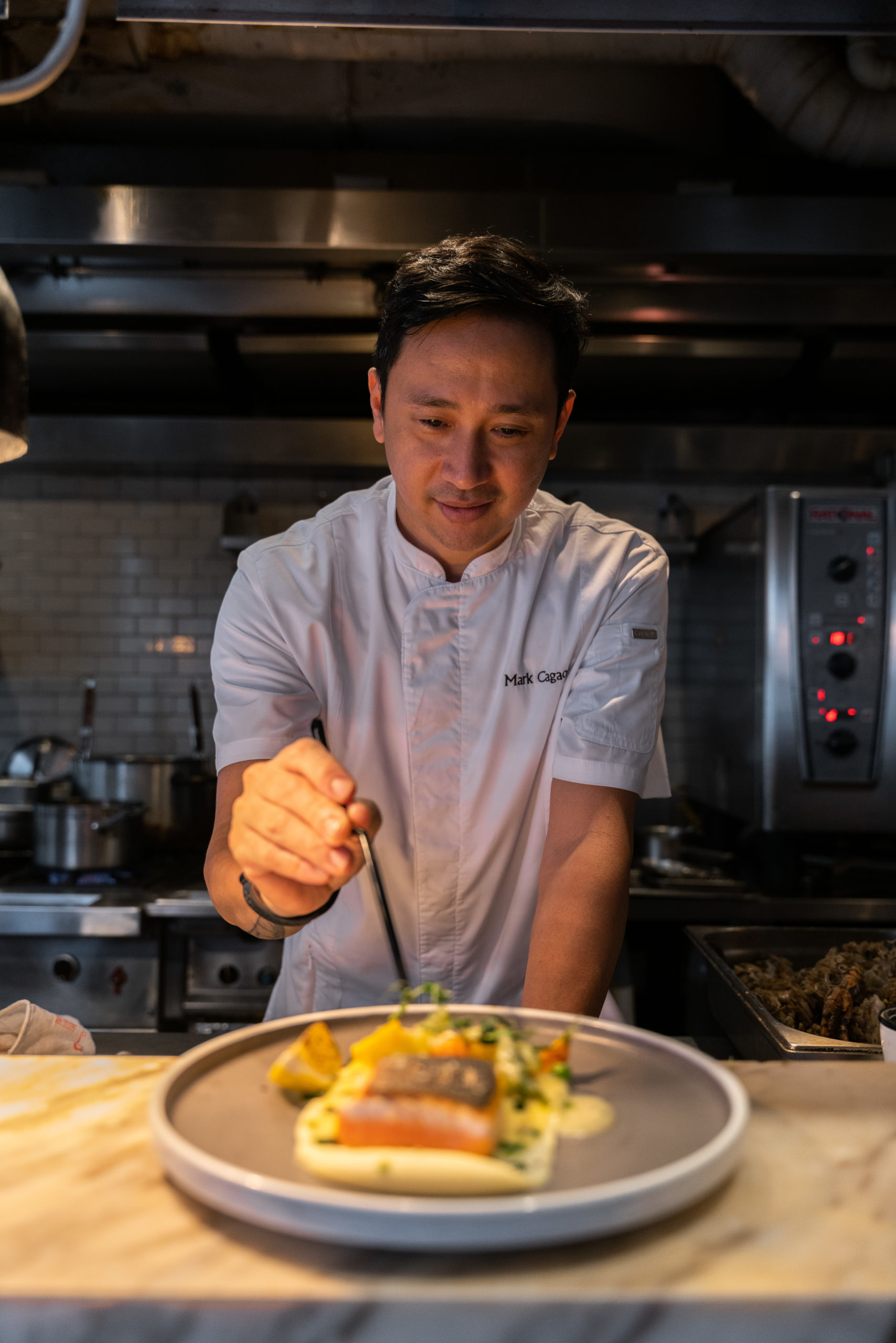 Chef Mark is a true team player with a warm and friendly disposition, who firmly believes that every meal should be a special occasion. Born in The Philippines, he possesses a diverse culinary background and brings with him extensive experience in Modern European cuisine, including French, as well as Fusion and Asian cuisine.
With a passion for cooking and a love for great food, Chef Mark is a "bon vivant" at heart, always seeking to create exceptional dishes that tantalize the taste buds and leave a lasting impression on his diners.
Upcoming Wine Pairing Dinner – Uncorked: A Vintage to Remember 2020 – on 1st June
Don't miss our second series of "Uncorked" on Thursday, June 1st, starting at 7:00 pm, as we take you on a gastronomic journey with "A Vintage to Remember 2020." This special event showcases one of our team's favorite wineries with Wines in the year 2020
Experience the notable year for French winemaking, which started with a wet winter bringing water to the plants and continued with its long, hot, and dry summer that provided the perfect conditions for grape growth. The 2020 season was nearly perfect, allowing the grapes to ripen slowly and evenly, resulting in an outstanding concentration of flavors and sugars in the fruit.
Indulge in a specially curated 5-course menu that pairs perfectly with French wines from 2020. For only $888+ per person, you'll have the opportunity to experience the finest in harvesting excellence, in every glass and every bite.
Chablis, Domaine Millet, Chardonnay
Pairing with Crab Salad Tartelette, Avocado Mousse, Salmon Roe
Domaine Dominique Piron, Brouilly
Pairing with Croquettes, Beef Carpaccio, Sauce Périgueux
Domaine Jean-Charles Fagot Rully Blanc, Chardonnay
Pairing with Scarlett's Quenelle De Brochet, Sliced Button Mushroom
Cotes Du Rhone, Château Mont Thabor
Pairing with Beef Cheek, Mashed Potato, Baby carrot, Jus
Champagne Rosé, Jean Milan
Pairing with Chocolate Soufflé, Vanilla Ice Cream