With several of our restaurants offering an extensive selection of AOC-labelled French cheese, you know that we take our cheese seriously! We pride ourselves on working closely with quality French cheesemakers to bring to you a delicious choice of cheeses, each with their own varied textures and flavours.
Let us tell you more about what the AOC label stands for, and share some of our favourite cheese-y picks.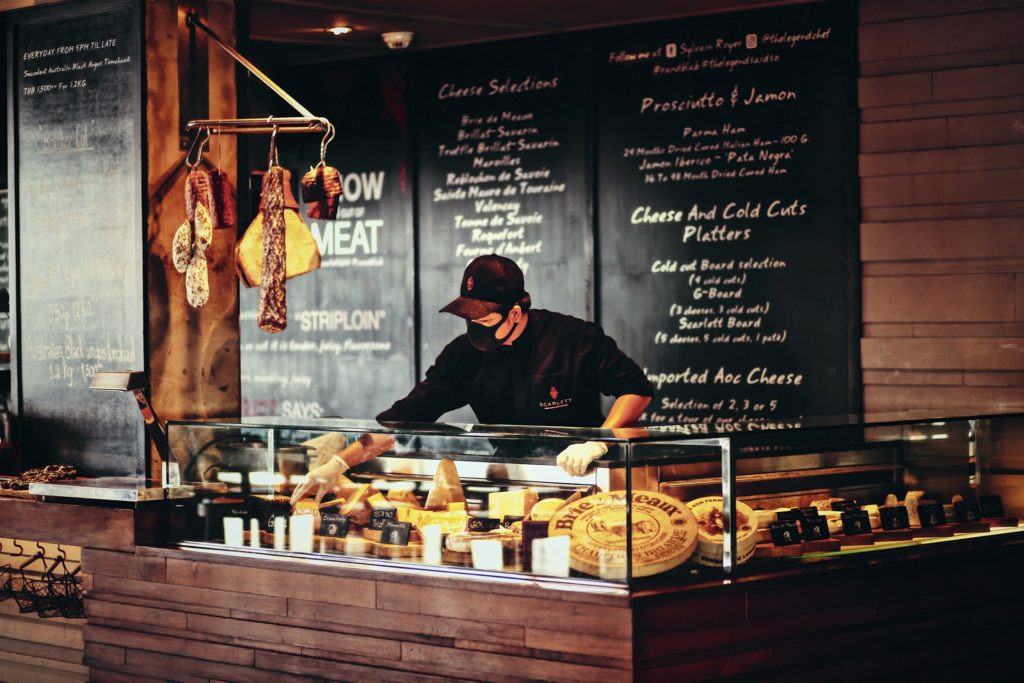 What does AOC mean?
Appellation d'Origine Contrôlée (AOC) translates to "controlled designation of origin," which is a classification system in France that is given to certain products, such as wine and cheese. This is done in order to protect the traditional method of production, the ingredients used, and the historical origin of a product. Similar to the way that Champagne must be produced within the Champagne region in order to be labelled as Champagne, the same goes for certain types of French cheese.
The idea of 'terroir' influences the AOC label, which highlights the unique geographic and climatic conditions that are distinctive to the areas where certain products originate from. For instance, certain AOC cheeses must use cow's milk from a specific region or they must be aged in a particular area for a certain period of time.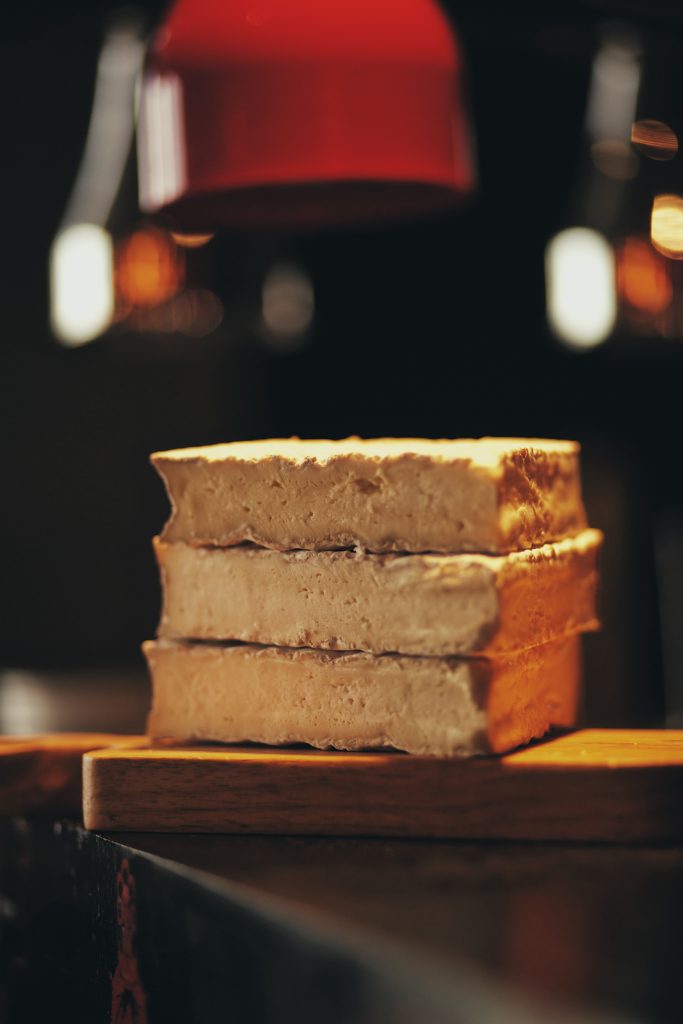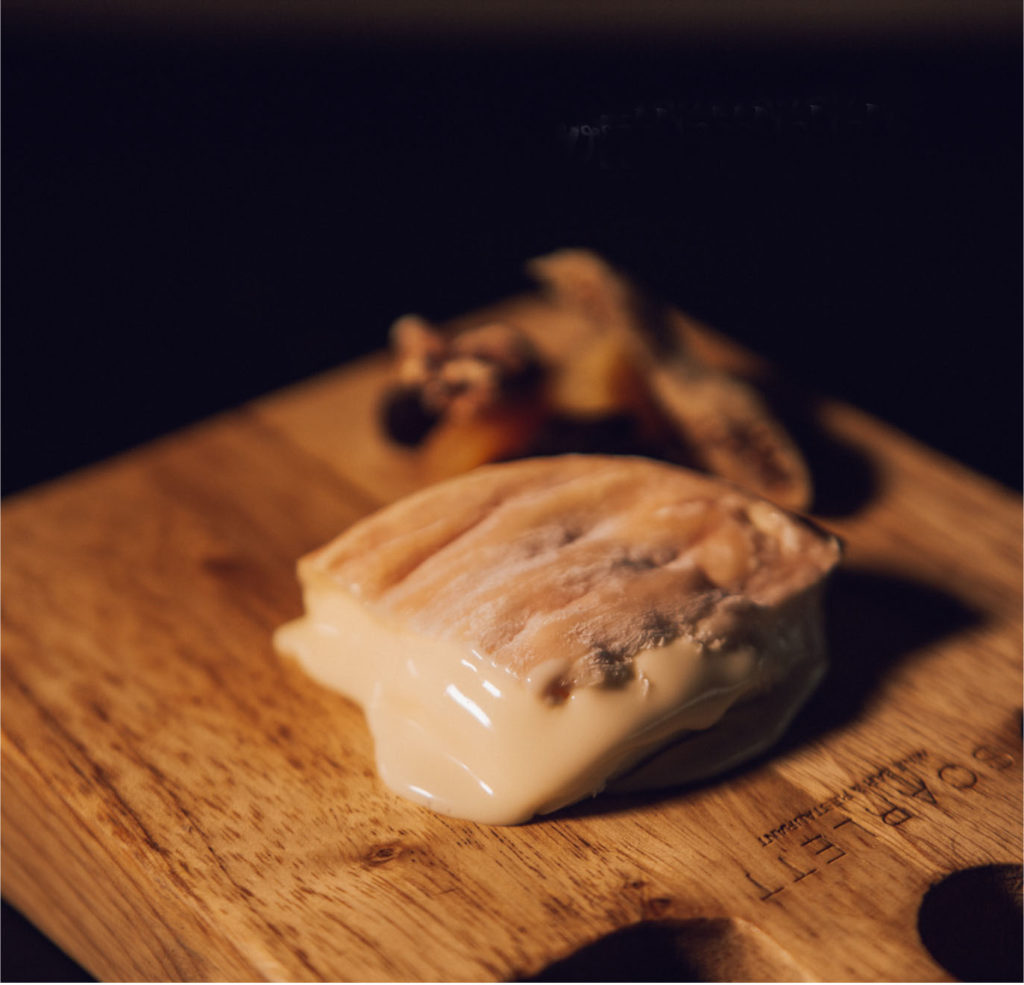 Brie de Meaux
Originally hailing from the town of Meaux, in the north-eastern part of France, Brie de Meaux is a French brie that must be matured in one of the following French regions: Seine-et-Marne, Loiret, Aube, Marne, Haute-Marne, Meuse and Yonne.
Made using unpasteurized cow's milk and aged over a 6 to 8-week period, its texture is soft, creamy and smooth, with sweet and smooth buttery flavours, and concentrated aromas of hazelnut, fresh mushroom and raw milk. For pairing, go with Champagne or a full-bodied red wine with fruity aromas.
Brie aux Truffes
This exceptional cheese combines the pure taste of truffle with the delicate texture of Brie de Meaux. It is made by splitting a Brie de Meaux in two and filling it with a decadent mixture of crème fraîche, chopped black truffles and mascarpone, then closing it. This creates a rich and harmonious blend of flavours, best enjoyed when freshly made.
The truffles bring out the earthy notes of the brie, while the creaminess of the brie rounds out the strong aroma of the truffle. The ideal drink pairing for Brie aux Truffes is Champagne.
Époisses
Declared the "King of cheeses" by famed French lawyer, politician, and epicurean Brillat-Savarin, Époisses is a soft-ripened, washed-rind cheese made with whole cow's milk. This French cheese has a creamy, chewy and firm texture with a distinctive soft red-orange colour. It is renowned for its pungent aroma and rich history, having first been made by monks in Burgundy, France in the 1600's.
Definitely not one for the faint-hearted, this cheese is characterised by its complex and powerfully rich flavour, which comes from the unique way it is produced. The process involves smear ripening the cheese and repeatedly washing it with a mixture of water and a traditional French brandy, Marc de Bourgogne. It takes at least 6 weeks to mature fully.
Époisses goes very well with Trappist beer, or with sweet white wine preferably made in the same region, such as Sauternes. Legend has it that Napoleon was partial to this cheese and had it with Chambertin wine!
Pélardon
Made in several areas in the Languedoc region, this fresh round cheese is traditionally made from unpasteurised goat's milk. It owes its distinctive taste to the typical way it is produced. According to pastoral traditions, specific breeds of goats (Alpine, Saanen or Rovemust) only graze on scrubland or under the chestnut trees of the Cévennes in order to produce the milk necessary to make Pélardon cheese.
When young, it has a softer melt-in-your-mouth texture, creamier than most goat's milk cheeses. The flavour is similar to that of sour cream, with a hint of walnut oil, balanced by a gentle and salty finish. It tastes fruity with full, rich milky notes that linger on the palate. When aged, it develops stronger aromas and takes on a kind of tangy sweetness reminiscent of Brazil nut or hazelnut. It pairs extremely well with bold red wine.
Roquefort
Roquefort is a blue cheese that comes from the little village of Roquefort in southern France. Produced using raw sheep's milk only from specially bred ewes, Roquefort cheese is aged for a minimum of 3 months in the caves of the Combalou mountains located in Roquefort-sur-Soulzon. The defining blue veining you see in Roquefort cheese is the mold Penicillium roqueforti, which originally came from the walls of the limestone caverns where the cheese was ripened.
Roquefort was granted the Appellation d'Origine Contrôlée (AOC) status in 1925. Ever since then, the stringent AOC laws for Roquefort cheese have resulted in only a handful of producers being able to produce this famed variety of cheese.
Salty and creamy, with a powerful, tangy flavor and distinctive aftertaste from its blue veins, Roquefort has become one of the world's most famous and oldest-known blue cheeses. It is best paired with a complex white wine or a fruitier red wine.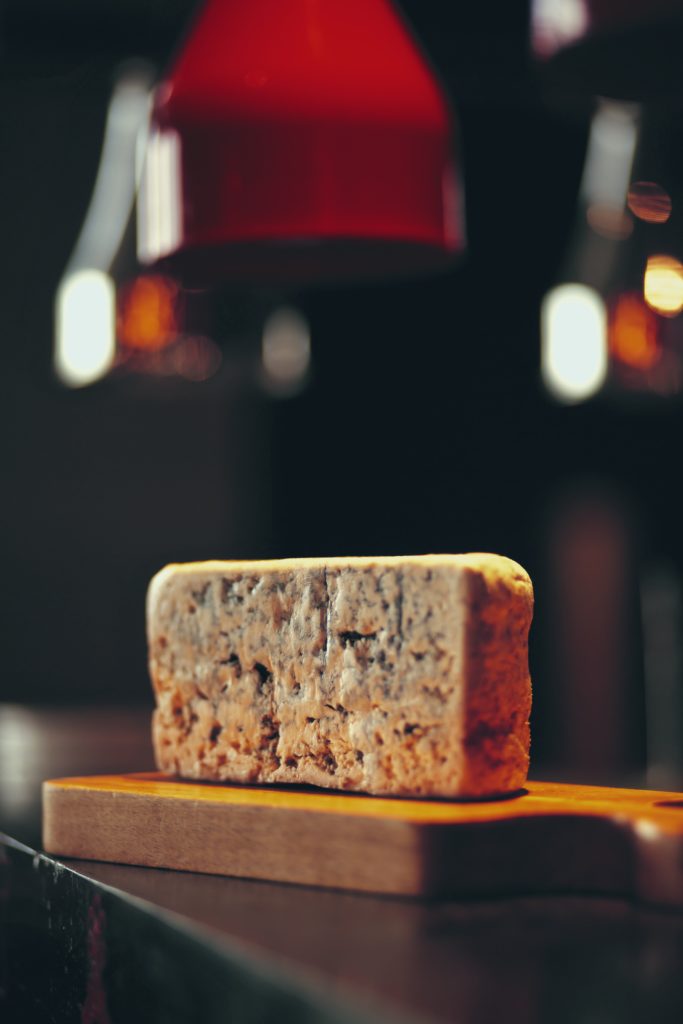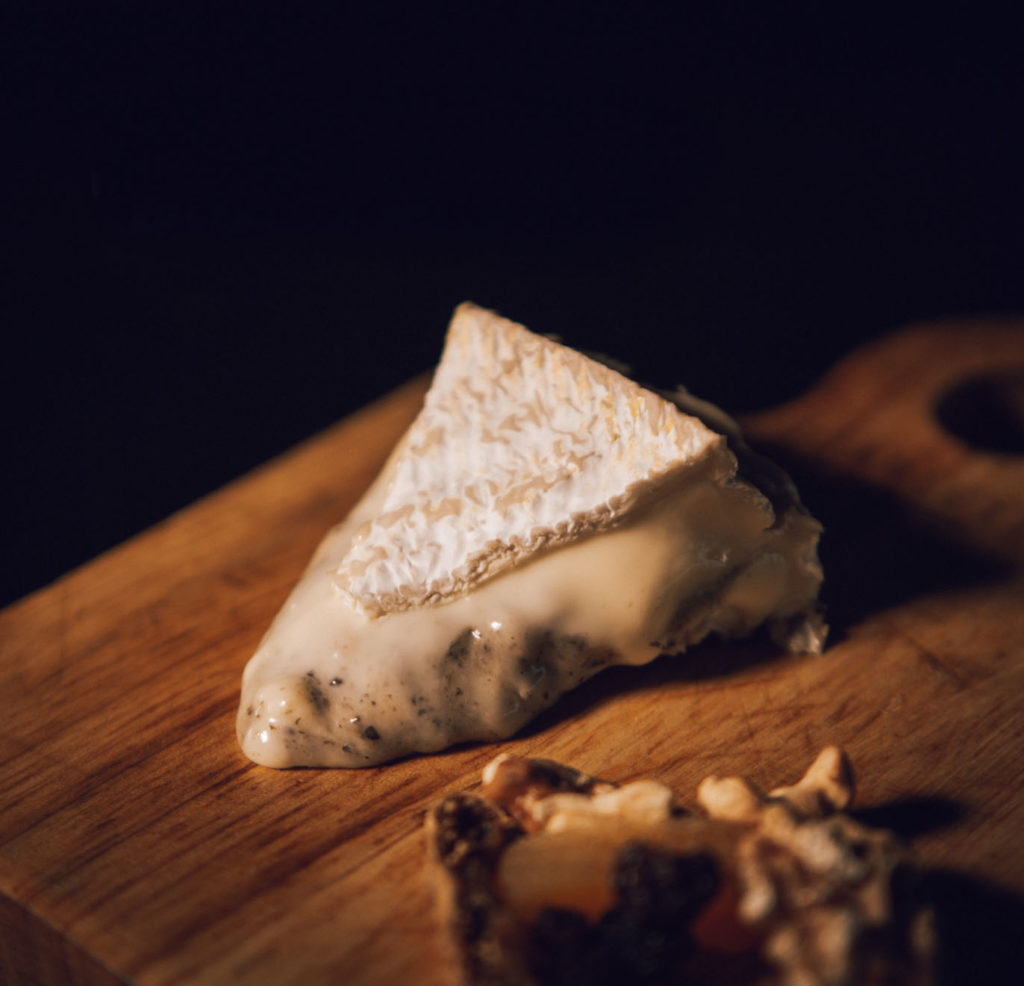 Ossau Iraty
100% made from sheep's milk, Ossau Iraty is a semi-hard cheese made in the South-West of France in Basque Country along the Spanish border. Supposedly one of the first cheeses ever made, Ossau Iraty is a culinary gem with a rich history and pious origins (it was often made by monks in the Pyrenees).
This incredible cheese is unctuous, full of flavour and has a robust and gamey aroma. The texture is very buttery and creamy, with a melt-in-your-mouth feel, while the taste is subtly nutty, herbaceous and fruity. It is aged for a minimum 80 days and best enjoyed like the locals in Basque Country, with some black cherry jam and baguette. Ossau Iraty goes extremely well with red wines such as pinot noir.
Maroilles
Maroilles cheese is an iconic soft-ripened, washed-rind cow's milk cheese made in the north of France. It's pronounced "mar-wahl" and it has been around for centuries (it is said to have been created in AD 962 by a monk). It rapidly rose to fame throughout the region, and legend has it that it was a favourite of several French kings.
Cheese connoisseurs consider Maroilles one of the finest of strong French cheeses. Far from being mellow, it has a uniquely pungent aroma and very full-bodied, but you will fall in love with it at first bite because of its subtle sweetness and absolute deliciousness. While the rind is inedible, the interior of the cheese is soft and almost melts in the mouth like butter. The lingering flavour has hints of warm milk and hazelnut. It's the quintessential French cheese: sticky, orange rind; golden creamy texture; powerful scent, tangy and salty taste. Maroilles goes well with brown ale, French cider, brandy, or aromatic white wine.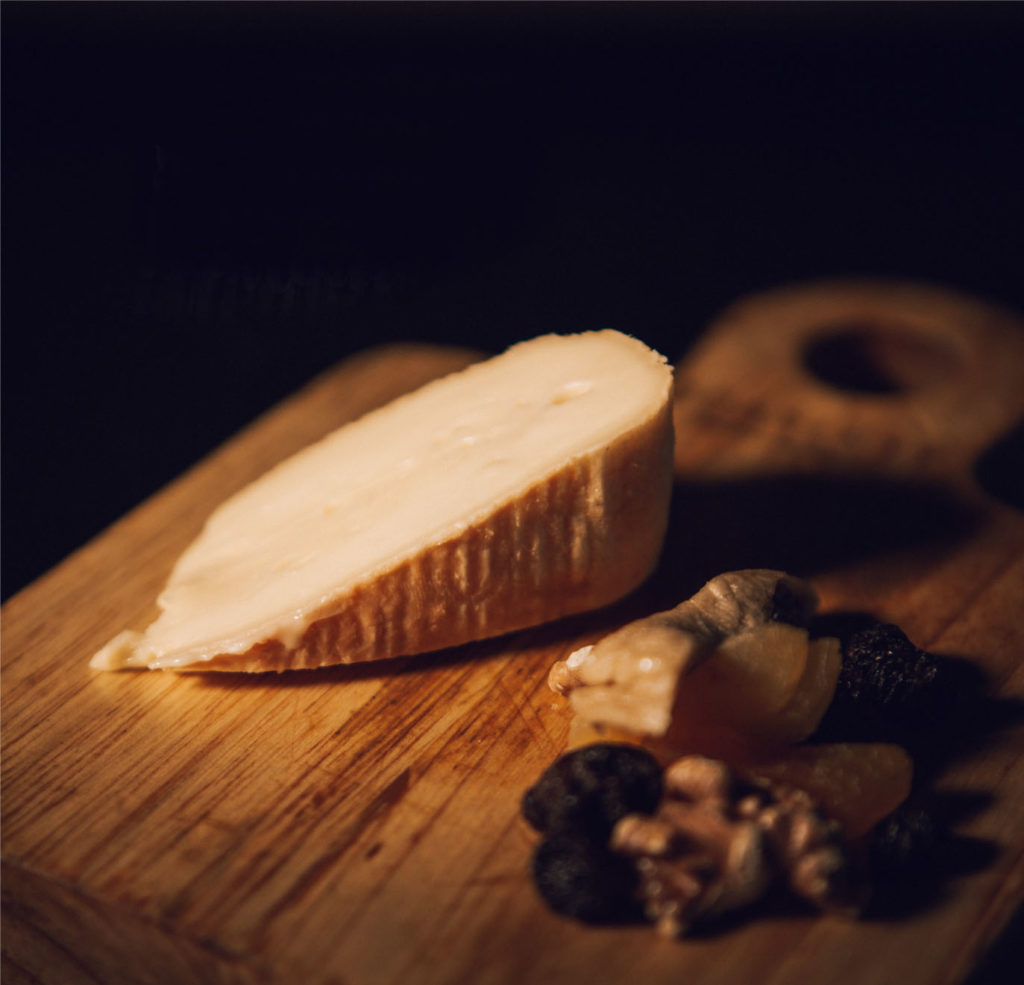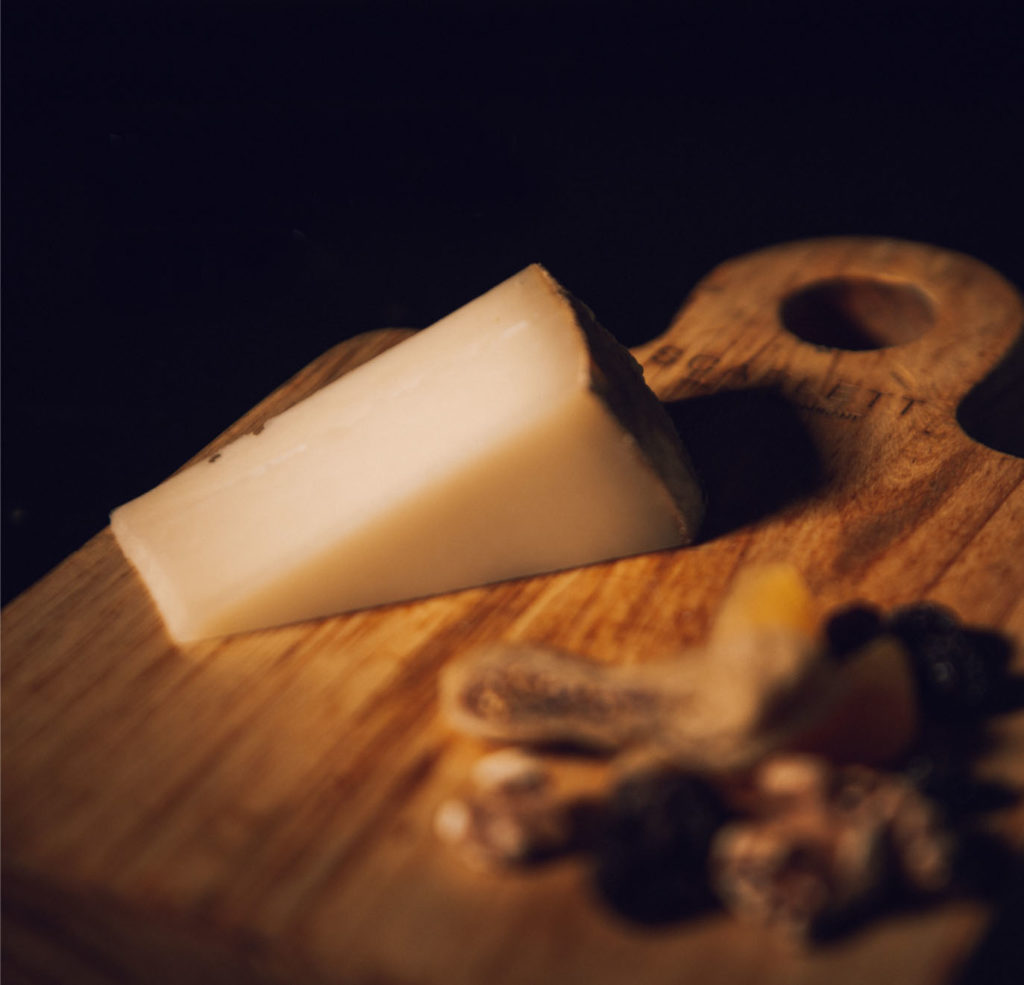 Saint-Nectaire
Produced in the Auvergne region in central France, this variety of cheese dates back to the 17th century. Made using unpasteurised cow's milk, the cheese is slowly ripened over a minimum of 5 weeks, and is washed with salt water every single day in the process. Due to its AOC certification, the Saint Nectaire cheese must be produced using cow's milk from the Monts-Dore region.
Its semi-soft washed rind gives the Saint-Nectaire cheese its light nutty flavour and earthy aromas. The creamy, supple, silky textured paste melts in the mouth to reveal flavours of hay, cellars and mushroom. Look for a Beaujolais or Bordeaux for a great pairing with this French cheese.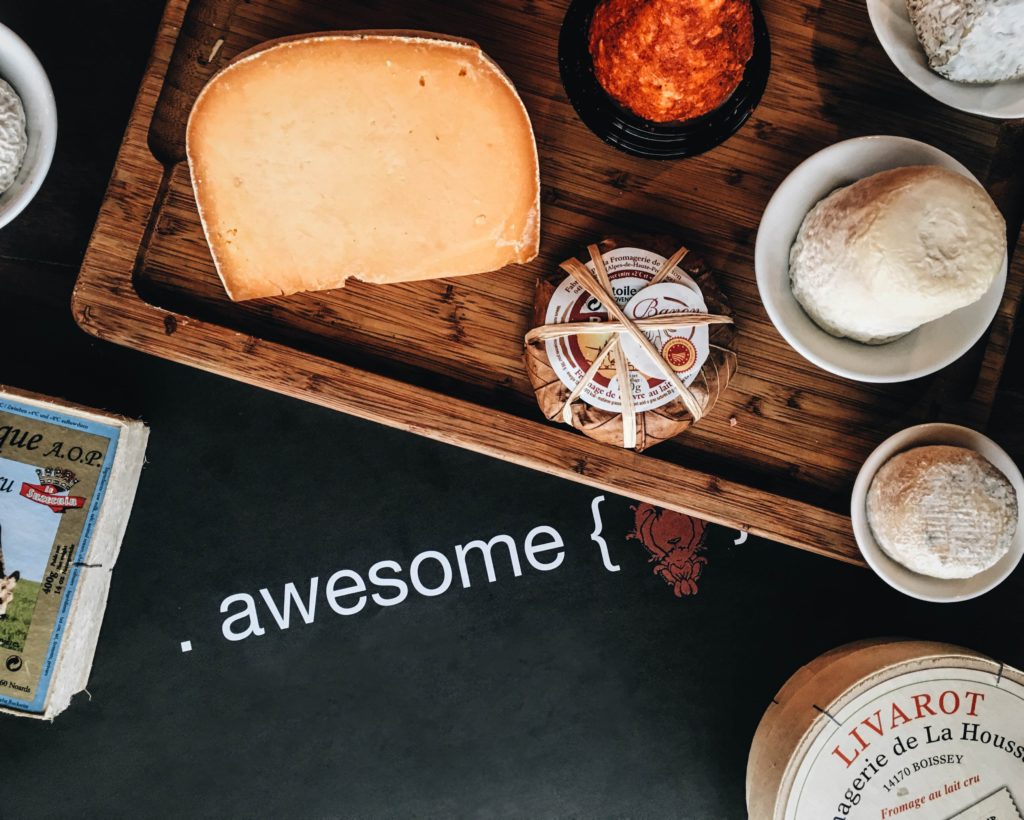 To learn more about French cheeses, don't just read about them, drop in to one of our restaurants to try them for yourself. Our teams work directly with various French cheesemakers and suppliers to bring an extensive selection to each of our French restaurants, which will delight everyone, from cheese beginners to connoisseurs and aficionados.
Everyday you can enjoy AOC-labelled cheese at our outlets; including Scarlett Bangkok, Scarlett Hong Kong, and Ginett Singapore.
If you find yourself in the city of angels, Bangkok, our team at Scarlett Restaurant & Wine Bar will happily help you explore the large variety of French cheese and cold cuts at their cheese counter. Create your own G-board which includes 3 cheeses and 3 cold cuts, or for a group of friends, the Scarlett Board offers 5 cheeses, 5 cold cuts and 1 house-made pâté.
Over at Ginett Restaurant & Wine Bar in Singapore, it's Cheese to Sundays, where every Sunday from 4pm onwards, when you order a 5-cheese platter, you'll receive a complimentary bottle of wine. You can also hop on over to the cheese counter to personally select a range of cheeses to make up a G-Board or 1-Meter Board, which is perfect to enjoy with friends.
And in Hong Kong at Scarlett Cafe & Wine Bar in TST, savour a selection of AOC-labelled French cheeses through our 3 or 5 cheese platter. The friendly team can help you select the cheeses and perfect wine pairing.