France is one of the biggest and most famous producers and exporters of wine in the world. But why is France famous for its wine? French winemakers are one of the few that still use the traditional method of aging their wines in French oak barrels. There are various winemaking regions throughout France offering different climate conditions, as well as different soil types on which the vine grows, all of which have different properties that affect the taste of the wine.
So, if you are still curious to know more about the wine regions in France, don't worry, we are here to enlighten you. Read on to find out more about the distinctive wine regions of France.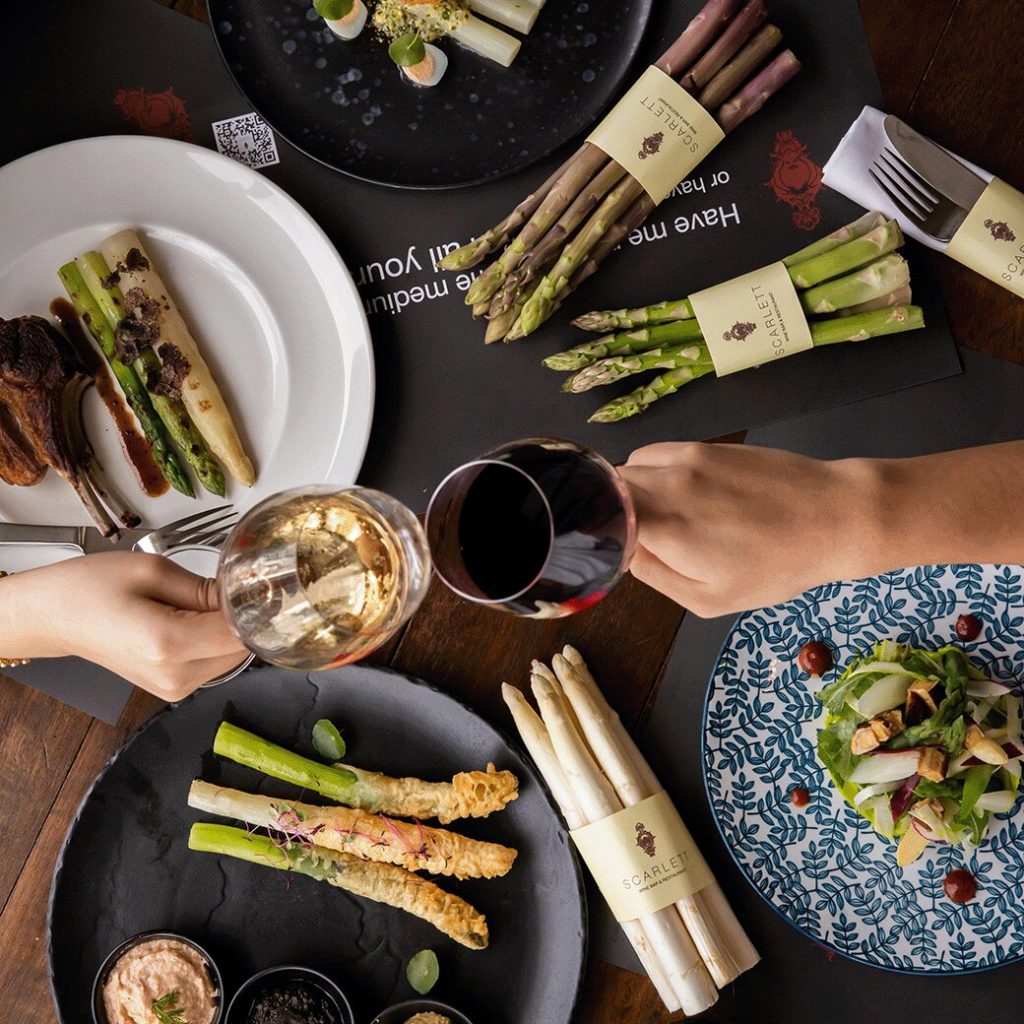 Bordeaux
Bordeaux is known to be one of the most famous wine regions in France, due to its vast selection of exquisite red wines. Located in the southwest of France, near the Atlantic Ocean, Bordeaux wine is so prized around the world due to its aging potential. Bordeaux red wines are medium to full-bodied, with powerful aromas of blackcurrant, plum, and earthy notes, reminiscent of wet earth or pencil lead. The flavour can depend on the fruit aromas, ranging from more tart to sweeter ripe fruit.
You can find its most popular classification, Médoc, in our extensive French wine selections at Scarlett Bangkok, Scarlett Hong Kong, and Ginett Singapore. Since the 18th century, the Médoc appellation has become one of the most beloved wine districts in France. The appellation is famous for the 4 most prestigious wine-producing villages in the world: Margaux, Pauillac, Saint Julien, and Saint Estèphe.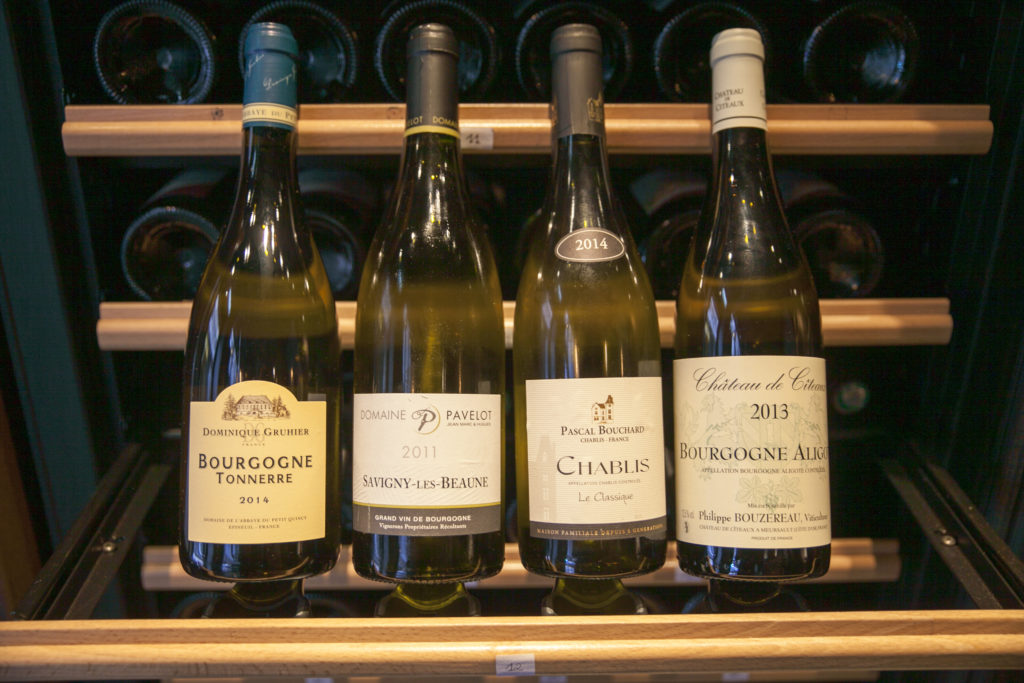 Burgundy or Bourgogne
Primarily known for its legendary red Burgundy wine made from Pinot Noir grapes, this region is also known for its white wine made from Chardonnay grapes, and its Beaujolais made from Gamay grapes. Located in eastern France, Red Burgundy is recognizable by its light color, intense aroma, and fruity, elegant palate. Often referred to as a 'fun wine', Beaujolais is perfect for those just starting out on their red wine journey, with lots of fruity flavors, and overall palate appeal.
If you prefer white wine, you can look forward to a Chardonnay that includes peach and honey flavours with crisp acidity. Located in the northernmost and therefore coldest region of Burgundy, you can find the unique form of Chardonnay, Chablis. They are not aged in oak, the winemakers ferment them in stainless steel, which results in a lighter white wine. Chablis almost always has the most acidic and crisp profile of any white wine in Burgundy. Famous for its intensely chalky white soils, Chablis also has several Grand Cru vineyard sites. White wine is generally suggested to accompany seafood.
You'll find a great selection of Burgundy wines at Scarlett Hong Kong's Wine Shop, where you can buy our selection of wines to take home with you. And if you are feeling like dining in, you can enjoy dinner in a variety of Burgundy at Scarlett Bangkok, Scarlett Hong Kong, and Ginett Singapore. For instance, you may find at Ginett Singapore, the delicious Domaine Vaudoisey, Bourgogne, Pinot Noir 2019 for S$ 70 and Domaine Raimbault Sancerre Rouge 2018 for S$ 80.
Rhône Valley
The Rhône Valley, located in the middle stretch of the Loire river in central France is known worldwide for its production of high-quality red, white, and rosé wines. Syrah and Grenache dominate the red wines of the Rhône which are characterized as bold and spicy. Grenache, the most widely planted red grape in the Rhône, inspires the red blends of the Southern Rhône, which have warm red fruit flavours.
While the Northern Rhone's steeply terraced hillside and granite soil mixed with stone, shingle, and clay produces only a few grape varietals (mainly Syrah and Viognier) — and sells single varietal wines, Southern Rhone is much flatter and is known for its blends of many different grapes.
At Ginett Singapore, if you want to explore more French wines, you could consider their wine subscriptions – 'Stop Whining. Start Winning' – to have up to 4 bottles of French wine delivered to your doorstep monthly! Take a trip through the vineyards of France in the comfort of your own home.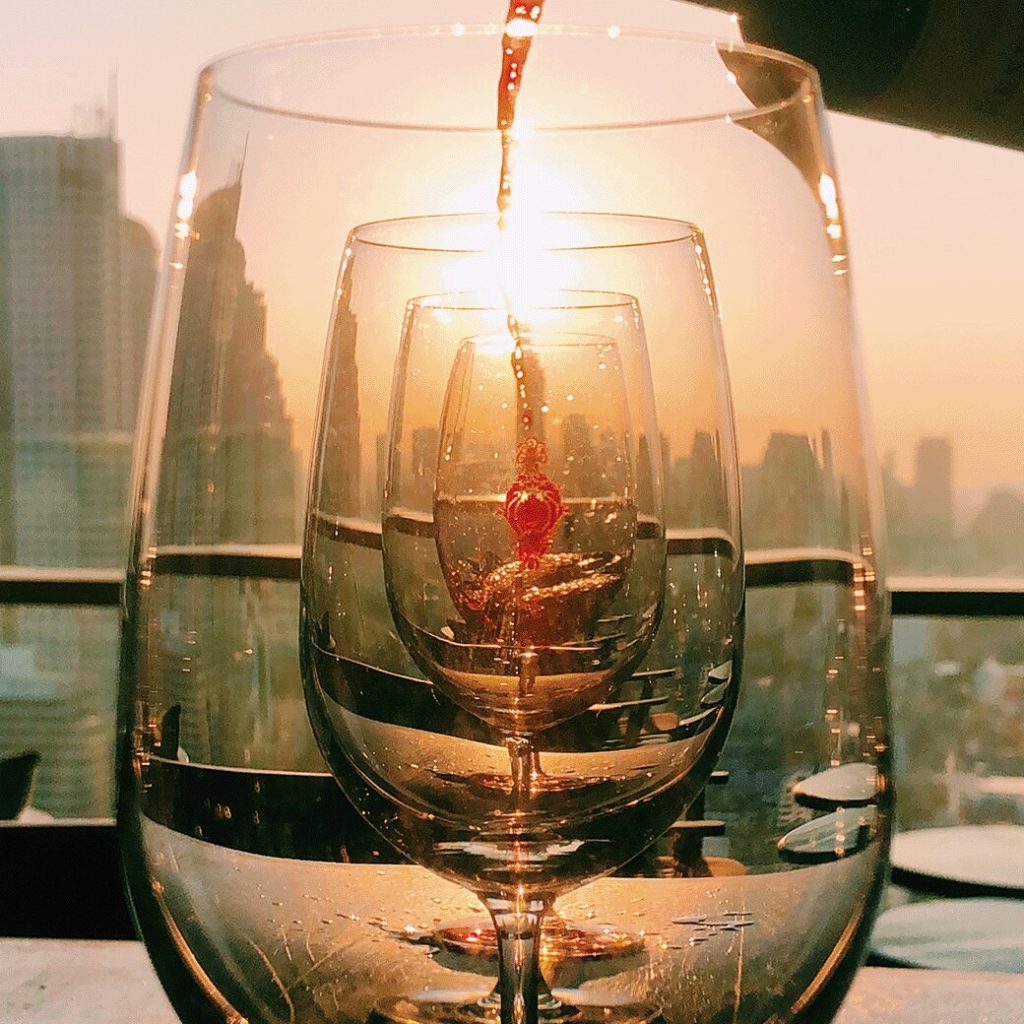 Loire Valley
The Loire Valley is known for its white wines with varying styles from dry to sweet, and for its sparkling wines. In this region situated in central France, you'll find various wine types including Pouilly-Fumé, and Sancerre, which are both an appellation d'origine contrôlée for the dry Sauvignon Blanc grape. Muscadet, from the Melon de Bourgogne grape, is a dry white wine from Nantes, and Vouvray, from the Chenin Blanc grape.
The Loire valley, vineyards are distinctive for the diversity of their natural environments because of the wide range of soils and subsoils present. This geological diversity contributes to the presence of a wide range of different soil types, all with varying exposures. This influences both the grape variety is grown and the grower's choice of agricultural practice. It also touches on the idea of terroir, which is so very important in the Loire.
Provence
Provence is located on the Mediterranean coast at the southern end of the Rhône Valley. Wine has been made here for over 2,600 years, making it the oldest destination on the French wine region's map – and it is the only region that dedicates almost all of its production to rosé.  
Made from red grapes, mainly Grenache, Cinsault, Mourvèdre, and Syrah, and produced in a similar manner to red wine but with reduced time fermenting with grape skins, giving rosé a lighter flavour and a pink hue. It is often crisp and fruity, a perfect match for hot days paired with delicious modern European and Mediterranean cuisine. At Scarlett Bangkok, you have the chance to taste Chateau Roubine, Cuvée "la vie en rose" 2019 France for THB 1,290 and By Ott, Côtes de Provence 2021 France for THB 1,590.
Provence region also produces white wine, which is known to be light, tart, with plenty of citrus and minerals and works best as a pre-dinner drink.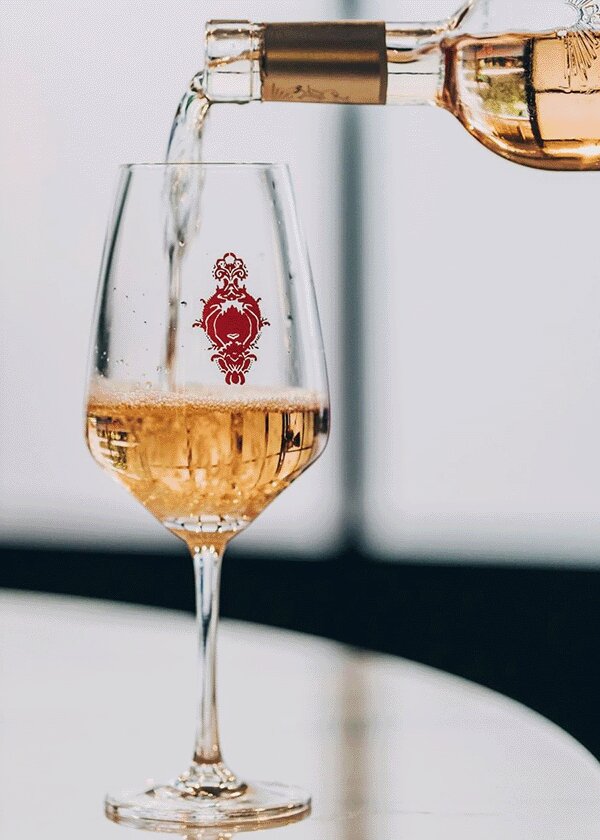 Alsace
Alsace wine region is in northeastern France and unlike the rest of France, Alsace wines are named by grape variety and not just by origin place. White wines such as Gewurztraminer, Pinot Blanc, Pinot Gris, and Riesling are prominent in the Alsatian grape varieties. Unlike many New World wines, the Gewurztraminer has remarkable flavours, low acidity, and high alcohol content. The reasonably priced Pinot Blanc is a light-bodied white wine, whilst the Pinot Gris has more body and reveals a rich flavour profile. If you prefer something dryer, consider the traditional Riesling with characteristic mineral nuances.
Champagne
The northeast of France is home to the only region where sparkling wine can be called Champagne. Typical flavours in sparkling wine can be peach, cherry, citrus, almond, cream, and toast. High-quality and vintage Champagnes and sparkling wines tend to be creamier and toastier, whilst if compared to a Prosecco, it tends to be lighter and fruitier. A true Champagne has a velvety mouthfeel with acidulous bubbles bursting on your palate.
Where does Champagne's sweetness come from? The term "Brut" is simply a level of sweetness in sparkling wine. The sweetness comes from a step in the Champagne-making process called the "liqueur d'expédition" where producers add a small amount of grape must (or sugar) before corking the bottle.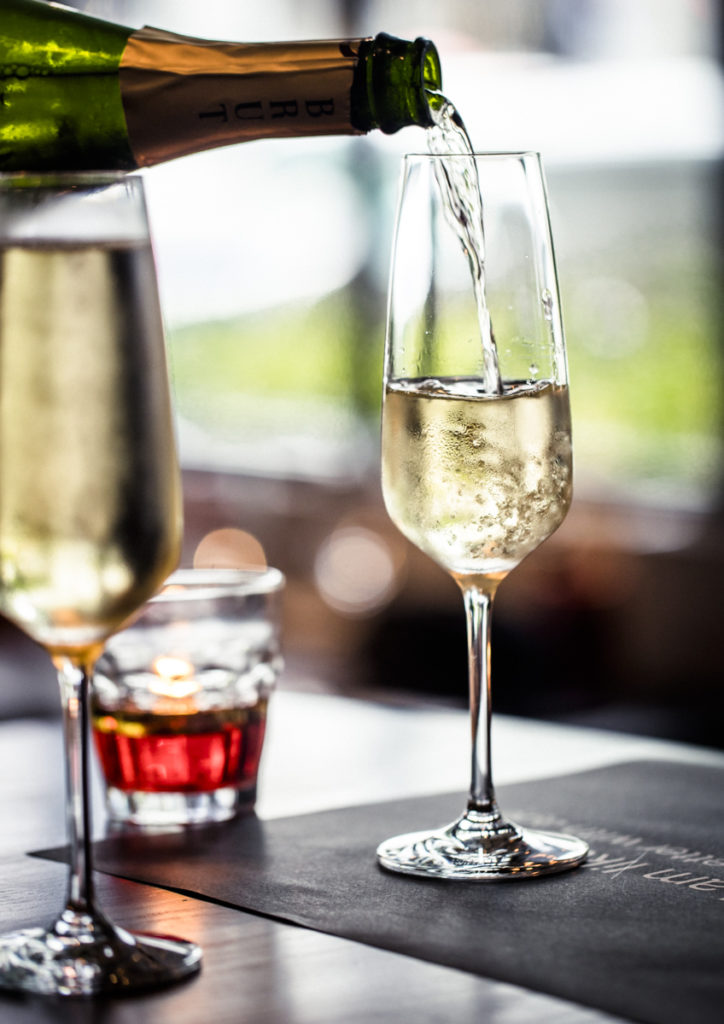 If you are still curious to learn more about wines and find yourself in Singapore, join Ginett's Uncorked Series which invites guests to explore a curation of French wines led by F&B Operations Manager Alla Boldyreva, paired with special dishes created by Executive Chef Joan Octavi. Every month, this food and wine pairing menu is switched so there is always something to look forward to when you are after a food and wine pairing in Singapore.